Peter Oduor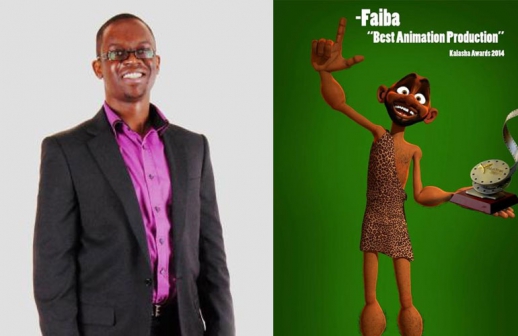 . He speaks to PETER ODUOR on being self-taught, earning Sh3 million in one deal at age 24, not tithing one shilling out of it despite being born again and how to sift true friends from bad
You know Yego right?
Julius Yego, the YouTube taught javelin gold medalist. Self-taught and winning. You also describe yourself as a self-taught animator.
What is it to be self taught?
For me, it is simple... Every day, I do one animation class online. Each class is about two hours. Sometimes more. I've done most elements of animation through them. When I get a project, I don't refuse. I take it and learn on the job. And, yes, I know Yego.
There are animation colleges all over Kenya. Why not join one instead of foraging for information from online institutions?
Of course, it would be easier if someone would teach me. The only handicap is that such kind of people are not in Kenya. Our institutions and instructors are below par. They don't know what is needed. They give the basics. They're concerned about numbers and money.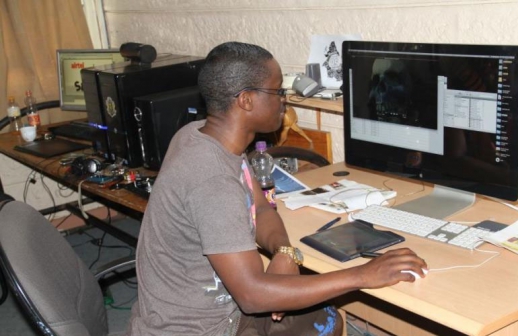 In that case, if you were to come up with an animation college in Kenya, how would it look like?
I'd only take in 100 students, then thin them down to 50. Animation and graphic design is tough and frustrating, so I'd need only the toughest and most self-driven students. And the course would take one to two years. Not six months as I see our institutions do.
It is said that you used to work for a mainstream media house in Kenya where you pitched the Faiba animations at first only to be turned down...
Tell me about that?
I don't know what you are talking about. 2009, I worked as an animator at Homeboys entertainment. I didn't pitch to them. Is Homeboys a mainstream media house?
But then in 2010, I made this short animated clip of a man dancing to Huratiti by Jimmy Gait. Orange mobile service saw it, liked it and asked if I could make five clips of that kind for them.
At what cost?
Three million.
How long were the clips?
Each went for between one to one and a half minutes.
Sh3 million is a lot of money...What did you do with it?
I bought a car. Silly, I know. I bought 3D animation equipment and I finished the 5 clips.
You are born again. How much did you pass on to the church?
Nothing. I didn't give tithe or anything. I was overwhelmed by it. I used it. All of it. First on myself. And then on the business. When I look back, I think I should have given a bit. But, I don't regret not giving.
That sounds like it was your big break. Did you walk around still introducing yourself after that?
It wasn't. That deal gave me money but the break came when I got the Faiba animations contract by Jamii Telecommunications. This one gave me coverage and, hence, value. Now I don't introduce myself. I present my portfolio. Clients know it.
On content and form, which one is superior in animation?
Content always. Your script has to make sense. It has to be interesting. It has to be straight to the point. Not dragging or running in circles. In short, before you sit to animate, the content has to be creatively rich.
Being the pioneer of 3D animations in Kenya, you must be getting a lot of attention. How do you handle it?
Kwame Nyong'o is the pioneer of 3D animations in Kenya. He probably doesn't know it. But he is. This year, only five people have stopped me on the street. Attention is for famous people. I'm not famous. The cartoon character is famous. That is how I want it.
You earned your first million - Sh3 million - at 24, were there women in the picture...?
No. I never liked to spend on women. I had this mentality that they are there for your cash.
How about friends?
Building friendships does not involve money. My policy on friends is simple; keep the beneficial friendships. Cut off the ones that drag you down.
And how do you do that?
Tests. Friendships have to be tested. You can't know a good friend without a good test. Money and hard times are two sure ways of telling who a good friend is.
Who is your star animator in the world today?
Creator of Family Guy, Seth MacFarlane. His style is simple but classic. His style and content are in sync.
Where are your Civil Engineering degree certificates from Malaysia?
Can't tell. Don't know. I spent my time in Civil Engineering classes learning animation on my own. Never liked engineering. My first job was animation. My hobby is animation. My future is in animation.