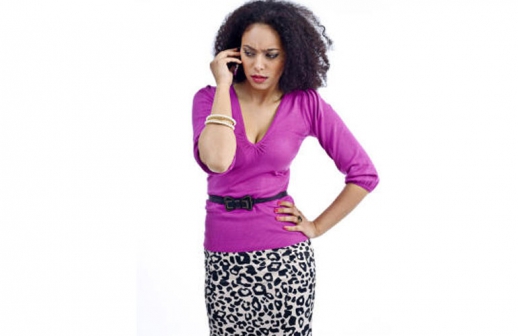 If there is one thing that the girls must quit and style up in the new year is to cease nagging their ex-boyfriends with all manner of pretenses.
Once the relationship is off and the 'sponsorship' has gone to another deserving case, it's time to accept and move on. Sending your ex-boyfriend a 'Happy New Year' message portrays the hollowness of your sincerity.
Why do you want to wish him happiness and when you were given a chance you could not step up to the plate? In addition to your mischief in not letting go, you occasionally send him racy stuff on WhatsApp and then swiftly send a profuse and unsolicited apology, claiming that it was meant for someone else. "Oops wrong message," you quickly type hoping to get some response.
This is what one of my pals call shameless fishing. It is tantamount to trying to hack your way back to a database that you are not allowed access to.
And as if that is not enough, some have this irritating habit of drunk-dialing their ex at 2am. What do you expect your ex-boyfriend to be up doing at two in the morning on a Friday? Of course he is busy, with your replacement.
If anyone ever lied to you that drunk-dialing your former flame in the small hours of the morning is the express way back to his heart; girl you have missed it by a mile.
Drunk-dialing
READ MORE
They say there are many ways of skinning a cat, but drunk-dialing your boyfriend is certainly not one of them.
Of course, out of jealously, while pretending to miss him you may simply be trying to start fires with his new flame. This is unacceptable.
Even when he does not pick your call, knowing fully how such a conversation would pan out, you go ahead and threaten to burn the club accusing your former boyfriend of infidelity and calling him all sorts of names.
King Solomon had 700 wives and he cheated on the 700 with 300 concubines! Please don't ask me how, I wasn't there.
But is all there in the scriptures. Yet, nowhere in the Bible have I seen these 700 wives calling him a dog. So let us bring it closer home. Your man has left you for another woman and we cannot have peace; what is wrong with you?
As the saying goes, you cannot eat your cake and have it. But when it looks like he is enjoying relative peace with his new flame, you run berserk on all fronts, including his pals and social media, accusing him of all manners of dreadful things, including putting Jesus on the cross.
Get a life, the others are peacefully leading theirs.