Tony Mochama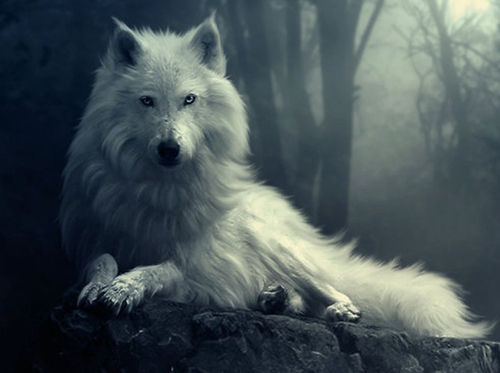 The wolf of woman street
Last week, social media was awash with revelations about one IMF insider, Dr Ngugi, who earns Sh3 million a month, has a PhD, but no assets in Kenya and is still single at 54. This week, like flying toilets in Kibera, the topic has been about burnt offerings in that most storied of African slums, Kibra.
And, ladies, beware of the wolves of Woman Street, men who make Sh300,000 a month, are in their late 30s all the way up to 50, and are still as single as on the day they were born.
These wolves come dressed not in sheepskin but a Saffon James suit that scents of Saint Amour cologne, and his feet are twin-hooved in Salvatore Ferragamo shoes. His personality, like his apparel, is all a shiny label, not bubbly but a bauble - and he is as much trouble as dealing in the Russian rouble. But he will skilfully seduce you with gifts like Sammi Sweetheart's 'Dangerous' designer perfume (never Santa Maria's 'Novella,' my favourite lady scent, okay, only because it is called 'Novella.').
This wolf's lair will always be in an apartment, mostly on the ground floor for quick entries and exits, in a gated 'flat community' in places like Kileleshwa. The watchmen are his most loyal pals because he always swings them 'reds' (Sh100) as he passes through.
His car is never a Toyota (with the exception of a turbo-charged Subaru) but it is not a Benz or Prado either. It is suitably 'boyish,'- a silver Beamer, a red sports car thingy of indefinite Euro-origin, a lime green two-seater, etc. He is a player.
His house is expensively but minimally furnished. Except for the bed, which could pack in six-seater Sidikas. Art on the wall, no family photos or even one of himself at his graduation!
READ MORE
He is all about looking out for Number One, but you'll never ever know where he gets that Sh300K a month from. He is on the phone a lot, talking to his 'connections' and will lead you to imagine he is a jubilant tenderpreneur.
He has a workplace you will never know exists, the same way he never wants to meet your girlfriends, let alone your relatives. He has friends, though, whom you meet weekends, who all act like him, with their girlfriends in tow. You go places like Naivasha and Karura and Masaku and, once a quarter, to Coast, every other weekend, in a gang.
But the other guys are married, engaged, or in serious relationships and these women are 'clandes' or even 'chips fungas.' You are the only one with the Original Wolf of Woman Street - the senior-ish care-free bachelor with zero responsibilities, a car and a good job and his buddies envy him, and try to hit on you behind his back because every wolf needs a crew called #Team Mafisi.
He is a skilled but impersonal lover, who will never cuddle afterwards, and would smoke a post-sex 'sigara' except that cigarettes and his gym don't go well together. This chap drinks quite a bit though, always whiskey, Jameson and so on. Never brandy. That is for babes, he says.
The thing is, you will last a night, or a week, or a month with this wolf. If you meet him today, the most you will last is a dirty dozen weekends.
And come Sunday, September 27, 2015, you will do your walk of shame, only you won't know the game is over.
Suddenly, Monday, you won't be able to reach him on phone (you have been put on 'reject' text, unfollowed and unfriended) and if you attempt to go to his residence, Wafula, the watchman who has been grinning with you all this time, will tell you with an expression of a bag of cement and the mournful tone of a mortician, 'Papa alihama.'
Yet you can see his car over there on the ground floor parking lot.
This is the man your mother never warned you about, so 'Men Only' has. Have a happy weekend, and, achtung!