Home
/
Money
How to productively work with a perfectionist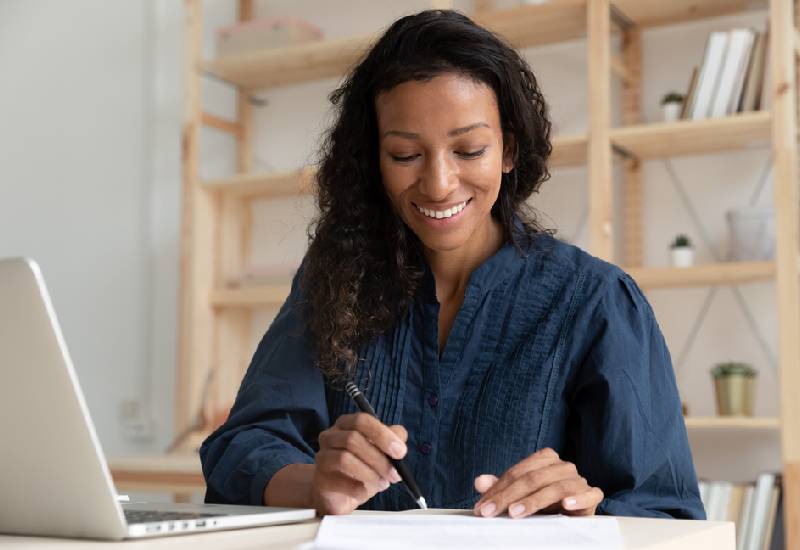 Perfectionists expend way above average time in ensuring that their unrelenting standards are achieved.
They could be intelligent and talented, but they struggle to delegate minor tasks even when they are swamped with work. Being critical of their work is their nature.
They will find fault even on the most well-done tasks. They end up suffering from unnecessary stress, conflict with coworkers as a result of getting stuck on the details rather than the big picture.
The fear of failure clouds their potential and they sometimes fail to reach their potential for personal and professional growth. Even when their team is almost missing the deadline, they still cannot resist squeezing one last detail.
While it may be rewarding to work with someone who is mindful about the quality of team results, perfectionists make every task personal and they cause anxiety to their colleagues.
So how can you collaborate with a coworker who seems to have the habit of setting unhealthy expectations? If you are one yourself, internalise these tips to help you build better working relationships with others.
Prioritisation of tasks
Perfectionists may avoid certain tasks due to pessimism and self-doubt. Julia Wang'ombe, a marketer who is working on her perfectionism admits that her doubt in her own capabilities always made her struggle to accept certain responsibilities at her workplace.
"Marketing is about convincing your audience to use their money for your product or service. When you must face a difficult client, you almost feel defeated even before approaching them. I would beat myself up whenever I had such days," she says.
"In most cases, I would want clients to behave as per my anticipation. My work had no plan B. Eventually, I came to learn that I was giving my coworkers a hard time, having to put up with my lamentations when my expectations were not met," she adds.
Psychologists say some aspects of perfectionism come from anxiety. Once people learn to manage their tasks by breaking them down into more attainable goals/steps, there will be less tension in accomplishing even the seemingly difficult tasks.
If you are in management, allocate duties that are particularly detail-focused, but with limited scope to perfectionists. That way, they will not struggle with different priorities in large projects because this is exactly where their attention to detail works against them.
Time does not equate with quality
Perfectionists usually lie to themselves that the longer the time you take to finish a certain task, the better the quality of output you will get. Realistically, time must be used in the most productive of ways; not by spending more than enough in areas that are not useful.
It is easy to get worked up by a colleague who just takes too much time dealing with a single issue. They may even get defensive as they justify in their own terms why more time needs to be allocated for the task.
This calls for emotional intelligence and mindfulness. Detach yourself and emotions from the situation. Give timely feedback and criticise privately where possible. Acknowledge that you have flaws of your own and you are just trying to find constructive means to finish your tasks.
It is okay to be 100 per cent satisfied with a 95 per cent result. Evaluate with them the opportunity cost of spending more than enough time on one aspect as compared to shrinking it down and focusing on other pending tasks. Underscore the need to focus on the big picture.
Avoid self-sabotaging behaviors
A perfectionist's unhealthy behavior may unintentionally cause tension at the workplace. Their need to be heard may drive coworkers to respond impolitely.
"Sometimes, I would find myself sending several e-mails to my team members. Most of the times I would have questions or suggestions that I needed answered. I would feel offended when they took time to respond until one of them explained that she only did e-mails at the beginning of the day, and that she was not going to undo her boundaries for issues that can actually wait," shares Julia.
What Julia came to learn later is that most of her teammates found her e-mails annoying. This perception made them ignore some of her messages that needed prompt action. In most cases, perfectionists do not realise how their behavior affects others. When you notice that your coworker's perfectionist behavior is affecting your professionalism, encourage a culture that encourages them to grow out of it.
Appreciate them
"Anything less than glowing feedback will be evaluated as criticism by the perfectionist, and he/she will keep plugging away to improve the quality of the output," says Jayne Thompson.
Even when things ended up not perfect, some reassurance and praise go a long way. With time, they will notice that accolades are awarded for even the not so perfect results. This will in turn shift their standards.
You can't please everyone
"When you're a perfectionist, then your "good enough" is likely going to be really good — or "perfect" — to someone else. On the flipside, some of us can work on something to the point that we feel it is good, but others might have a different opinion due to personal preference.
"In other words, you cannot please everyone, and we all have varying opinions on what is great or good enough, and that is okay.
"If you have done all you can to make your work as good as it can be, then do not take it personally if someone else is not impressed due to their own opinions or preferences."
- Ronda Suder
Related Topics