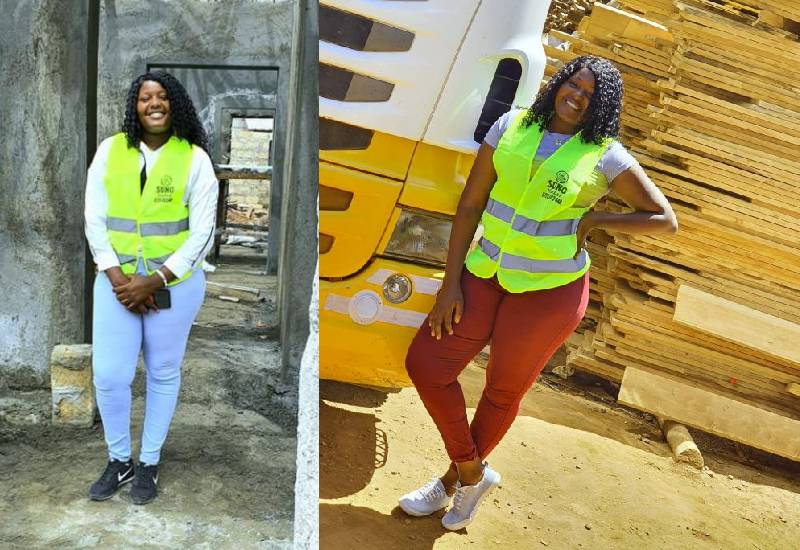 Linnet Kathambi, 30, is the founder of Sung Timber and Products, a company that specialises in building and construction products, with the main product being timber.
Together with her husband, they started the business from scratch and today the company has grown from a small timber business into a multi-million shilling enterprise. She shares her story
My background
I was born in Imenti Central constituency in Meru County and I am a mother of three. I attended Mwirine Primary School and, thereafter, joined Kinjo Girls High School. I did not go to college. After high school, life was quite tough.
I got my first job in Meru as an attendant at a timber yard. Unfortunately, that business went under. Being a go-getter, I decided to join my sister who lived in Nairobi. My objective was to hustle and 'tarmac' in an effort to make ends meet.
The only job opportunity at my disposal was that of sales and marketing. I used to walk all the way to Kamukunji to pick goods (mainly toothpaste, air fresheners and sun glasses) and take them to Community area where I would hawk them from one office to another.
I encountered a number of challenges but didn't give up. My aim was to raise enough capital to start my own timber yard. My sister really encouraged me to soldier on and that is exactly what I did.
READ MORE
The idea
As an attendant at a timber yard in Meru, I loved my job and dutifully carried out my tasks.
But I say losing that job was a blessing in disguise because it opened my eyes and mind to work even harder and think of starting something of my own.
And I thought to myself why not immense myself into the timber business. I had skills and experience for that job and felt it was still something I wanted to pursue.
What happened next
As I battled with thoughts of how to implement the idea, I met the love of my life, Moses Ng'ang'a, who was ready to listen and support my dreams. God brought him into my life at the right time.
With the little money I had saved up and with his support, we moved to Kinoo in Kiambu County and set up a small timber yard in Kikuyu town.
I remember vividly that I didn't have an office to operate from. I ran the business and carried out all deals from an open space and had to endure the heat from the scorching sun.
And when it rained, it was another story altogether. We named the business 'Sung Timber and Products'.
Months later, we bought a second hand manual pick-up worth Sh420,000 which I used to supply timber to our clients.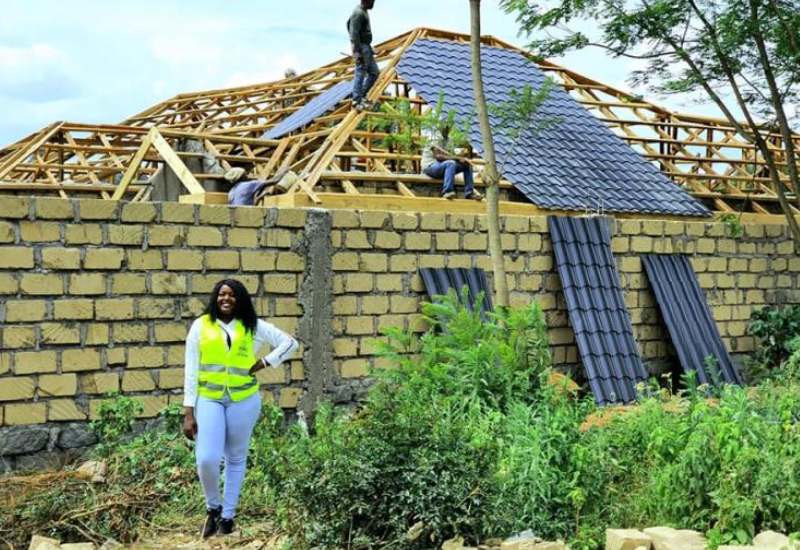 Running a startup
It hasn't been an easy journey, but the challenges faced have been a stepping stone for more growth. This kind of business has too much pressure.
It's quite a tough business to run, but I always tell myself that I am tougher and work hard too see it grow. My biggest turn around happened when timber production was banned in Kenya some years ago.
I quickly had to think outside the box and started importing the same from countries such as Tanzania, Uganda, Malawi and Zambia.
The demand for timber was more than the supply and I seized the opportunity. I even landed a few government tenders and major projects on low cost housing.
Where I am now
One may wonder how a small timber business grew into a multi-million shilling enterprise. All I can say it has taken God, support from my husband, efficiency (timely delivery of products), flexibility and honesty to get where we are.
We started from one pick-up to a lorry, to trailers and now we have many trucks that supply various building and construction materials to our clients across the country.
We have employed a good number of staff on permanent basis and several casual labourers. I have now diversified the business and ventured into real estate.
My new project, Homes By Sung, features furnished apartments (Lyn's Stays) and homes that are now 70 per cent into completion.
My tip
Never despise a humble beginning. When running a business, efficiency is key. Promise less and deliver more. Customers are your business. You win one you win ten; you lose one you lose many.