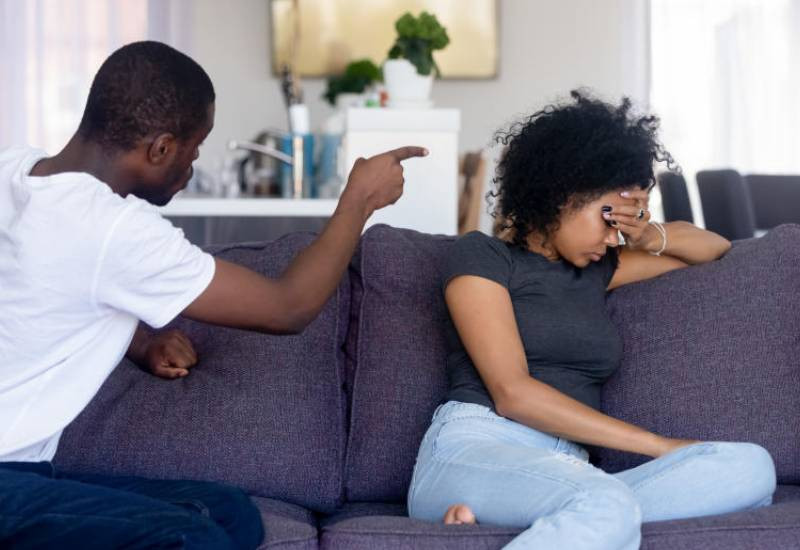 When we read or engage in conversations about cheating, we can clearly see that men are more likely to be found guilty.
It's only recently that the reality of women cheating almost as much has been exposed and that came as a shock to many men.
If both are clearly playing the game, then why do men more affected and hurt than women? We have some reasons for you:
Some guys are naive
Some men still think that all women are these beautiful, soft, unicorns. They enter the modern dating game with the old mentality that it's rare for women to cheat and that naivety often blinds their reality.
When these guys get cheated on they get triggered and the likely reaction is rage.
It might be an ego thing
There are also these types of men who can only tolerate it when they're the ones doing it. This is very unfair because they will mistreat their partners for a long time then when she decides to revenge cheat, he loses it.
The source of anger is a bruised ego because he can't believe she cheated and actually did it better.
It's an intimacy violation
Some guys might also get angry because it feels like a direct invasion of trust. If she had sex with someone else, it's disgusting for him to be where another stranger has been.
It's even worse if she hid the truth and still continued to be sexually intimate with him after cheating. Psychological torture is heavy and very painful and that is why some guys might react that way.
It crushes a man's masculinity
Men like to take pride in their manhood. They see themselves as protectors and many guys would love to have a submissive partner. If cheating happens, it can be a very big blow to his confidence as a man.
It's embarrassing if it happened publicly because now he looks like a weak man who couldn't be in charge of his relationship. That humiliation can be too much to handle and he might find himself reacting with anger.
Men have feelings too
It's not fair to expect men to accept any kind of treatment because they are human beings with real feelings. Some loyal men have been mistreated by their cheating partners for way too long and maybe they have just had enough.
Believe it or not, women are also capable of being serial cheaters and abusers so the anger might come out when a man is tired of it.
Related Topics