Home
/
Money
How I found my niche in an unfamiliar market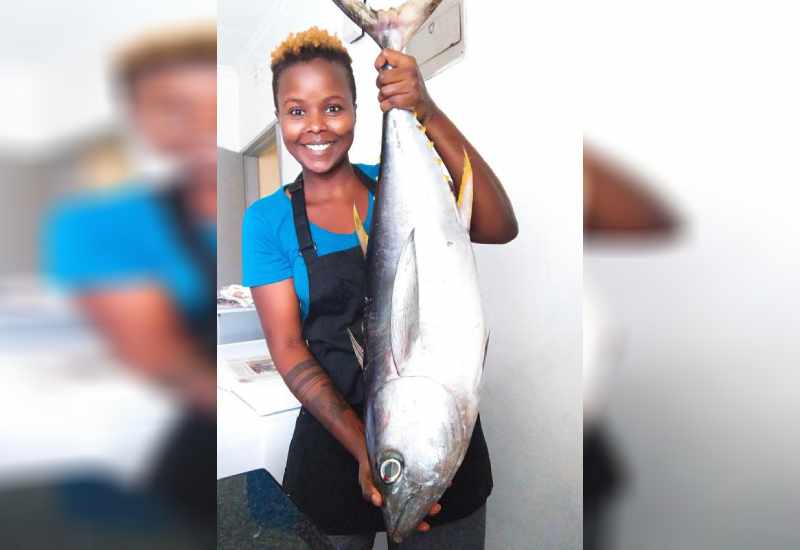 From a bedsitter in Kinoo, Nairobi and a Sh10, 000 loan, Elizabeth Kinyanjui started her sea food business. From failed partnerships to learning the hard way, she shares her journey
My Background
I am yet to complete my degree in Hospitality Management at Kenyatta University where I was supposed to sit my last exams in 2015 but wasn't able to due to work-related absence.
I was working as a sales representative and a cashier at a restaurant when I was still studying, which is actually the reason I missed my exams. I have a rich background in the hospitality industry and that inspired my choice of what I studied and I still look forward to going back to complete my studies.
The Idea
I was transferred to Nairobi from Mombasa where I was born and raised. When I got to Nairobi, I realised things were a bit different from Mombasa. I was now paying my own bills, which was really difficult with the money I was being paid.
One of the biggest challenges I also had to deal with was getting fish, which was a favourite meal in our home in Mombasa. Fish in Nairobi is also very expensive, so once in a while, my mum would send me fish from Mombasa and this is how my business came to be.
How I started
When people realised where I get my fish from, they would once in a while ask me to also bring more for sale. This made me realise there was a business opportunity waiting to be exploited.
My first consignment weighed around 10kg and my first clients were my friends. I would hire a boda boda rider and do the deliveries myself before reporting to work or when I was off shift.
I needed the cash so I was determined to ensure I met my customers' needs and also never go late for work. Tamtam Fresh Fish and Seafood was born from my bedsitter apartment in Kinoo, Nairobi, while I was working in Westlands.
The extra cash kept me going. The first thing I did was to set up some social media accounts on Facebook and Instagram where I shared pictures of sea fish, seafood, and my contacts which played a big role in helping market my hustle.
My first investment capital was Sh10,000 which my dad gave me. I quit my sales job in May 2019 to focus on my business, which was already looking up. I secured a Sh70,000 loan which I used to buy a freezer, weighing scale, cooler-box, and other essentials and started working from home-full time.
What happened next
I wrote a business plan and presented it to a partner who was willing to pump in Sh1 million. This partnership lasted six months only. We had to go separate ways and I was back to my bedsitter in Kinoo where it all began.
My partner opted to continue with the business. It was a gruesome separation, I drifted into depression having left my previous job and investing all my time and resources into building up the venture.
My family, close friends stood with me, and once more I got a loan from my family after a while to start all over again. At this point, my family even suggested I go back to school to complete my studies, which was honestly the best thing to do then, but I wasn't ready to give up yet.
Having already built a social media presence, a specific market niche and loyal clients I decided to push on.
Where I am now
I moved to South B in Nairobi and rebranded as Tamtam's Fresh Seafood and continued to sell fish and seafood from my house. I also started preparing the fish for those who needed this service at a small fee. In February this year, my mum chipped in and helped me set up a fish and seafood shop and kitchen in South B.
I now have two employees and five riders who do the deliveries for us.
Now I have more than 300 repeat customers and on best days we sell up to 50kg of the different products we stock.
I have partnered with online ordering apps such as Goby, Mzizzi and Uber eats.
One thing I believe in is being innovative, which is why every once in a while we think of a new way to make our customer's experience better.
We recently introduced a marinating service where we marinate the fish for anyone interested in this service.
My dream is to build my brand to be an outstanding seafood brand in the country.
My Tip
If you have a good feeling about an idea, go ahead and try it. As scary as it may feel, the worst that could happen is that it won't work. We learn from our experiences.
Put God first but also dedicate your time and energy to the idea. Push on, learn, correct, improve, and always be willing to learn from others and especially from the client's feedback.
If you didn't have to sleep, what would you do with the extra time?
Related Topics