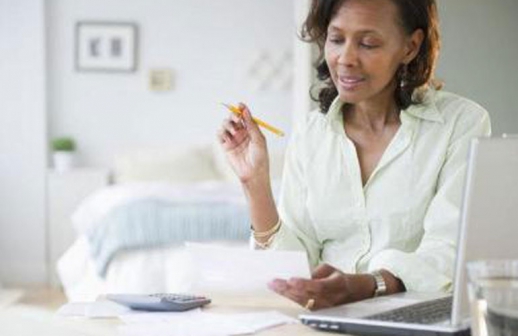 Women work generally hard and save a tidy sum of their earnings. The question is; who are you setting aside this money for? Most of you will quickly say your children.
So how are you preparing for these little future inheritors of the savings you make from your sweat?
Your dream is about the children leading a better life than you had but in the process you spoil them and ill equip them for handling a huge inheritance.
I understand that in most of the old estates in Nairobi such as Buru Buru, parents left their houses to their children and resettled in the village. This is a good investment plan and security for their children, but how adequately did these parents prepare them for handling the house and the expenses that come with living in own house?
I hear some of these parents still pay the rates, send their children food from the village and pay the electricity and water bills that still come under the parents' names.
More and more young adults are transiting childhood without being prepared for the challenges that come with adulthood. Parents have been squarely blamed for bringing up children who assume that money is easily available and that they can never lack it.
This is not reality as life will give them a rude shock when you are not there.
READ MORE
To avoid this, help your children acquire adequate skills through watching you and how you handle money.
Budget your monthly expenditure. This lesson teaches children the importance of servicing loans and proper financial management. As you set money aside for rent, budget your monthly spending and savings and ensure they watch as you do this.
If there is a shortfall, think aloud about how you will seal the hole. The children will come with suggestions that may just work. In fact, if you pick any of their ideas, you will give them confidence in themselves that will boost their financial responsibility now and in the future.
When you go shopping, go with them. Let them go through the shopping list and watch as they compare prices to pick items of the same value but with lower prices. It is good when they reason that instead of picking, say a 500g quantity of an item, it is more economical to pick a 1kg one. This is a lesson they will internalize and have it handy when they eventually take charge of their personal finances.
Some children do not even know how much school fees, medical cover and other expenses dig into your income. Make sure they know how much you sacrifice for them to get that quality education. This knowledge will make them appreciate your effort and work hard to post good results in return to demonstrate their gratitude.
Encourage them to save and come up with their own budgets. Explain to them about investment opportunities for juniors. You can open for your child a CDS account at the Nairobi Stock Exchange and help them start investing in long term stocks. They will be glad you did this for them especially when they sell their shares to pay off a loan or invest elsewhere when need arises in future.
If you are a business person, involve your children. Let them feel part and parcel of the business that feeds the family. Get those who are good at numbers to help you balance the books in the evenings. The other children can also get a role to play.
When you involve them in this way, they will have a sense of belonging . . . they will have a sense to protect or nurture the business when called upon to do so. For older children, assign them responsibilities such as purchasing goods or paying creditors. Teach your children that money is not a commodity to be worshipped but something to be used for our benefit.