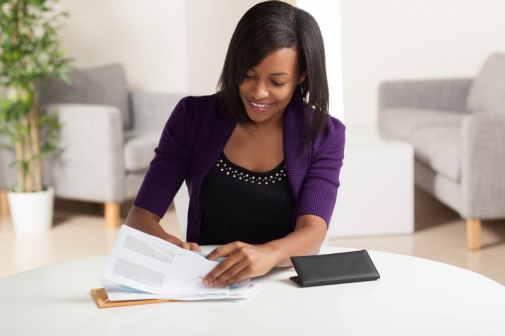 A few days ago, my mother called me seeking my advice on how to spend money she had just received from her chama as end of the year dividends. Well...Sh25,000 is a lot of money for someone who does not pay school fees or spend much on herself as her children are always falling over each other to make her life comfortable.
I asked her if she had any plan at all. No, she said. After a long chat and several suggestions on what to do with the money, I eventually asked her to reinvest the money in the chama for the next year. Such move means she will have more shares in the investment and hence more dividends come next December. By then, I told her, she would have decided on what to do with her investment.
Early December sees many self-help groups, chamas and investment groups, among others, share the profits they have made throughout the year. Those who invested wisely by taking more shares in the group at the beginning of the year obviously earn much more than those who had the minimum number of shares.
What informs this habit (of sharing at this time of the year) is to help members have a rich Christmas. Saccos and other investment groups give out dividends at the start of the year to help their members meet the financial obligations in the new year including school fees.
So if you are in a position similar to my mother's where you do not have an immediate need to spend the money or a plan of spending, you can either follow the advice I gave her or put the money in an account that you do not use often and only get it out when you have an emergency or want to invest the money in something that will give you better returns in future. Avoid using this money to 'top up' your budget for Christmas and new year festivities.
Many women especially members of chamas are particular about how they spend the money they get from the group. They avoid 'wasting' it on perishable things. Some have amazing stories of how they started a small business from the dividends which has now grown in leaps and bounds. There is a lady who bought a hen and cock using her very first dividend earnings ten years ago.
READ MORE
From this initial investment, she has grown in agri-business and now she supplies eggs to schools and chickens to hotels in her Meru home town. Subsequent dividends, which were now more handsome as she invested more, ensured her business kept afloat and expanded encompassing more contract farmers and succeeding to unimaginable levels.
Is there something you have really wanted to do over the years but lack of funds inhibited you? Well, eye the chama dividends and take up this income as the answer to your prayer.
Another day, as I agonised over planting trees on my one-acre farm after I got an astronomical quotation of cost of tree seedlings and labour, a friend casually suggested that I didn't have to rob the bank to achieve my dream but I could do it in installments. Why, for instance, not put a quarter of that land under trees then expand as you get income?
Voila! That was exactly what I did. And since the El Nino rains are still pounding the country, I will put another quarter under trees this coming week as soon as I receive my chama dividends.
While unavailability of immediate disposable income to help you execute your plans may give you a good reason to keep it in abeyance, don't allow yourself to push your plans too far away; into oblivion. Sit down and take a notebook; then project your expected extra income per month and note how you are going to spend that money to move your dream to reality.
As I have always said in this column, you don't have to start at the top, start small and savour your growth.