Home
/
Marriage Advice
Is Verbal Abuse Grounds For Divorce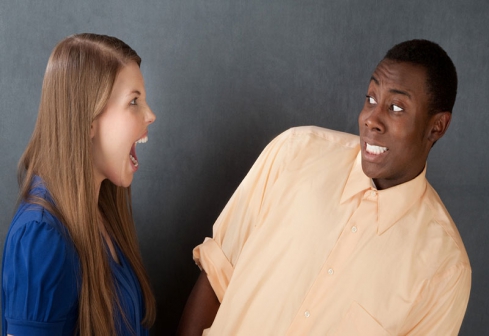 Dear Harold, My husband of 11 years has saved my name as 'Bitch' on his mobile phone. I have persevered a torrent of verbal abuses and physical assaults since the sixth month after our church wedding. Being a staunch Christian, I cannot stand being referred to using such derogatory names. Moreover, he has assaulted me physically – in the presence of our two children. Can verbal and physical abuse be grounds of either divorce or separation? Nancy, Nairobi.
Would men be able to handle childbirth better than women?
?
Dear Nancy, According to family law, perpetual physical and verbal abuses in a marriage are valid grounds for both divorce and separation in court. However, such differences can also be resolved out of court through mediation which is faster, cheaper and the mediator actively involves both parties before arriving at a decision. The court may also rule as cruelty the derogatory name he has used to save your name on his mobile phone. As for the battery, the physical abuses must not be taken lightly as many lawyers handle cases where spouses beat their spouses to death. Therefore, report the matter to the nearest police station and obtain a P3 form ahead of legal action in court. Should he be released from jail and the beatings continue and you do not want divorce – as a staunch Christian, apply for a court order directing that he stays away from you. In most cases, children who witness such abuses are often victims of abuse or are likely to become batterers or potential criminals.
Harold Ayodo is a practicing attorney of the High Court of Kenya and an employee of the Law Society of Kenya
Related Topics