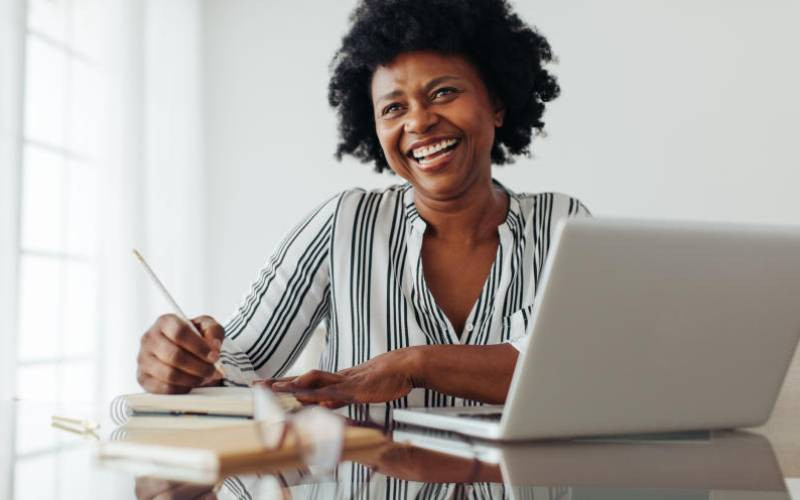 Creating a new year's resolutions list has been a tradition that has gone on for decades. The basic theme of resolutions is becoming a better version of yourself by vowing to make the necessary changes right from the beginning of a new year.
Of late though, people have been calling out this tradition and we can understand why. Apparently, only 16 per cent of people keep up with what's on their list while the rest fail.
Despite the criticism, having resolutions can actually help you improve your life significantly. They teach you how to be disciplined because if at the end of the year you haven't made any effort, you're the one who will have to deal with reality.
So, the solution might not be to completely ditch resolutions. You can make them stick by trying these suggestions:
Figure out the "why"
As you think of things you would want to change next year, reflect on your reasons for wanting that change. This is important because it's what will add purpose to your resolutions.
If for example, you want to lose weight so that you can show your ex-boyfriend what he's missing, your resolution won't last that long. A better reason would be to lose weight because you truly want to be healthy and feel confident.
Let your reasons for wanting a change be meaningful so you will have the motivation to stay committed.
Set achievable goals
If you're constantly setting goals that aren't realistic, you will fail and feel worse every year. You have the discipline it takes to make progress but the problem is that your expectations don't match.
Be as ambitious as you possibly can but set realistic standards as well. It will take time for you to drop bad habits and embrace new ones, and all that is process.
Create a solid plan
All goals need a proper plan for them to be achieved. And since you're treating your resolutions like serious goals that you're determined to reach, you need to take time to strategize. Otherwise, you might not get anywhere.
An example of a good plan is applying for better-paying jobs or getting a side hustle so you can have enough money for your saving goals by the end of next year.
Start now
Giving yourself a head start is another effective way of making your resolutions last. That is because you will feel like you're ahead of the game.
By the time others are starting theirs in January, you've already made progress. Don't wait for next year to start working on your goals because right now is the best time.
Reward yourself
Rewards can be a very powerful tool during your journey. There is the main reward which is achieving your goals but you can also have mini-celebrations in between to keep you motivated.
Think of ways you can reward yourself while in the process, or even at the end of every year after you have managed to be successful.
Related Topics