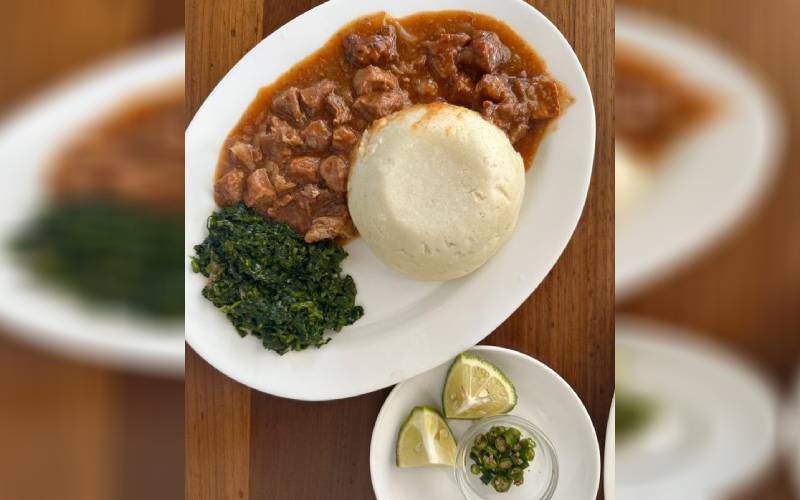 Today let's make some delicious simple beef stew.
What you will need:
750g beef steak cut into cubes
1 teaspoon garlic ginger mince
2 tablespoons oil
2 onions, sliced
2 tomatoes, diced
1 sweet green pepper, diced
1 lime, squeezed
1 tablespoon mchuzi mix
1 cup water
50g tomato paste
Salt to taste
1 teaspoon black pepper
What to do:
Boil the beef in a pressure cooker for about 20 minutes or until the meat is tender.
In a pot over medium heat add the oil and saute the onions until golden brown.
Add in the garlic and ginger mince and mix well.
Now put in the tomatoes and sweet pepper and mix well, ensuring the tomatoes are almost mashed, then add the tomato paste.
Pour the boiled beef with its broth and stir to coat the flavours.
Dilute the mchuzi mix in a cup of water and add it to the beef mixture, and bring to a boil.
Add the lime juice and adjust the seasoning with salt and pepper.
Cook until the stew is thick and garnish with coriander.
Serve with ugali and mchicha. Enjoy!
Related Topics