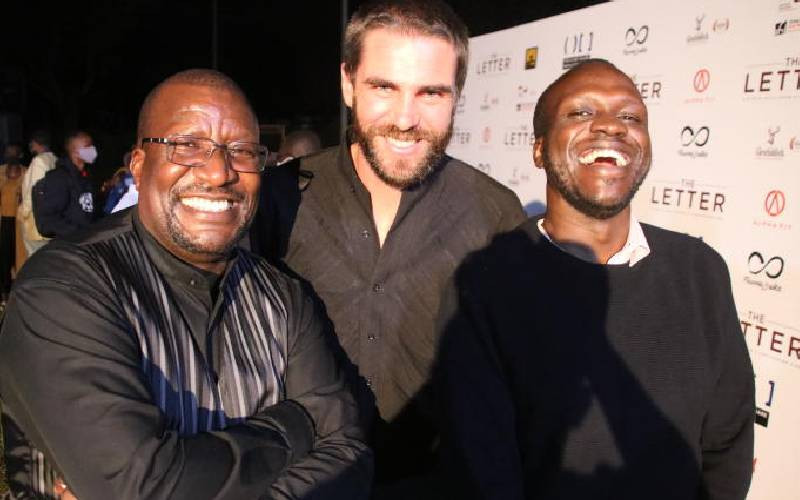 The Toronto International Film Festival (TIFF) is back this September, and this time, two Kenyan films are premiering at the international fete. The festival is running from September 8 to 18.
The films set to be showcased at the 47th annual ceremony, Baba and Free Money, are both produced by LBx Africa, a Nairobi-based production company run by creative producer Bramwel Iro and director/producer Sam Soko.
Baba is directed by Mbithi Masya, and it chronicles the fictional tale of a boy with supernatural powers.
"On the outskirts of Nairobi, a six-year-old boy with the unique ability to teleport struggles to understand his world and the people around him. Buoyed by childish optimism and extraordinary imagination, he bounces between his harsh reality and the peaceful solitude that his ability affords him, as he learns to protect his innocence," reads the description of the film on the LBx Africa website.
Masya describes the film as one that addresses the weighty subject of abuse delicately.
"There is no way that a short film can fully address abuse, and to force it to do so would be a disservice to the issues. This is a tiny glimpse from this child's perspective to witness how he is actively trying to protect himself," he said in an August interview.
Masya has had multiple other productions premiering at the festival. His first feature film, which was produced by award-winning German director Tom Tykwer, One Fine Day Films and Ginger Ink Productions, won several international awards, including the International Federation of Film Critics (FIPRESCI) award in the Discovery Programme at the 2016 Toronto International Film Festival.
Free Money, on the other hand, is a non-fictional documentary produced by LBx Africa in collaboration with Insignia Films, a New York-based film company.
"When universal basic income (UBI) comes to the Kenyan village of Kogutu, lives are forever changed. GiveDirectly, one of the fastest growing non-profits of the 21st Century, is sending free money for 12 years as part of the world's largest UBI experiment," LBx Africa says on its website.
It adds: "Filmmakers Lauren DeFilippo and Sam Soko juxtapose the story of these young economists, bankrolled by Silicon Valley and convinced that they have found an infallible algorithm to end world poverty, with portraits of local Kenyans whose lives are being dramatically impacted for better and for worse."
"UBI is at the forefront of political debate like never before, thanks to Andrew Yang's presidential candidacy, covid stimulus packages, and trials underway around the world. This documentary is a fascinating case study of life in a village-turned-petri-dish from the perspective of those living out this revolutionary idea."
On its website, TIFF describes Free Money as a "timely documentary" that "chronicles the consequences, both intended and unintended, when everyone in a Kenyan village is offered a universal basic income by a US organisation".
Sam Soko says that the documentary aims to bridge the gap between two different experiences and what happens when we attempt to navigate between the two worlds as they collide.
TIFF is reportedly one of the largest publicly-attended film festivals in the world, attracting over 480,000 people annually.
This year's festival entails "11 days of international and Canadian cinema, special events featuring some of the biggest names in film, and TIFF's Industry Conference, offering diverse and innovative perspectives on the art and business of film".
Related Topics