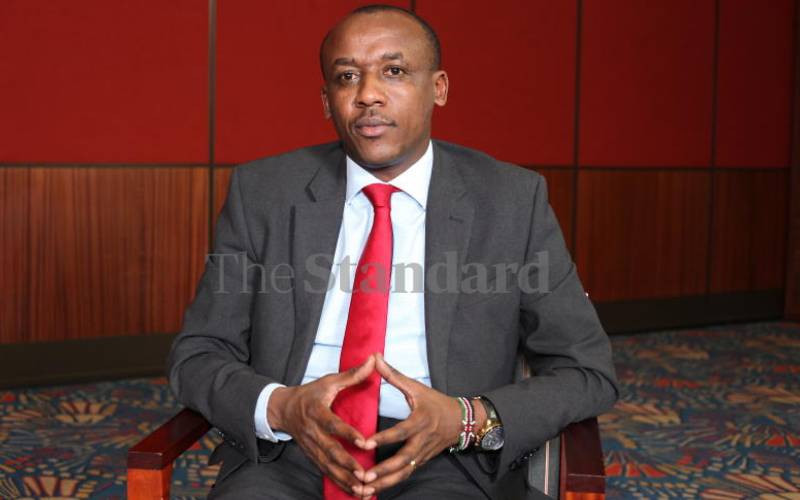 New Makueni Governor-elect Mutula Kilonzo Junior and his deputy Lucy Mulili have pledged to ensure the full realisation of devolution.
The two leaders have also pledged to sustain the fight against corruption.
"We will eliminate corruption and incompetence, which have become part and parcel of our daily lives. We will account for every coin we receive from the National Government and other sources and put in place a service delivery unit to ensure that we get value for money in all our projects," said Kilonzo.
Speaking to The Standard ahead of his swearing-in, Kilonzo acknowledged the leadership of his predecessor Kivutha Kibwana, promising to improve where the outgoing administration may have failed.
Although the new governor is inheriting Sh6.37 million pending bills as at December 31 last year, he is optimistic the debt will not derail his development agenda.
"Ensuring access to safe and affordable drinking water for the people through partnerships and innovation is tops in my 10-point agenda," said Kilonzo.
Kilonzo, who has served as Makueni senator for the last 10 years, says he will seek to revive Kalamba fruit processing plant and the Sh168 million Makueni integrated pulses processing plant.
"We will revitalise agriculture through the development of crop and livestock value chains," he added.
Makueni has been at the forefront of the climate change war and the new governors say he will keenly promote environmental conservation.
"We will increase the adoption of climate-smart approaches and improve environmental protection to enhance resilience and adaptive capacity to climate change," he said.
Meanwhile, residents hope the incoming governor will improve access to healthcare.
"Good health and wellness are central to the development of all communities. We will ensure the promotion of the highest attainable standards of health to all with a focus on communicable and non-communicable diseases," said Kilonzo.
He plans to streamline the health procurement systems for prudent utilisation of medical supplies, re-tooling and rationalisation of manpower and implementation of the referral strategy.
"We will harmonise Makueni Universal Health Care (UHC) programme with National Health Insurance Fund (NHIF) for sustainability," he said.
Other areas of focus will be urban planning and development, opening opportunities for jobless youth, competitive trade, environmental conservation and upgrading education from the Early Childhood Development Education Centres.
"We will ensure that children in the county have access to inclusive and quality education at all levels of learning. We will develop and equip model Early Childhood Development Education Centres and equip constituent college and career technical institutes and ensure transparency in the financial support of deserving students," said the governor.
Related Topics