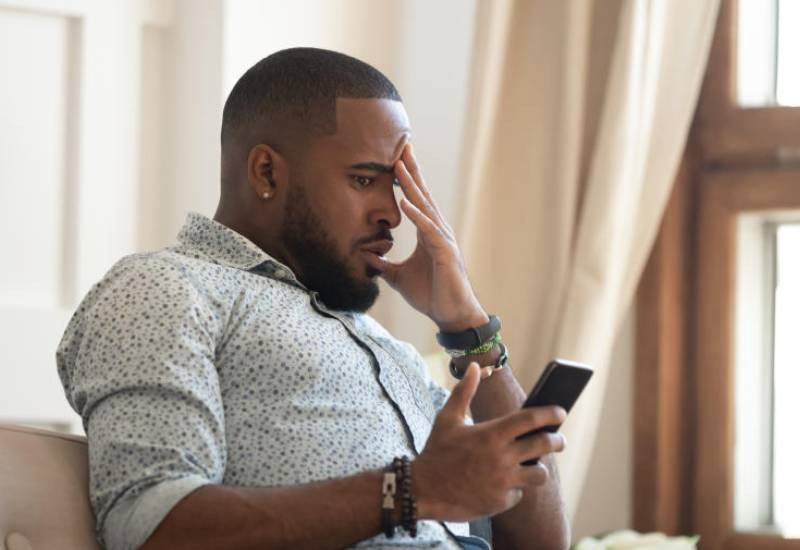 Anxiety comes in different formats and for different reasons and currently, most Kenyans are suffering from anxiety due to the elections.
Like any other country transitioning power, its citizens are held captive for days as they wait for their fate to be determined and announced.
Kenyans are currently holding their breaths with tension high in the air as the two main presidential candidates are neck-and-neck as the tallying continues.
This time around not even memes or funny videos are calming the masses, but here are things you can do to get the edge off:
Plan your free time
The thing about anxiety is that it feeds on your free time. Since most people are not going to work or are engaged, you are probably spending all your time waiting and worrying.
Make use of this time to watch a movie, perfect a craft, or prepare that recipe you've been putting off for days.
Minimise your media consumption
You are probably also spending too much time on social media and watching television and it is taking a toll on you.
Spending all your time glued to your phone or TV won't alter or make you feel less anxious. Break the media cycle by taking a break, perhaps spending time with family or reading a book.
Stop propagating misinformation
Many people are misusing the influence of social media to disseminate erroneous information about the results of the election.
Make sure a message or post is coming from a reliable source before distributing it to relatives and friends. Alternatively, you might wait for the electoral body to make its official announcement.
Be ready for any outcome
You are overly invested in the entire process, which is probably why you are anxious.
As a citizen, the outcome of this election was out of your hands the moment you cast your ballot.
You are no longer able to influence the election's result. Given that, you ought to be ready to accept any outcome and carry on with your life.
Concentrate on the good
Who said things will be bad if your candidate lost? At the end of the day, someone has to lead this nation, and regardless of the outcome, not everyone will be on the victorious side. However, as I already stated, life must go on.
Therefore, instead of thinking negatively, how about focusing on the opportunities the change of government is likely to provide?
Related Topics