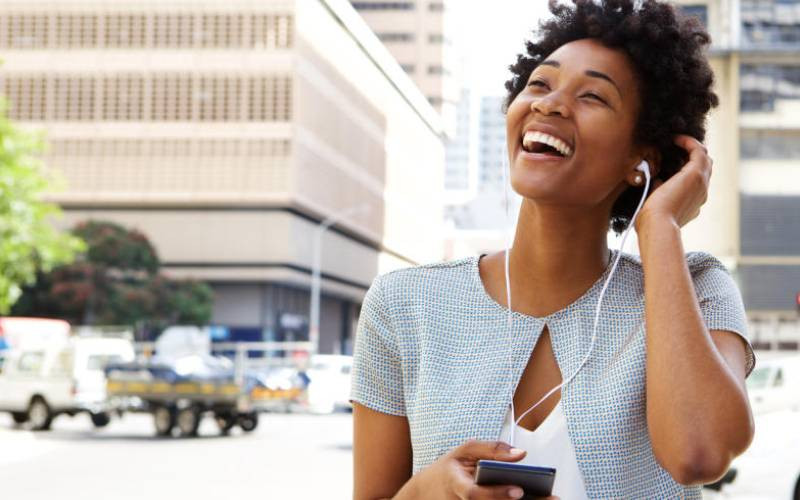 Fourty is a big deal, especially for a woman. Accept and acknowledge this phase of your journey along with gratitude for the small things.
I turned the big Four-Zero last week. Precisely, I'm finally a freaking forty year old! Man. Cliché as it might sound, we still hold the belief that life starts at forty - I can feel the life. Alternatively, it should start at this age, regardless
To be honest, it hasn't really sunk in that I left behind my naive 30s because there's always that part of a human, a woman, that still wants to be clingy and forever young, yet we can't remain young forever, can we? Accepting growth is gold in bold. And, growing old is relative. As we would always say, age is nothing but a number - just like 40.
Fourty sounds so grown up. It sounds so 1916 yet 1983 was just the other day, yesterday! I've been an adult for only 22 years. Twenty two! Now there are things that I'm told, fourty year olds don't do or say. Y'all have come across funny and punny memes about avoiding sugar and cakes at this age, have enough stock of Kaluma and Salimia Liniment in our bedrooms (ouch! My back!) staying literally on tea and avoiding alcoholic drinks bla bla.
We've even been warned about weak knees and getting vitamin and calcium supplements for our already old selves. People are making fourty look and sound like 78 years! Surreal as it sounds, I have decided to embrace my new age and reflect on a number of things that have happened to and for me, over the past years of my adult existence. Life is literally a classroom with daily and hourly lessons. We keep learning, adjusting and readjusting as we count our years. I might not know what lies ahead of me but what I'm almost certain of, is that the cocktail of good and bad experiences I've been through have fortyfied me enough to face the future head on!
Fourty is a such a big deal, especially for a woman. The transition period is a whole roller coaster full of mixed emotions. This is mid way into 80, haa! I know y'all don't want to hear this but isn't it the truth, that is if God allows us to get to the mighty eighty?
So here comes four great lessons I've learnt over the years of my adulthood because the amazing thing is, as we grow older, we develop perspective, wisdom and knowledge.
Thing one: Communicate and be intentional about your life. See, as a grown up, your energy, time, health, money and everything around you is as precious as it should be. Choose what you want to do with your life wisely. School, career, diet, exercise, friends, etcetera. Always seek to find the 'why' behind everything and don't be a 'yes' person. Be present with a purpose. Redefine yourself, your skills, expand your thoughts and increase your focus.
Thing two: Embrace growth. Unlike the thirties, forties is where most of this life finds the real balance. Finances, relationships and family is vital at this point. You don't have to get everything fixed at or by forty, we're not in a race with anyone.
Accept and acknowledge this phase of your journey along with gratitude for the small things. Acknowledge the stage you're in, be grateful for the experience and embrace growth.
Thing three: Self discipline is freedom. Do you know that the only person you control, is you? So how about remaining focused on who you want to be? You've made enough mistakes in your 30s, said enough 'yes's, been stupid enough times, screwed up a good one. This phase, relax, be stern, firm, but disciplined. Less ego, more love. Also, take risks. Faster. Stronger. Smarter. More humble and kind. Do everything according to your values and what you believe.
Thing four: Worry less. You don't own all the problems in the world, sis. You can neither fix everything around you. You can't make all of us happy, even the ice scream vendor doesn't! Spending too much time thinking and worrying about 'what ifs' will only get you stuck at one point for ages. Choose to respond rather than react.
40th bonus: Stay away from people who make you feel too hard to love and be loved. Make the most out of the life you live because hey, no one is leaving this world alive! Whoop! Here's to fortyfied forty and beyond.
Related Topics