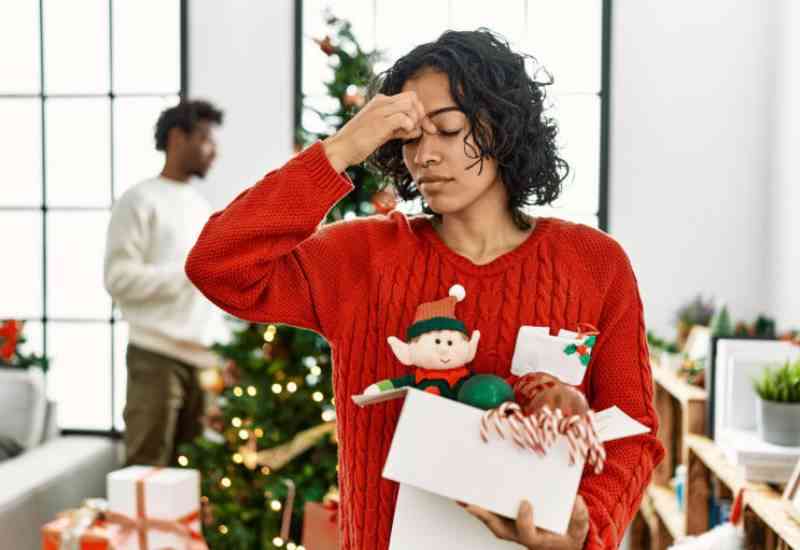 In days past, our elders had etiquette in cultural issues were giving gifts to their friends and families was central to relations.
There was a proper way of doing things, decorum in what was expected every time someone visited another. Whether one was seeing a friend who had just had a child or attending a social event, there was something for every occasion.
Nowadays, however, we have trouble bringing over a bottle during 'a bring-your-own-bottle bash', and often show up empty-handed during important visits.
*Kelly Kipng'eno, a marketing executive, suggests that showing up empty-handed is not in bad faith but rather a sign that we may have to remind our friends to bring something small.
"It is not a must - so do not make it like a pass request for entrance to your home. But you may consider reminding them of what they could bring in subtle ways as the party date approaches," he says.
The Cultural Atlas, a research website on the heritage of people notes that Kenya has well-established cultural practices of issuing presents and tokens.
Reporting on the basic etiquette expected, the study notes that "the right hand or both hands are used to pass and accept items, and the use of the left hand to perform such tasks is considered improper."
It adds: "Guests invited to someone's home may bring a small gift of appreciation, with common gifts being flowers and tea leaves."
"In rural areas, coffee, sugar, flour, and maize are usually given. These gifts are presented in a woven bag (kiondo). The host will return the bag at the end of the visit after placing gifts for their visitor inside."
According to the publication, it is "impolite to return the kiondo empty."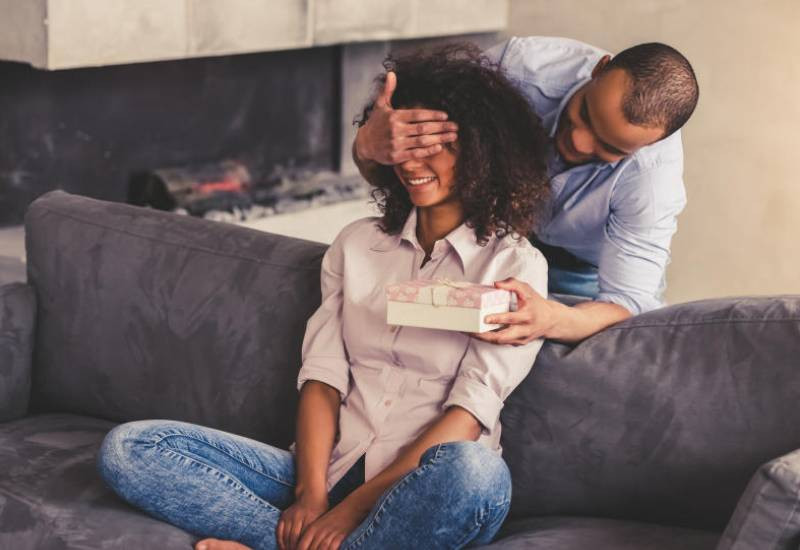 Host gift
Business Insider suggests giving hosts simple, useful gifts as a token of appreciation.
"At a bare minimum, a host gift is a small but generous way to say 'Thank you for having me.' At its full potential, it is a way to make someone feel valued and recognised for all the time and effort they have spent to give you a welcoming and warm place to be," the magazine reports.
The study goes on to suggest cutlery, china, spices, books, and tasteful art pieces as good gift considerations once someone has invited you over to their home.
During an episode of Our2cents on YouTube, media personalities Sharon Mundia and Susan Wong tackled the importance of gift giving in relationships.
"It is important to keep those interesting things going on in your relationship. Maybe you have been together for ages, surprising the person that you love with say a movie ticket because you know they like movies or have had a long day. Or a spa session after a rough week," Sharon said in the episode, How important is gift giving in a relationship?
"It is not always about the monetary value," Susan said, "actually that turns me off. I have returned things in the past that were high in dollar value but it meant nothing to me."
The two discussed gifting fails in their pasts, with Sharon thinking back at a Valentine's Day package containing a scent she didn't like and a handbag that did not fit with her sense of style.
"I was honest about it not being my style, but I was kind about it and he understood," Sharon said.
Bustle magazine reports that although gifting a partner can be nerve-wracking, it need not be, and should instead be looked at as a way to express love.
"Gift-giving is not super high-stakes, but it is an opportunity to show you care and deepen your connection. In the best cases, besides getting your partner that extra pack of undies and the book they have been eyeing every time you are at the bookstore, you want to give a gift that touches their heart," the study notes.
It adds: "It is important to consider how important gifts are to your partner when you go about the whole process. It might be a lot more important to them than it is to you, or vise versa."
Mwende Kimondo, a content creator agrees with Bustle. In an episode on her YouTube channel, Mwende says learning a partner's love language is the first step to proper gifting.
"You should be keen and observant such that you understand your partner's likes and dislikes. I feel that some of the best gifts you can ever receive from someone are those that make you feel known and understood," Mwende said.
Achebe Odida, a gifts engraver, said in a 2021 interview that he has had consistently more female clients than males.
"Women like to gift themselves. Whenever they see something that is unique, they go for it. They are very much in touch with all the people that matter in their lives," Achebe said.
Speaking on the types of gifts women often purchase, Achebe listed personalised wine glasses and flower vases as some favourites.
Bustle notes that gift-giving in relationships is all about learning the way your partner feels and interprets love, as sometimes couples have opposite love languages.
Today, we also consider business practices and professional etiquette as more Kenyans dive into white-collar employment.
Forbes magazine reports that gift-giving in the corporate world is a "valuable practice important for showing gratitude to clients."
"Gifts can impact their opinion of a business partner both positively and negatively, so every business needs to focus on the former and avoid the latter," the business magazine notes.
Corporate gifting expert Joseph Sommer says appropriate gifting at the workplace does not have to be costly, rather it should be thoughtful, just like gifting our loved ones.
"Knowing what your giftee's values are is essential to giving a significant gift because otherwise you risk giving a gift that the giftee will not find merit in," he writes in a Forbes report.
"Everyone has a unique and different value system, and it is essential to understand that giving a gift is not about what you, the gift giver, value, but what the giftee values."
Related Topics