We have probably all heard those stories about the harassment of women on public transportation.
They are horrific and eerie, sometimes even unimaginable. Popular media personality, Anita Nderu told her experience once in a BBC interview.
A teary Anita said that what was meant to be a normal matatu ride turned traumatic when a man sitting next to her on the vehicle sexually assaulted her.
"I was sitting, facing the opposite direction, just holding on to my bag. I just felt something cold on my left boob. I look down and I see a hand, which I followed to see this man who had reached down under my sweater, under the bra and he was just grabbing onto the boob," she said in the 2017 interview.
Anita explained that she tried to confront the abuser, repeatedly asking him to remove his hand, but he would not budge. What was even more troubling about the incident was that no one on the matatu, not the conductor, driver, or other passengers spoke up or helped her.
A December 2021 study by the United Nations found that a whopping 80 per cent of Kenyan women in the capital city have been harassed while using public transport. The report was titled Safety and Security is a Major Concern for Most Women in Nairobi.
"Only 1 per cent of the actions taken after incidents of harassment led to the perpetrators being apprehended", said Rukaya Mohammed UN Women Deputy Country Representative Kenya.
Rukaya added: "Harassment, including sexual and emotional abuse while using public transport, may hinder women from accessing and fully exploiting economic opportunities and from providing or enjoying social services."
It is hard to forget the viral incident earlier this year when a group of boda boda riders attacked a woman who got involved in a squabble with one of the riders.
Kenyans were outraged when a clip from the incident made its rounds online. Later, 16 riders were arrested and investigated in connection to the attack.
Following the March incident, Interior CS Fred Matiang'i expressed disgust at the attack, vowing to make the roads safer.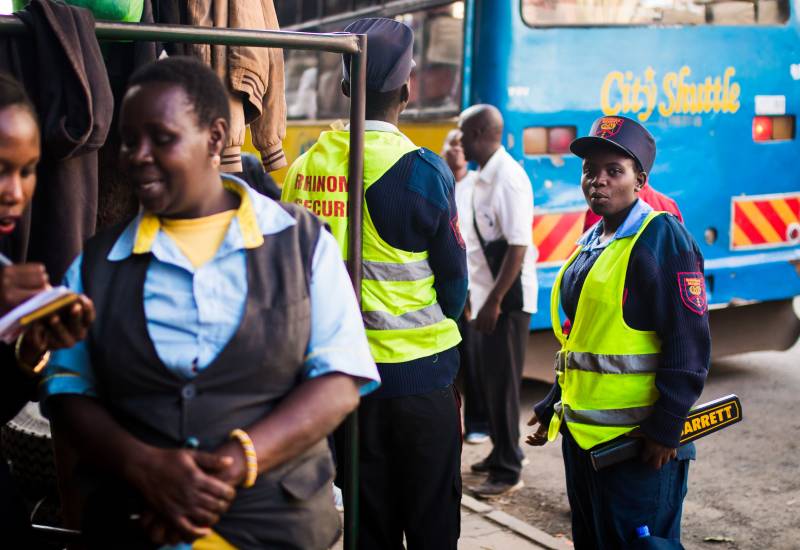 Now, the Standard Digital tackled this important topic on their weekly Twitter Spaces Forum, #In my opinion, discussing the safety concerns that may arise while using public transport, and how to deal with them. Over 1000 Kenyans listened in and participated.
The forum tackled not only abuse but other safety concerns that may arise, including accidents and theft on the road.
The first issue the group questioned was whether men feel as unsafe as women might while boarding public means - or whether it is an issue mainly facing the ladies.
Standard Group's Brian Okoth was in attendance, and he expressed that although the dynamics of feeling unsafe may differ between the genders, it is something they both experience.
"For men, it is not anchored on sexual harassment alone; unless in rare instances. For us, the aspect of not feeling safe comes about when you suspect that there may be robbers in the vehicle," Brian said.
He added: "There are certain routes or matatus that you fear boarding - first because the crew looks rowdy and easily provoked. Then there are those people who look suspicious. I have, however, witnessed women being sexually harassed. You will find them trying to find their way in a crowded matatu and someone just takes advantage of that moment."
One Jane Wanjiru described how tasking it can be to safely board a matatu, especially for the elderly.
"Some matatu crew are so rough in their goals to fill up the vehicle, that they will surround even an old woman and drag her into the matatu before she can decide where she wants to go. That matter of grabbing someone and their luggage and pushing them into the matatu has to stop," said Jane, dubbing it outright harassment.
She added: "If you are surrounded by three boys trying to get you to board, that is the point where you can also be pickpocketed."
Obina pointed out that it is the matatu sacco's responsibility to hear complaints from the public and respond with appropriate measures, but many fail in their duties, keeping rowdy crews on the road.
"It is different for a cab because the service or treatment you get there is solely based on the personal integrity of the driver ferrying you. Not all boda boda riders are bad, but there are those who are in the industry to tarnish the name of the profession."
Other speakers pointed out red flags that one can look at when boarding a cab or matatu, such as the registration details differing from those on the app requested.
Justus Kirigwa, who runs the cab-hailing firm PTG, agreed there are major issues with public transportation, and said it is up to law enforcement to ensure these incidences are handled.
"It should not be up to you to tell a speeding driver to slow down, the enforcement should hold them accountable before they put clients at risk."
Philip Wanyori, who works with Little Cab said the app considers both the rider's safety and that of the passengers in their set-up.
"We have a special feature on our app called the SOS. So when you order a ride, you will see it on the top left. If you have any issue with the driver, especially conflict-related, press that feature then we can track the ride and sort out the problem."
Related Topics