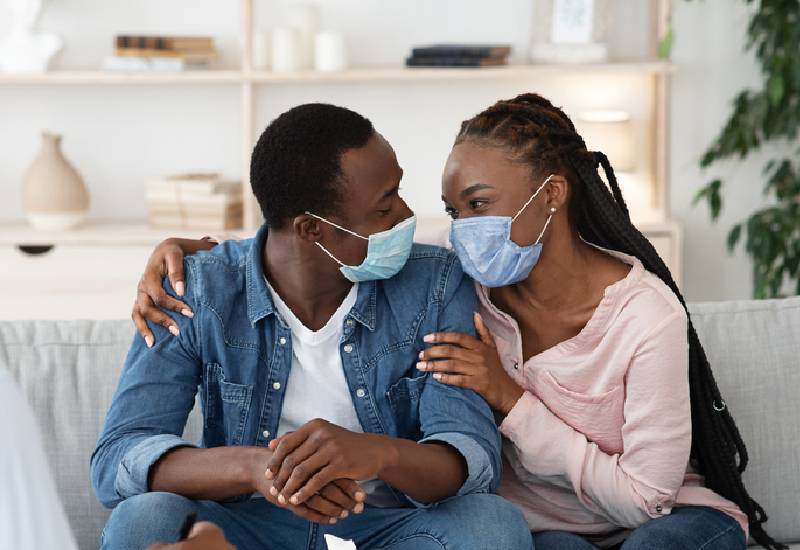 Where do some women get these husbands who treat them like queens? I have lived long enough to have at least had the experience of meeting one of those men but it looks like there's someone somewhere praying hard that I never get to experience this.
I have been looking around and, to be honest, I admire how some women are having a good time in their relationships or families. If only I could know what mountain they face when praying, I would religiously face that mountain when doing everything. Every woman's dream is to be treated like a queen all her life.
For instance, if I may ask my fellow ladies, were you taken for a real vacation over the festive period or did you travel upcountry for a vacation? I belong to the latter; I was sitting pretty in the village and that was supposed to be a vacation.
However, I have no one to blame for this. I planned that trip to the village and to be sincere, it was more of a vacation to me.
While I was there, I did not fail to notice, through social media, how much some couples enjoyed their vacations in different places. Some women were truly born with a silver spoon in their mouths.
Imagine being whisked to very romantic destinations to enjoy every single minute. This treatment doesn't end at vacation. In fact, it doesn't even start there. This whole thing starts from the time two people begin dating.
You see, there are those men who will hold your special days close to their hearts and then there are those who will have to be reminded and trained on what to do and how to do it.
READ MORE
The latter is a hard lot to deal with. I mean, how does it feel reminding someone about all the good things he needs to do to make you happy? I remember how irritated I always got in a previous relationship where I even had to remind this son of Pharaoh that he needed to frequently remind me of his love.
Some men think that once they get hold of you, they stop with the good love messages. They feel like they are home and dry and there's nothing more that needs to be done to keep winning your heart.
One year, I had to watch as Valentines Day came and went without even a hug from this man. He claimed he was too mature to celebrate 'such days'.
If you are too mature to celebrate a day set aside for those in love, then I think you are equally too mature to fall in love. Maybe you could just sit back and live a solitary life instead of ruining the emotions of someone's daughter.
This man could not even appreciate my special days. Not even my birthday. All he kept saying was that he was mature. Needless to say, we broke up because seriously, I was feeling unappreciated.
While I was there dating a 'mature' man, other women were out here enjoying every bit of their love life. They wake up to morning kisses and sweet messages to carry them through the day.
They get the surprise flower and chocolate deliveries. They go on romantic vacations just to bond. These women just wake up to random gifts and endless appreciation around the clock.
So as we begin this year, as much as I had told myself that I am not going to have any resolutions, I think I will have just one. All I want to do this year is enjoy this thing called love.
I want to be pampered. I want to be reminded every time of how blessed someone is to have us in their lives.
Personally, I always give the men I date my best. I show them a side of me that is only meant for them. So the least I expect is the same.
I have admired other women enough and I believe it's now time for me to become one of the women I admire.
To all men out here who treat their women right and fully appreciate them, I salute you! May this year bring you more joy and happiness. To the 'mature' ones who feel like they are too old to celebrate love, kindly desist from falling in love with human beings.
Maybe you should try trees or machines.