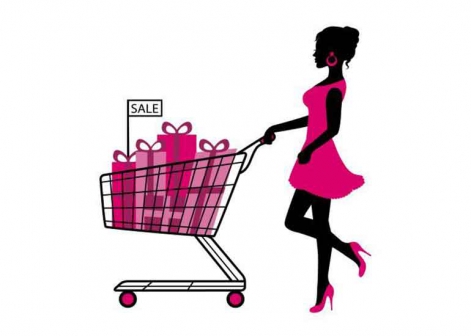 I was shopping in a supermarket two weeks ago when I bumped into someone I hadn't seen in ages. As we caught up, she wondered why I preferred that particular supermarket, which, according to her 'has such limited variety'.
The supermarket in question can fit comfortably inside one of the mega stores round the corner – twice. And that is precisely why I love it; I'm able to time my shopping because it is so small that I can be in and out in minutes with all the items on my list picked, packed and paid for.
Oh yes, for me shopping lists are mandatory before I enter a supermarket else I will be there all day agonising over whether I am buying too much of one item at the expense of another. This is quite unlike the hubby who walks in and picks stuff randomly until he gets to the cashier. This reminds me of a story my pastor, another random shopper, shared some years ago.
He said he usually rushes into the supermarket to buy just one item hence rarely bothering with a trolley or even a basket. But as he walks up and down the aisles, he keeps seeing items that he suddenly realises he needs and by the time he is at the till, both arms are full of items he had no plans to buy!
Another reason I love this supermarket is because they never change the layout. That means I can not only shop real quick, but I can also do it with my eyes closed. I get absolutely disoriented whenever I walk into the bigger shops and find they have switched things around. That means I spend half the time trying to catch an attendant's eyes to ask where to find items X, Y or Z, which translates into a longer time shopping.
That really gets my goat and has even caused me to blacklist a few shops.
Lastly, my favourite supermarket is located in a complex that includes a green grocer and a butcher. So I can get everything I need with one parking ticket – what more could I ask for?
READ MORE
Many years ago, I decided the young ones were ready to learn a thing or two about shopping. Prior to that I would drag them to the market and instruct them to observe what I picked and what I rejected. My mother did the same with me when I was very young. For me, Saturday morning trips to Retail Market near Country Bus Station aka Machakos Airport were opportunities to stuff myself full of fresh fruits as vendor after vendor used my taste buds to convince Mum how great their produce was. Little did I know that my mind was absorbing all her shopping tricks.
So one afternoon, after picking the kids from school, I announced that they were going shopping. The looks they produced were absolutely priceless – a mix of panic and disbelief. For a moment they thought I was thinking aloud what I needed to do before getting home... so I repeated it. We got to the local shops and I produced a list and the money, and warned that whatever quantities they bought could not exceed the cash.
They pleaded with me to go in with them, or at least stand at the door of the shop. But I didn't budge. They had to go in there and not come out until they had bought the stuff they consumed weekly.
They left, mobile phone in hand for the calculator and arguing about who would push the trolley and who would do the counting. Me? I reclined my seat and took a nap! They eventually emerged, sweating but triumphant. They did it! What champions... until I announced that next we were heading for the green grocer and that one was a little trickier.
Oh yeah, I was enjoying myself!
Again, no amount of begging was going to get me in the shop. So after explaining like 10 times that here it was not about tins and packets but kilos and grams, off they went.
After that shock treatment, they started to pay closer attention when we went shopping together. Now, when I am pressed for time or feeling tired, all I do is hand the list over with some cash and voila! My grocery shopping is done. It might cost me a little incentive, like ice cream or popcorn, but the relief is certainly worth it.