Home
/
Lady Speak
Date a drunkard? Never.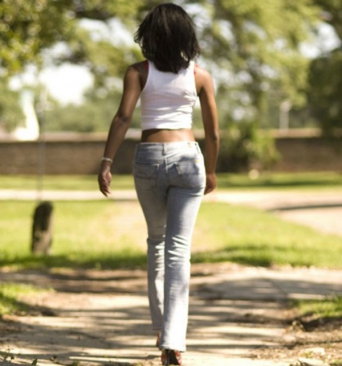 Date a drunkard? Never.
Sometimes, I look back and wonder just how dumb I was when I accepted to date this man. Let's call him Kalewa for lack of a better name. Kalewa and I met at a bank in the Central Business District and it was love at first sight for him and love at 17th sight for me!
Fast forward to the day I moved in with him. I was excited beyond words; I had never dated a man ten years older than I and knew I had found my 'Johnny'! Despite finding a house help in his house, I immediately assumed my wifey duties. I had previously visited his house but had never slept over.
During all the visits, I never at any point met this house help. I wanted to ask about her but the smile on his face as he offloaded my bags from the boot of his car shut me up. I was truly his African queen and I made his heart go ting'aling'aling! There I was wiping imaginary dirt off his flat screen in my hot pant and smiling back at him! He winked at me, asiiiiiiii, if a hot pant could earn me a wink, guess what heels could do. Mimi huyooooo, I ran upstairs to get my heels and continued with the chores. When I say 'upstairs' I do not mean ninth floor, this was a mansion ala! ….and NO, I am not a gold digger!
That evening, as I was busy making him some porridge so that we could cuddle, I heard the doorbell. I ran to the gate and found two lovely boys aged between seven and twelve in their school uniforms. I smiled at them and asked "Niwasaidie aje?" They looked at me perplexed and answered, "Tunataka kuingia". Me, "Munaingia munaenda wapi?" Before I could even answer, my prince charming was standing next to me, trying to push me away from the entrance which I had blocked using my 'fundamentals'. I turned to ask him what was happening and before I did, the two boys were all over him saying "Daddy leo umerudi mapema".
Wololo! I wanted to open my mouth but I could not, I just walked back to the house and straight to my room. He then followed me and the first thing he said was "Haki babes, mama ya hao watoto aliniingilia. Mimi sio baba yao. Alinidanganyia ati mimi ndio baba yao." Okay, so this woman managed to ingilia my prince charming not once, but twice! To cut the long story short, love blinded me that evening and I forgave him. This guy's words could make one give birth twice in a year gosh! I just found myself in his kitchen making him dinner as we both danced to Ngololo!
Allow me to fast forward again! Our bedroom was master ensuite, but every time my prince charming preferred the balcony to the bathroom after coming home late from his drinking spree. One night I pretended I was asleep when he walked in at around 2am.
After undressing, he walked straight to the balcony past the bathroom and opened the flood gates of my 'heaven'!
I then felt him climb the bed, instead of sleeping next to the door as usual; he crossed over to my side! Fine, I was lying in the middle of the bed, but with a valid dream which unfortunately never came true! He seriously needed to carry me to my side like a baby and kiss me goodnight then sleep next to the door. These soap operas really mislead us nkt!
Everything went quiet though I could still feel him standing on the bed. I decided to peep and see what he was up to. Lo and behold, he was carrying a panga and looking at it smiling! I shot from the bed and asked him what he was up to. He then just smiled back and said, "Babes, kwani hujawahi kuona hii panga hapa juu ya dirisha? Ni ya kutudefend kukiumana" Heeeele!! So why was he holding it again na hakukuwa kumeumana?
Did I mention he once put me in a bus to his ancestral home to go and introduce myself to his parents? I am never dating a man who drinks! ...and yes, we parted ways the day he kidnapped himself and called me for ransom at 2am!
Related Topics