Home
/
Investments
Things you should know about investing your money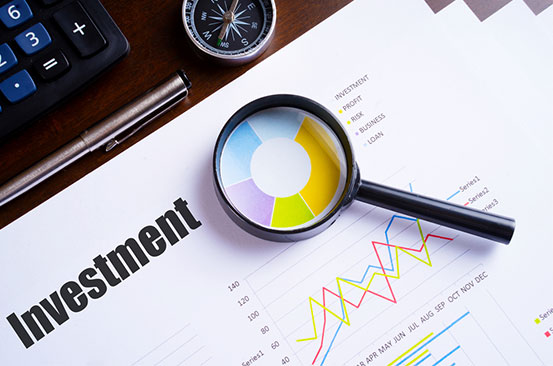 Hacking the way of making millions is not a walk in the park. It's a journey many have taken, and thankfully, written about their experiences to give you a head start. In truth, there are some underlying rules that smart investors all follow in achieving their success.
Set up a financial road map
To invest your money, it is key to ask yourself what you want to achieve, and in what amount of time. This ultimately determines whether you'll consider a short term investment or a long term one. You also need to be keen on identifying your current net with figures. This is the figure that you need to guide you through any of your investments as it guides your affordability to invest, what you need to save, what debts need to be cleared and map out the amount of time and money for all that.
Research and consider a mix of investments
Common to many successful investors, having different income streams is what they brag by. This is because the market plays out differently for a variety of investment options. For most investors, they settle to spread investment across cash, stocks and bonds. Market conditions that cause one asset category to do well often cause another asset category to have average or poor returns. When you are investing in more than one asset category, you'll reduce the risk of losing money. Secure your investment by not putting your eggs in one basket, to avoid all cracking and giving you losses financially.
Practice caution in investing heavily employer's stock
If you're employed, and begin saving up then looking for an investment, you're on the right track. Like many, that's how the route to wealth begins. Being careful on investing heavily in shares of your empower makes a huge difference. Whereas you believe in your employer, you are exposed to an amount of investment risk. Considering the company fails to do well, goes bankrupt and renders you jobless. Your investment will be down the drain too. Learn to spread your investment away from your employer company.
Make and maintain an emergency fund
No one is immune to financial risks and losses. As such, having an emergency fund helps in cushioning you in the days that things go bad. Having some savings will ensure you don't get bruised by the waves of investment. Without them, you plunge into debts and bankruptcy faster, making it harder for you to invest again. Your credit score may also be affected if you get broke and can't pay debts.
Rebalance your portfolio occasionally
According to many financial experts, you're recommended to change your portfolio every six months or yearly. This method is important in bringing your investments as they were originally. For instance, you can sell a well performing stock and buy a lower performance one. This policy that emphasized upon rebalances your portfolio in following the principal of buying low, selling high.
Be wary of circumstances that can lead to fraud
It's common for you to be swindled all your money from a wrong investment in the form of a fraud. That's why it's important to do your research, ask the right questions and take your time to consult. Jumping into an investment too fast may be attractive, but may also be a death trap. Con artists are all over, so keep your financial antenna high.
Related Topics