Home
/
Interior décor
Getting familiar with Japandi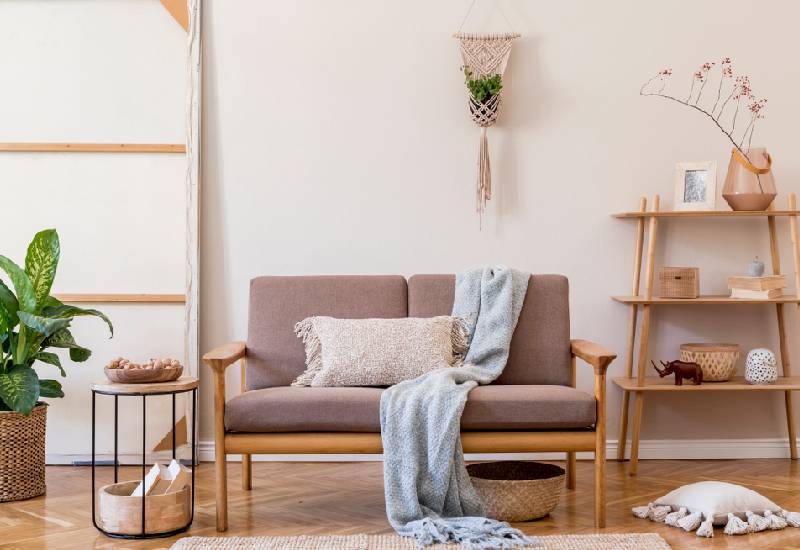 Japandi is a new design trend that fuses Japanese warmth and Scandinavian minimalism. Scandinavian design employs the Hygge concept that puts focus on comfort and hominess. Japanese spaces, on the other hand, are perfectly imperfect and evolve from the concept of wabi-sabi (a world view centered on the acceptance of transience and imperfection).
Japandi is a perfect marriage of cold, rustic Scandinavian look to a warm, sleek Japanese feel.
The first step to decorating with Japandi is to declutter your space. If you live in a household that needs a lot of items, you can find ways to achieve false minimalism.
The perfect way to do this is by having clean storage solutions. An étagère or an airy bookshelf for instance will help your clutter look organized.
The type of colours you use will make or break your Japandi. Whites, neutral colours and hints of sage or olive will give your space some much-needed Zen.
Pops of brighter colours like burnt-orange, blush or duck-egg blue is a hit if used minimally and thoughtfully.
Raw wood, wicker, hessian, jute, rattan and bamboo are perfect staples for Japandi style. Maintain a natural unstained look on your furniture. Jute rugs will tie in your space as well as balance elements from both styles.
Layer on textile and texture to add warmth to your space. A live indoor plant like bamboo will also bring some natural aura to your space.
Picking out furniture for your Japandi space can be quite confusing.
Nevertheless, pick items that are individually Japanese and Scandinavian and fuse them together with some Japandi-worthy accent pieces.
What makes your family amazing?
Related Topics