Home
/
Skin Care
Five best ways to remove facial hair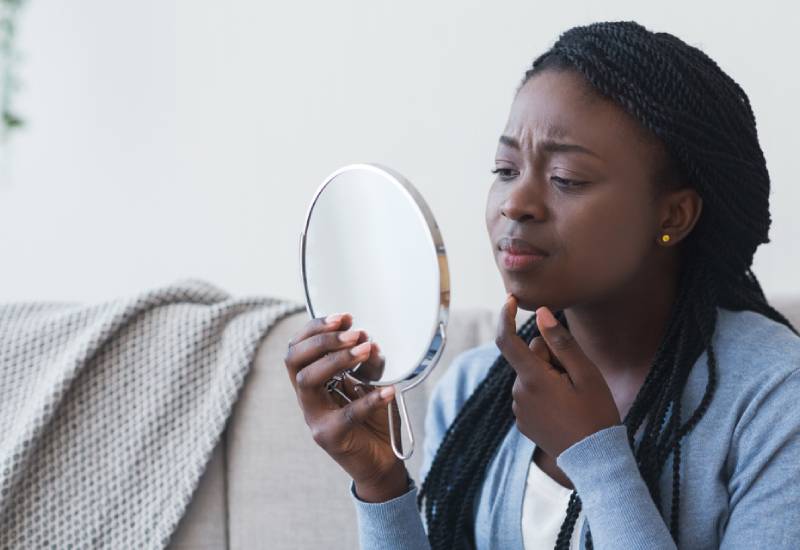 Facial hair can be such a bummer. For one, makeup never sits right and there is always that long hair sticking out for everyone with eyes to glare at.
But here's what you need to know, it is nothing to be ashamed of because we all have facial hair. Human beings are naturally hairy and that's just the way we were made so deal with it.
And just before you go out and grab a razor, you need to be careful of the methods you use to get rid of that peach fuzz otherwise you will struggle with ingrown hair, bumps and overgrowth.
Trust me, that is the last thing you want to deal with when it could have easily been avoided had you taken some precaution.
Here is how you can safely and effectively get rid of facial hair:
Short-term
This old practice is best for getting rid of hair on the upper lip, eyebrows and cheeks. Depending on your pain tolerance it can be somewhat painful.
It involves two thin threads twisted to pluck hair in quick movement. It is precise, grabs the shortest of hairs leaving behind a clean look and is actually best for those with sensitive skin.
And yes, you have less chance of getting ingrown hair and irritation.
Best for removing coarse hair from larger areas like the cheeks, soft or hard wax is applied then pulled off using a strap cloth.
This however is not for everyone. It is quite painful and can cause some irritation especially if you have sensitive skin. If the hair extraction is incomplete, it can result in inflammation and ingrown hairs.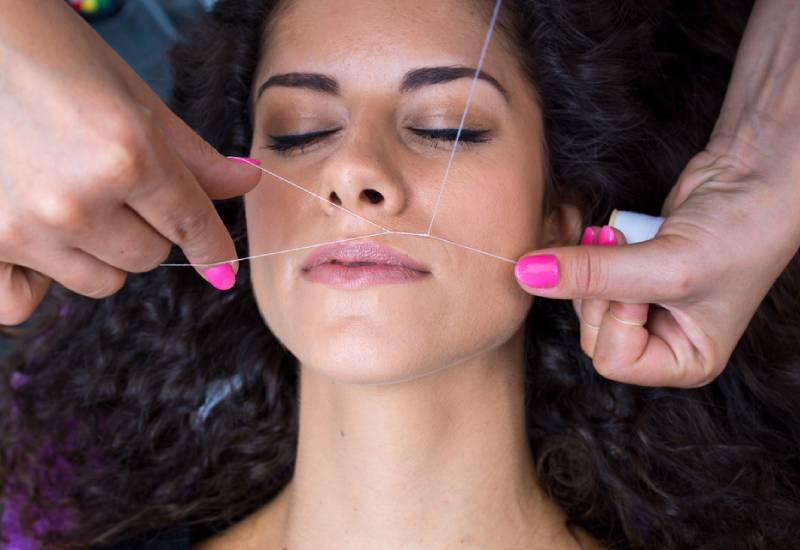 Done at the spa or in the comfort of your home, this hair removal method lasts for a few weeks and uses a surgical scalpel or a dermaplaning device to shave off the top layer of dead skin and facial hair.
This is done on a clean face to remove excess oil then should be followed up with a hydrating serum to add some moisture or a mask with retinol to prevent irritation.
And the result? A much clearer and more luminous complexion.
Long-term
To get rid of hair in larger body parts permanently, laser is your best bet. When the hair follicle absorbs a certain wavelength of light, it is converted to heat which kills the hair.
The disadvantages are, it is expensive, it is not ideal for fine hair and did we mention it is painful? It is however safe to be used on the face too. The hair will start growing thinner and lighter before it eventually stops growing with a few more sessions.
So far, this is one of the best ways to get rid of that fuzz. Individual hairs are zapped using fine needle shaped electrodes. The concentrated heat to destroy follicles one at a time stopping the hair from growing.
It is more on the painful side, there is the risk of scarring or even worse, electrocution. You will see permanent results after several treatments and is advisable to have it done by a professional.
Related Topics