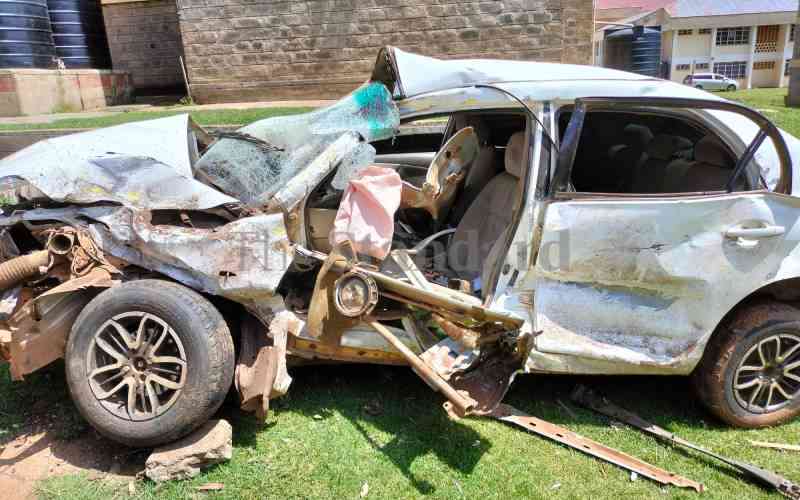 Three family members. including a two-month-old baby, died in a road accident along the Kisii-Sotik Highway on Thursday evening.
The three died after a head-on collision involving a saloon car and a school bus at Kegogi in Keroka town, Nyamira County.
The family was driving back to their home in Kisii after dropping off their firstborn for admission at Kenya Medical Training College -Kapkatet Campus.
"The driver lost control and hit the St Andrews Kaggwa Secondary bus. The car had five passengers who were all rushed to Keroka Sub County Hospital where the mother and the child were pronounced dead," said Keroka traffic Commander Osman Hassan.
Osman said the two other passengers are recuperating in different hospitals.
Maranga Omariba, died at Kisii Teaching and Referral Hospital while his wife and their daughter died on arrival at Keroka Sub County Hospital.
Related Topics