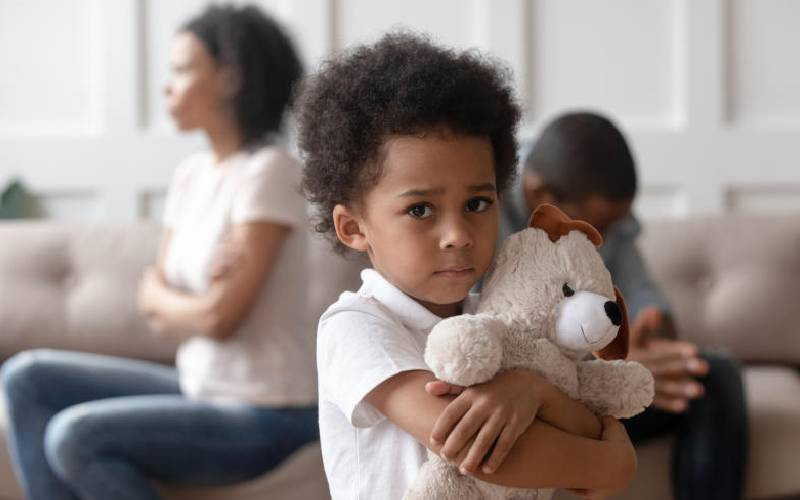 Parenting has no universal manual, no known written rules and each parent brings up their children in the best way they can. Co-parenting, unlike the usual societal family setup approved by moral cops, is something that most people still have challenges with.
The current high rate of single parenthood, cohabitation and too many side situationships has made raising kids after a break up harder than the Kenyan economy.
People have different opinions about co-parenting. There is a babe who caused a stir on the socials recently when she told netizens that she'd called off her engagement because apparently, her husband-to-be was uncomfortable with the co-parenting arrangement she had with her baby daddy. Everyone thought she did well and still, everyone had the opinion that there must be more between her and the ex, than just a baby.
We have normalised co-parenting and it's not something new in our day to day conversations. But as we embrace and glorify this particular arrangement and encourage everyone whose union with their partner didn't work to bury the hatchet and raise their child(ren) together, have we ever thought of what happens to the kids?
What goes on between the parents? We listen to edited scripts and wow at how so and so is extremely mature to have accepted the other parent to be part of their kid's lives, but do we have any slight idea how it all began or the reality to have reached that maturity level? The transition from a complete marriage set up to the split where both parents have a shared custody of the child(ren) isn't as easy as we have been made to believe.
The emotional breakdowns, the fears, the bitterness of one or both parents in some cases greatly affects this noble cause of raising innocent kids who might not be even aware of the differences between their parents. Then comes in the endless questions by the kids about why daddy and mummy no longer live together! And you want to tell us that it is very easy to break up and co-parent?
This whole complex issue of custody sharing has its better share of problems. It requires an amazing sense of maturity, the grace of our Lord Jesus Christ, the love of God and candid dialogue to achieve it. Let's say one or both parents moved on and are married. This is a scenario that we would want to pretend is as easy as Abc.
But, just how many 'parents' will such a kid engulfed in this arrangement have? How would you explain to 3⅓ year old Jayden that there's this daddy whom we stay with, then there's his daddy who sees him every weekend? Pure confusion! An older child would understand. But an underage, an under 5?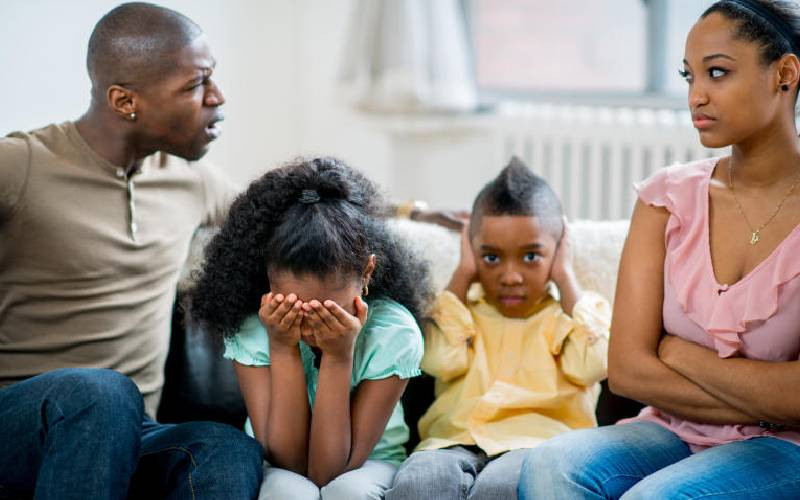 Thing two: there's this insecure partner who would never allow their significant other to communicate with their fellow parent in the name of co-parenting and putting their kids' interest first. Like, if I'm not parent enough, and if you still keep in touch with your ex, then why can't you two just marry each other for your kids' best interest? See? Children bond easily with the adults in their lives, especially those who live with them, and this might be a big threat in cases there is a new relationship or marriage.
The fear of your own child, own blood, blending and bonding well with another version of you, is freaking! Decision making comes in, and see, much as you're the bio parent, this other step parent might demand equal rights about your child because they're the ones living with them and taking care of them. Tricky. To both the present parent and the kid.
If we delve deeper and ask around, this arrangement has a lot of loopholes and unseen drama. Forget the edited scripts, shit is not as rosy and cosy as we read about in these streets. It is a tricky conversation that we don't want to have, without getting emotional and personal. But I find it a bit complex.
Actually very complex, to the kids. Stressing to the parents and can breed jealousy and insecurity to new loves. The anxiety and different parenting grounds might affect this kid's mental and emotional balance and this will definitely go on into their adulthood and be a big challenge how they perceive relationships in their future.
However, if it has to involve a whole lot of drama; hospital receipts, screenshots, endless push and pulls, court cases, village admins, chiefs and sub-chiefs, it's not worth it! if you need a timetable and timeline to be in your kid's life. Just spare the poor kid your theatrics and let whomever has the kid bring them up, in their 'best interest' till the child is old enough to make their own decisions.
Related Topics