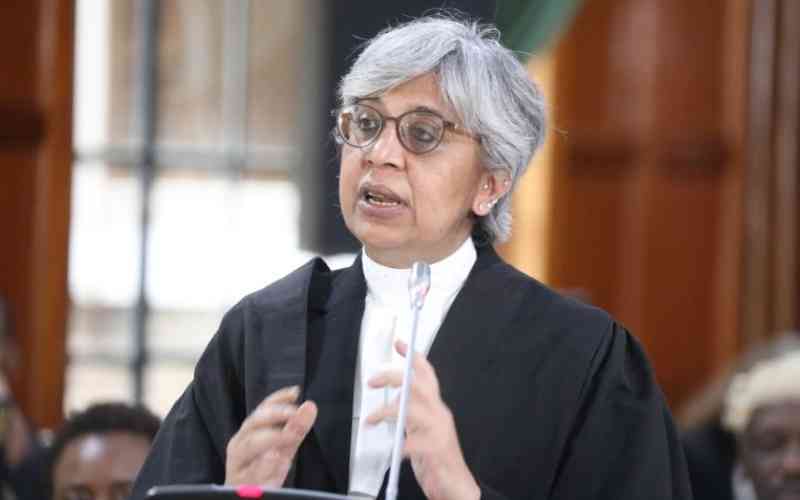 If tradition had had its way, senior counsel Zehrabanu Janmohamed would have been married at 17.
"I remember at the age of 17 I had my first marriage proposal. I know it sounds very odd, but I did," she said in an interview with Olivia Otieno, on Spice FM's Double O Direct.
"I had no clue who the man was, nobody even asked me, and all my dad told him was, 'Sorry, my daughter is going to study. No can do.'"
That resounding 'no' worked amazingly well for her. She has had many days in the sun - President Daniel Arap Moi also appointed her as the executor of his will, she was the first Muslim woman senior counsel in Kenya, the first woman chair of the Kenya Cricket Association and the Pan African Cricket Association. She is also a director in several companies.
When she was still new to the lawyering profession, she successfully represented a media house at the Court of Appeal when the media house was required to apologise or be barred from covering the proceedings of the Ouko Commission of Inquiry in Kisumu. She was the only female lawyer then.
A lot more people were introduced to Zehrabanu Janmohamed during the just concluded Supreme Court proceedings, where she was representing John Njoroge, a petitioner in the case challenging president William Ruto's win.
She was praised for her eloquence, intelligence and her riveting arguments. The court is a place she loves and usually scores.
"I have always enjoyed what I do, which is going to court. I think every day is a highlight. It is fun. Even today, 33 years later, I still love going to court. I know it is chaotic. People say I am mad but it is the highlight," says Janmohamed.
Not that she takes every case that comes her way. She outright declines some of them if they go against her principles.
"Especially in children's matters, where the father says he is going to pay school fees, and then he changes his mind. I will tell him, 'You and your file, leave my office,' because you cannot turn around and do that, or the mother for that matter," she says.
On the other hand, she also takes pro bono cases once in a while, considering it her good deed for the day.
When Janmohamed was starting as a lawyer, she would sometimes face challenges due to her gender, and she says that there is a generation of women who talk very loudly, and I am considered loud, herself being one of them, and it is because they felt we were not being heard back then.
"So you felt that you had to talk loudly to be heard. We have some times that you have gone to court and the judge will tell the male lawyer, 'Yes counsel' and he will tell you, and you are a lawyer as well, 'Yes young lady'," she said.
It has never fazed her, and today, as senior counsel, she enjoys one of the highest levels of recognition in the profession, is allowed to speak first by the judge and sits on the front bench.
Many lawyers harbour dreams of becoming judges, but the position is something that has never appealed to Janmohamed.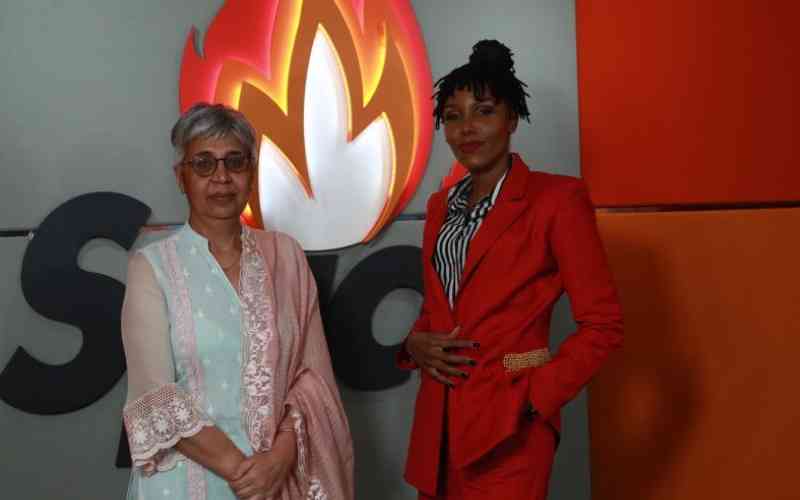 "I think being a judge is a calling and I love my freedom. I mean I travel, I can do cases that I want to deal with, whereas as a judge, you don't have that freedom of travelling. I can wake up one morning and the only thing I need to do is sort out my court diary and if I have a visa I am gone.
How did she end up here? Janmohamed, who is also known as Jackie, says that a lot of people have a misconception that she came from a rich family, which could not be further from the truth. She grew up in city council housing in South C estate. While her parents ensured that she and her only sibling, a sister, completed every step of their education, they were not well educated themselves.
"Mum reached standard 7 and dad reached Form Two and started working," says Janmohamed.
The name Jackie, which is not in any of her official documents, is a nickname she got in childhood.
"When I was born, Jacqueline Kennedy was very famous. So when I went to Mariakani Flats, which is where I grew up, and I was there for almost half my life, the neighbour started calling me Jacqueline," she said. The name later changed to Jackie and stuck.
She studied in Kenya before going to the United Kingdom (UK) to study Law, becoming a Barrister at Law, Lincoln Inn, before returning to Kenya where her career began. She joined the Archer and Wilcock law firm as a pupil in 1988, where the senior partner, Reg Samson, was her pupil master, and she has been at the same law firm since. She is now a partner there.
"I applied in 1986 when I had come for a holiday, got stuck here because England had bad weather, couldn't fly back out for a couple of months and I just applied. Then he told me, 'Come whenever you're ready.' So December '87, January '88 I started my pupillage there. I've never left," she says.
Samson loved cricket, which Janmohamed also does and is well known for.
It caused quite a media buzz when she was elected the chair of Cricket Kenya in 2012, becoming the first woman to head a national cricket body. When she was growing up, there was no cricket for girls or women.
"It was an all-male sport, and my dad and my cousins were all cricket buffs. So what does a three-year-old me do? Go to watch cricket every Sunday. We used to go with our picnic baskets and off we'd go along, That's how I got into cricket and never looked back from there," she says.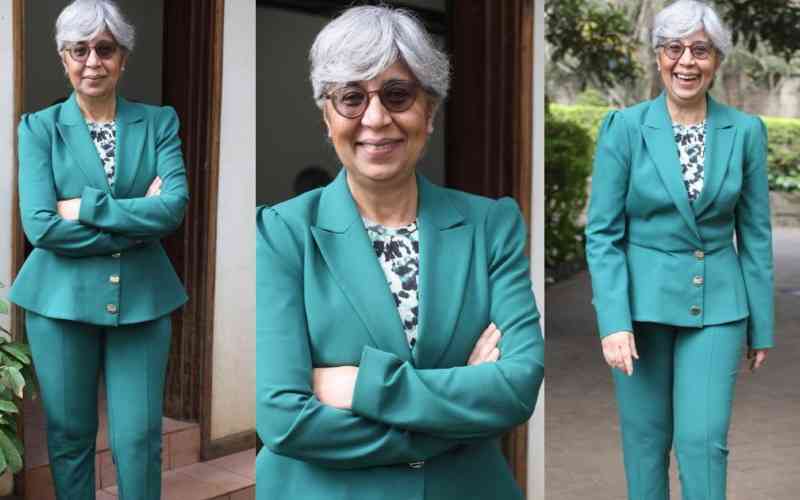 She met her husband, Mudassar Nazar, in 2002 through the sport. He was the coach of the Pakistan team when they came to play in Kenya, and four years later, they were married.
Janmohamed does a lot of charity work, something that came from her parents.
"I remember when we were young we used to go to Mathare Hospital because that was my dad's way of telling us that we were lucky with what we had. It was not a lot but it was what we had. We would go to Mathare and meet the people there, mum would cook food for them, we would take food, soda, whatever there was," she says.
"So we were taught charity, and we were always told that you must help others. That's where it all came from."
While she has no children herself out of choice, she pays school fees for a lot of girls outside Nairobi.
"There are girls who I have paid for who have been through university but they don't know me and I do not know them. I pay because if I don't pay for their school fees their parents will get them married off young instead," she says.
She says that while the problem is not that visible in Nairobi, it is a different story outside the city. "You see women there, they are working, everything is fine. Whereas when you go out of Nairobi and you see the girl child, she has to go to school, she has to come home, fetch the water, she's got to cook. Or by 13 you want the girl child married. And it's still happening, much as we do not want to accept it," she says.
Janmohamed believes that offering incentives and civic education can remedy the situation.
"Give an incentive to say, 'We will help your girl grow up.' Fees is always a problem when you have a choice over who you are going to take. You are going to say it is the boy because he is going to look after me, she is going to get married. And yet that is not always the case," she says.
Through education, the girls might avoid the fate that she, too, avoided when she was a young girl, and have a shot at a successful career as she has had.
"What we need to do is that education. Like you know when you have civic education for elections? We need civic education to say that this girl child is not a second-class citizen. There is so much that could be done, but it's going out there and speaking to them."
Related Topics