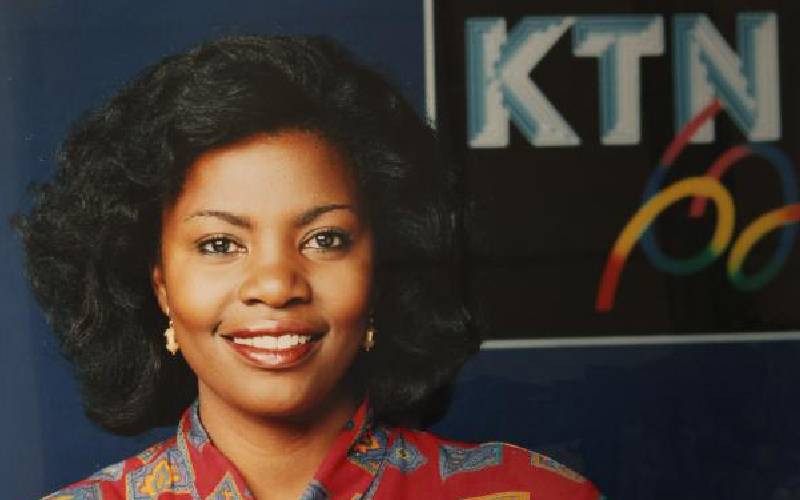 You're a news anchor. It's an essential service. If the world stops, you're the one who's going to tell people the world has stopped."
TV legend Catherine Kasavuli made that statement during an interview on KTN News. It is a testament to how seriously she took her job, bravely carrying on even in times of great challenges.
And Friday morning was darkened by the sad news of her death on Thursday night at Kenyatta National Hospital (KNH) after a battle with cervical cancer.
She had been admitted to the hospital in October 2022.
Kasavuli, 60, who was one of Kenya's first female news anchors and would go on to be a household name for decades, got her start in radio when she was barely 18 as a continuity announcer in 1980 at the Voice of Kenya (VoK), later renamed KBC.
Her uncle's ears had perked up when she was reading the Bible and praying, noting the melodious voice and eloquence that the country would soon come to love.
"He said I had a remarkable voice and that my expression, articulation and diction were also very good and urged me to try my luck at the Voice of Kenya where there was a vacancy. That's how I ended up going for an interview," Kasavuli had said.
It is hard to believe, given her powerful presence and her fame in Kenyan media today, but at first, she was so timid she wouldn't even sit in the office.
"I would sit at the office canteen or at the reception, afraid of sitting on someone's chair and crossing their path," she said.
Her decision to really pursue journalism as a career was cemented in 1982 when there was an attempted coup.
She had said her only child, Martin Kasavuli, was two days shy of his first birthday and she was still breastfeeding, when she was picked up in a Land Rover and had to go to work despite being uncomfortable.
"That's when I really began to appreciate broadcasting and I said, 'No, I think this is where I need to be," she said.
She decided to get professional, joining the Kenya Institute of Mass Communication after she had already worked for two years.
She first cut her professional teeth in TV when she joined KBC in 1985, also doing commercials at the same time.
Queen of the airwaves
KTN went on air in March 1990, becoming the first privately-owned television station in East and Central Africa and the first in the country to broadcast 24 hours a day.
Kasavuli was part of the pioneer team, having joined when the station was launched, and she became the first anchor to host a live broadcast at KTN, which before that used pre-recorded bulletins.
KTN is where Kasavuli made her bones, and with time, her magnetic screen presence, professionalism, beauty and eloquence became the talk of the country, making her wildly popular and a bonafide celebrity.
She also got to co-ordinate US president Barack Obama's visit to Kenya when he was still a senator.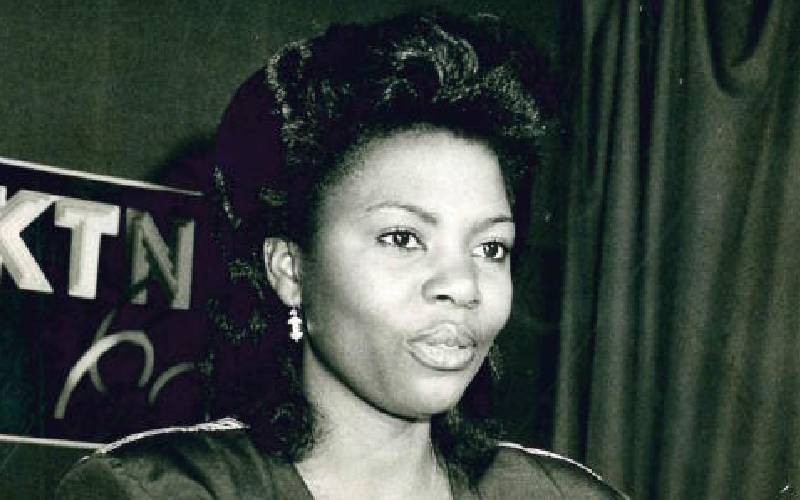 "I remember I was in charge of protocol then and also a senior news anchor and I was charged with the responsibility of coordinating his visit," she said.
"I had to work very closely with the deputy chair, the CEO and a few other people and the US Embassy. We actually had to close off Kenyatta Avenue for the visit by this wonderful gentleman. It was a remarkable moment for me."
In 2007, Kasavuli then joined Royal Media Services as a news anchor and corporate affairs manager.
Recognised as one of Kenya's legends, makers of history and national treasures, Kasavuli was one of the few TV anchors to be given the Order of the Grand Warrior (OGW) Award by President Mwai Kibaki in 2008.
She then founded the independent Kasavuli Media Group, a parent company of five subsidiaries, in 2015, leaving the TV screen for seven years.
Her career came full circle in 2021 when she went back to where it all began, KBC, much to the delight of Kenyans who had missed seeing her on their screens.
She was anchoring the Legends Edition bulletin on Saturdays.
She received the Lifetime Achievement Award at the Media Council of Kenya awards in 2022.
Kasavuli lived life with relish. During the grand celebration of her 50th birthday in 2012, she said, "being 50 is so good. It's really really wonderful.
"Many people feel that they have hit a moment where they think it is a crisis moment. It is not. If anything, if they look very very closely, a lot of good things begin to happen in their lives at the time they get to 50."
She discovered, nurtured and inspired many journalists and also taught at the Standard Group Academy, whose alumni have gone on to become successful media practitioners.
Sickness and death
The news of her battle with cervical cancer came as a shock to Kenyans, who donated blood when the appeal was made by her family and friends in November.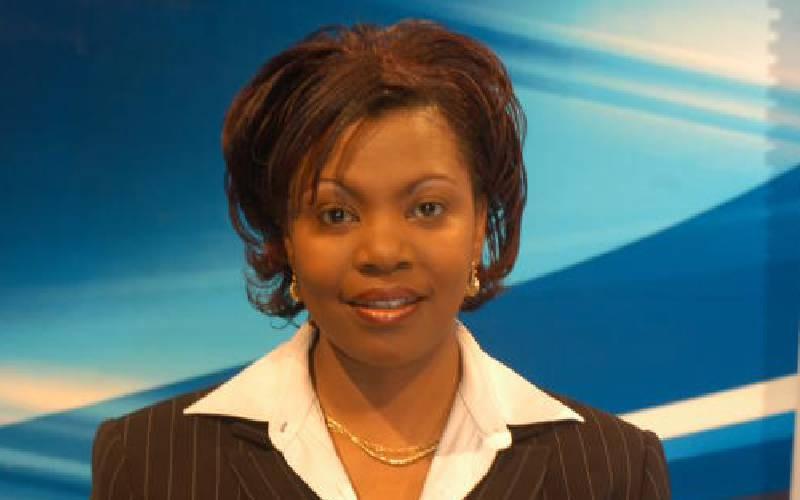 Many prominent members of society visited her in the hospital. She maintained hope throughout, and while she acknowledged how tough it was, she posted on Instagram that "I'm learning that you can't beat this monster if you let it control how you feel and your hope to see a better tomorrow; your strength and hope in the Lord is what will keep you stronger."
She also advised women to keep getting screened for the disease.
When the news of her passing became public, messages of condolences poured in, from President William Ruto and his deputy Rigathi Gachagua and National Assembly speaker Moses Wetang'ula to former Prime Minister Raila Odinga and ANC leader Musalia Mudavadi, alongside thousands of Kenyans.
Former news anchor and Samburu West MP Naisula Lesuuda said she grew up admiring Kasavuli's prowess, beauty and skills when reading news.
"Used to imitate you and later followed the same career path. You were indeed a great trailblazer. Rest in Peace. Catherine Kasavuli and sincere condolences to the family, friends and relatives," Leesuda tweeted.
Her nephew, Allan Kasavuli, told The Standard they were close as a family. Kasavuli referred to her son Martin, who has also worked in the media, as her best friend, remembering in an interview with KTN how at one point as an unmarried parent she had to take him to the radio station with her.
Allan says his aunt was very kind and was a role model to him. "She meant quite a lot to me," Allan said.
That sentiment was echoed by many who met her, like TV anchor James Smart, who described her as unbelievably pleasant, humble and warm. "She said to me when I joined TV to 'always choose to be humble because I have been invited into people's homes.' Her huge star can't be dimmed and her place in Kenya's history is secured," James tweeted.
Related Topics