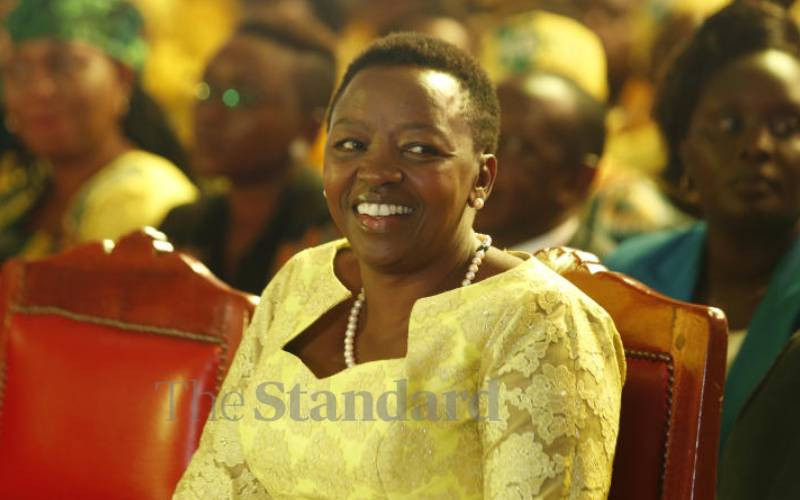 Rachel Ruto's closest and dearest also described her as a brave woman. The country's next first lady has stood firm by the side of President-elect William Ruto who has faced his share of troubles not least being his run-in with the International Criminal Court at The Hague.
Rachel's family know her to be a prayer warrior who has played a defining role in the success they enjoy 30 years after they got married.
Rachel, who has made prayer and fasting her lifestyle, takes over at State House from Margaret Kenyatta who is retiring alongside President Uhuru Kenyatta after serving two five-year terms.
"She has always been a committed Christian. Rachel is brilliant. She was tough and a no-nonsense person," said her elder sister Lydia Kimetto Musee. "She was always in church when not in school."
Rachel is the fifth-born child, and her family says they never imagined she would grow up to be at the heart of the country's seat of power.
She was born 53 years ago in Likuyani, Kakamega County, before her family moved to Uasin Gishu County where her path crossed with Ruto's. Her kin say she is a selfless person who gave up her teaching career to support her husband as he pursued politics.
On Monday, when the Supreme Court upheld Ruto's win, Rachel said: "Congratulations, Bill my love. God has done it. I am proud of you! May he give you the grace and wisdom to lead Kenya into greatness! You were born and destined for this!"
The love between Ruto and Rachel was brewed in Kamagut village. Lydia played a big role because her little sister was 'difficult, almost unapproachable'.
Their father, Samuel Kimetto, had bought land in Likuyani in 1966 after many years of living and working on a white settler's farm in Kabenes. In 1985, the family relocated to Sugoi where Ruto was born and lived. Sugoi is less than five kilometres from Kamagut.
Lydia got married in 1981. After relocating, her husband, Ezra Kiplagat Musee befriended Ruto after they met several times at the nearby Kapkong African Inland Church.
Rachel had just finished school at Butere Girls and when she visited Lydia, she would accompany her and Ezra to church, which Ruto also attended without fail.
"Rachel was not a girl anyone would just approach. She was tough and never entertained nonsense," said Lydia.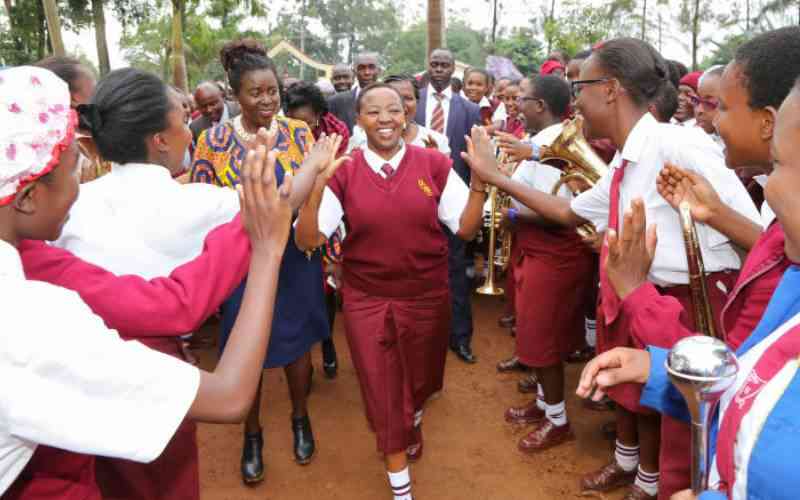 She added: "Ruto spotted her in the church. And as any other young man who was in love, he wanted to know her more. He wanted to be friends with my little sister.
"I decided to help him and played the role of intermediary. I promised Ruto that I would help him get close to her. I had known Ruto as God-fearing and actively involved in youth activities in the church. Rachel was exactly the same. I thought they would make a great couple.
"I didn't know Ruto would actually win my sister's heart, knowing the kind of person she was, but he did. He was too convincing. He'd promised to do his best."
Lydia said Rachel listened to her because she had been a mother-figure to her and the other siblings. She took care of them for many years when their mother was ill. Their mother died 20 years ago.
Rachel and Ruto continued with their relationship when they went to university-Ruto at the University of Nairobi and Rachel to Kenyatta University.
They later got engaged, Ruto paid bride price and they held a colourful church wedding. "The traditional bride price ceremony and the wedding happened in a span of seven days. That was a first," said Lydia.
The sister said that Rachel's most difficult moment came when Ruto was named one of the ICC suspects after the 2007/08 post-election violence.
"Rachel often called all her siblings and asked us to pray for her husband and President Kenyatta as they battled their case in The Hague," said Lydia.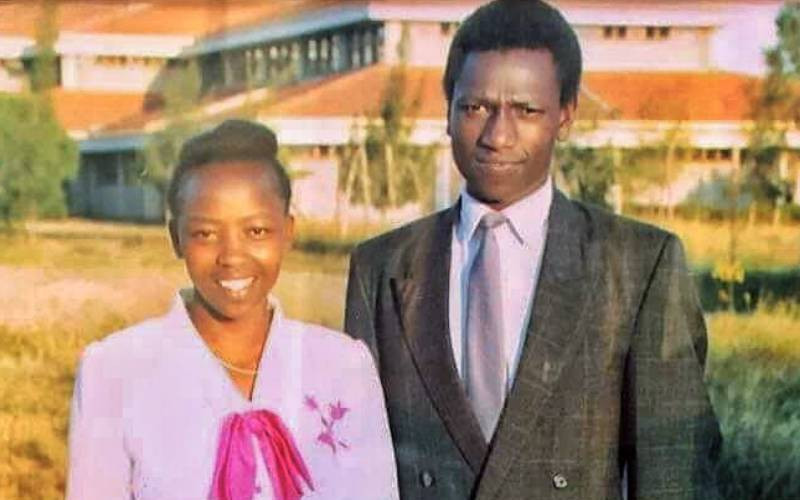 When Ruto appeared to have been sidelined in government following the handshake between President Kenyatta and ODM leader Raila Odinga, Rachel was concerned, Lydia said.
Mr Kimetto, who is 87, lives with his second wife, Magdalene Rugut, near Uganda Road in Sugoi. He keeps himself busy by farming on his 40 acres. Rachel, he said, never missed Sunday School.
"She loved education. Those days, girls would be married at young ages but Rachel chose to pursue education. After her education at Butere Girls, she came and told me she would be joining university. I didn't know what university meant," Mr Kimetto said.
After her graduation, having earned a degree in Education, Rachael was posted to a school in Marakwet.
"I raised and educated my children by hawking maize and transporting farm produce from Soi to Eldoret using a bicycle," said Kimetto, adding that he married Magdalene three years after his first wife passed away.
"I am slightly younger than Rachel but that has never been an issue. We accepted each other and we have been family," Magdalene said. "During our wedding in October 2005, it was Rachel who drove the bride's car as her father waited at the church to receive me."
Related Topics