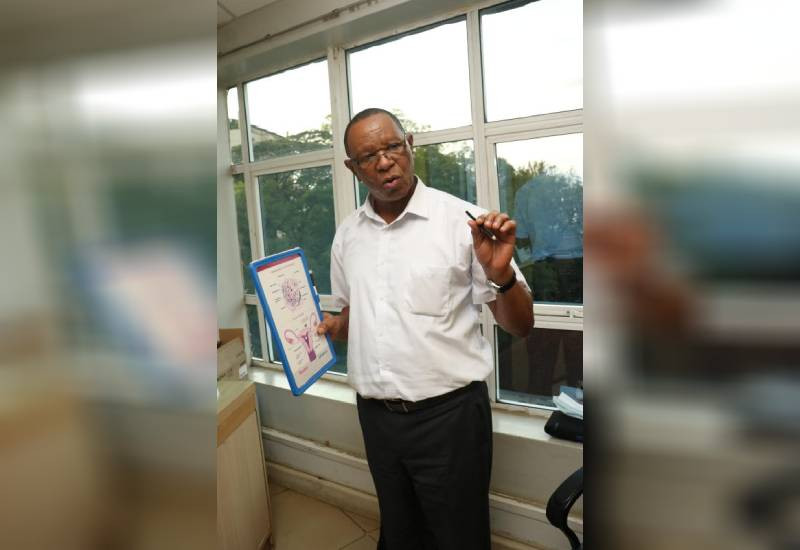 Growing up in Taita Taveta County, Dr Cromwell Mwakirungu was passionate about the medical world. He had a curious mind and a big heart to save lives. For him, being a doctor is more of a calling than a career.
He had seen the suffering of the people, especially pregnant women from his county who sought medical services.
He remembers an incident when a woman with eclampsia died after childbirth. The incident never left his mind despite being a young boy then. It was heartbreaking.
This propelled him to enrol for a Bachelor's Degree in Medicine and a Bachelor's Degree in Surgery at The University of Nairobi.
He went on to work in different hospitals in the country as an obstetrician gynaecologist; helping others bring forth life.
"Nothing breaks your heart like losing a mother or child during birth. It is emotional and leaves you feeling empty. Luckily, I have not had many cases and I thank God," says Dr Mwakirungu.
As a gynaecologist, he realised many women suffered low self-esteem since they were not happy with the way their bodies looked and felt after childbirth.
"Pregnancy, childbirth, and breastfeeding can all have dramatic effects on your body, and it takes time for everything to return to its normal state. For most women, getting back in shape after childbirth is a daunting task," he says.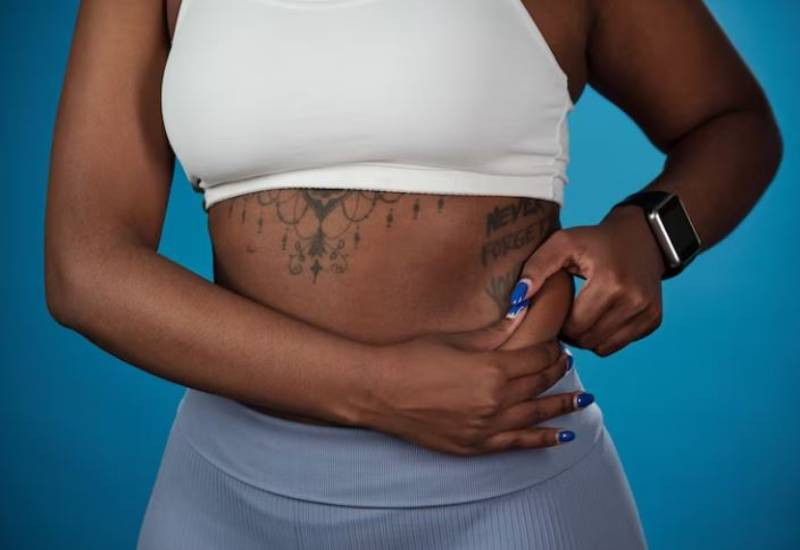 "One may have curves in places that they never used to have, and stretch marks have probably made an appearance. Some may lack the sexual drive since they feel their intimate areas have been interfered with and are ashamed," he says.
This is what pushed him into becoming a cosmetic gynaecologist after undertaking training in Delhi for three months in 2020.
It is a relatively new branch of medicine in the country, but he was determined to help women restore their confidence after birth.
"Cosmetic gynaecology, which is known as Intimate Aesthetic Surgery, and also as Female Cosmetic Genital Surgery, is a gynaecology sub-speciality," he says.
"Mommy makeovers are procedures, surgical or non-surgical, performed on the mother following delivery to restore the shape and appearance of the body as much as possible to resemble her appearance before delivery.
"These start six months after delivery or any time the lady is sure she has stopped breastfeeding or for those who have already hit the gym and feel they need assistance to achieve their desired body shapes or desired appearance of the intimate areas," he said.
Dr Mwakirungu says before undertaking any surgery, he takes clients through counselling to ensure that they understand what the surgery entails.
He says that mothers who want to correct defects sustained at delivery or other injuries to tighten the sphincters should undergo perineoplasty.
"This procedure helps to reduce annoying occurrences such as the inability to control the passage of wind, which can be quite embarrassing," he says.
For stretch marks management, Dr Mwakirungu says he mostly does micro-needling procedures, which are done in different sessions.
"Microneedling is a skin treatment that involves creating micro-trauma to the skin to trigger its regeneration processes, causing the skin to improve in texture. We use a derma pen or a derma roller with thin needles to create punctures of varying depths. When the skin is punctured, a microchannel is created.
"The body engages the regeneration process to patch up the micro-injury, but the microchannel has an additional function – it makes a path for special serums which can now penetrate the skin directly," he says.
With growing demand, Dr Mwakirungu hopes that cosmetic gynaecology will flourish and more doctors can receive training since "there is a high demand for women who desire to get their groove back."
Related Topics