Home
/
Girl Talk
Indoor date night ideas you must try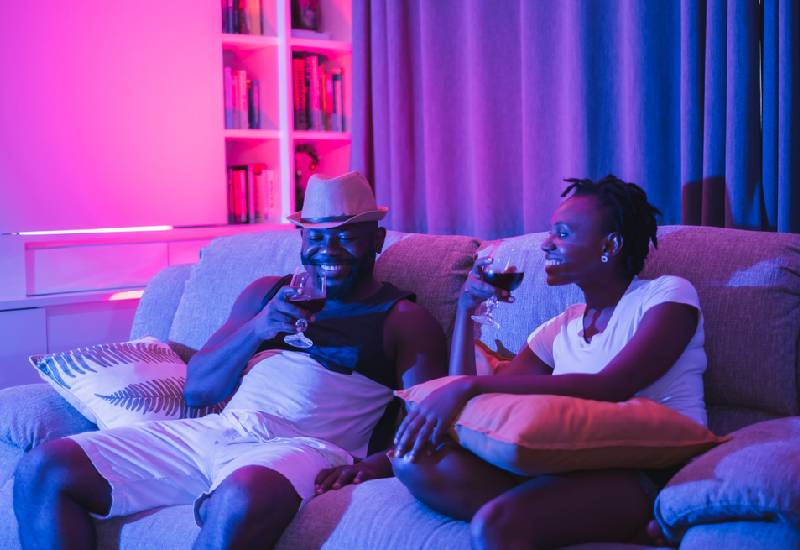 With the curfews and lockdowns imposed due to the pandemic, date nights have received a major blow considering we still have to work, pick the kids and beat the rush hour traffic to get home in good time.
Before you know it, you're dozing on the couch.
You are both simply so tired with your busy schedules and lives you honestly could not be bothered with dinner away from home.
And what more could you ask for other than a quiet night when the kids are at their grandparents relaxing over a nice movie and a glass of wine?
Good news is, not only is it much cheaper to have date nights at home but it's super cozy, relaxed and so much fun considering you can decide to completely let loose and go wild.
To keep the spark alive and continue reconnecting on a much deeper level here are some great indoor date ideas worth exploring.
1.Order your favorite takeout
A night where you don't have to bother with cooking and cleaning up should get your attention already. I mean, the only hassle you have to go through is deciding what you will eat, place an order and wait.
You can choose to surprise your partner with their favorite meal from their fav restaurant or decide to try out something new altogether.
2.Take a virtual tour
We are living in very interesting times but that doesn't mean we have to completely stop what we used to do. Simply because you cannot travel for whatever reason does not mean you cannot enjoy a virtual trip to a spot you have been wanting to go.
Set everything up, grab some wine and pick a location you want to explore together.
Although you may not be able to get some souvenirs, you can always surprise each other later with something special from that part of the world you traveled to virtually.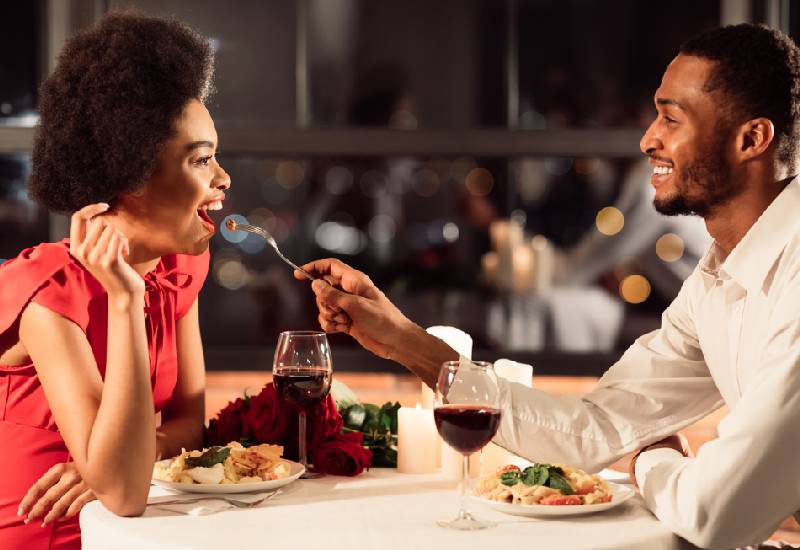 3.Dance
Can you recall the last time you danced together? I doubt it. If you don't fancy going out then consider bringing the club to you.
Create a romantic Playlist, dress the part if you want to recreate a special moment or dim the lights and get in your comfortable night wear you can easily take off when things get too steamy.
4.Play together
Challenge each other to a game you both enjoy and watch your inner child come out to play. Bring out the boardgames, video games and cards.
Line up a list of activities with drinks to go together. Healthy competition comes with lots of laughter, fun and learning. This has actually been shown to bring couples closer.
5.Have a spa date
Spa treatments can get expensive so why not bring it home? Buy some essential oils, bath bombs and some candles then set the mood by dimming all the lights.
Take a nice bubble bath together as you sip some wine, apply face masks on each other, then after that hot session apply oils on each other's dry bodies and let the massages begin.
Be warned, this can become addictive and you'll probably get the best sleep you have gotten in a long time.
6.Read
When you get to a comfortable stage of your dating life or marriage, sometimes all you need when spending time together is sitting next to each other and read your favorite books.
The silence, heavy rain in the background and a hot cup of cocoa are all you need to enjoy your night at home.
Related Topics