Home
/
Girl Talk
How do I quit worrying about my body image?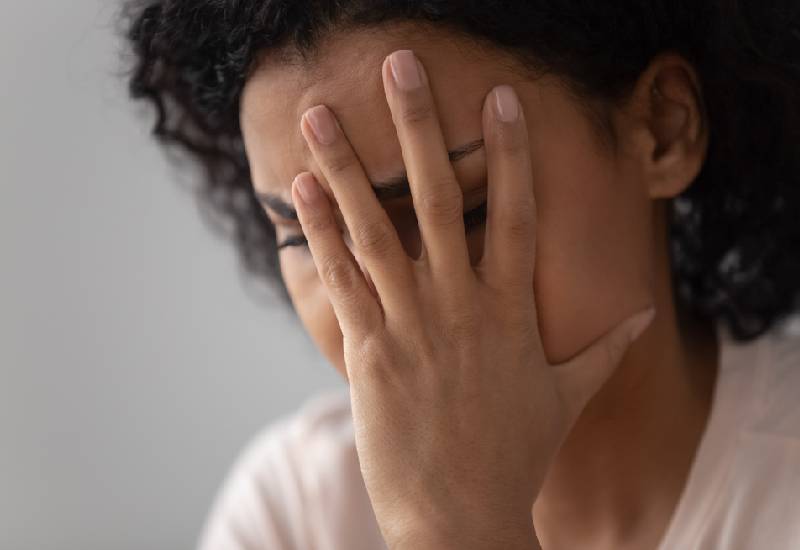 Hi Chris,
My friends always tell me that I look fine, but I can't stop myself being ridiculously preoccupied with my appearance.
I'm always worrying about my shape, weight, you name it.
I'm a total sucker for the latest new diet and exercise fads. None of which ever work, of course. And I can obsess for ages over my makeup and clothes whenever I'm about to leave the house.
Is there some way I can turn down all these anxieties?
Body Anxieties
——
Hi Body Anxieties!
You're far from alone in worrying about your appearance. Because we're continually bombarded with images of 'perfect' faces and figures, making them seem normal and attainable.
Which they're not, because the currently fashionable face, shape and weight for women probably represents under one per cent of the female population.
How we see ourselves is also not a reality but a mental image which changes from moment to moment.
Which is why you can feel fatter after eating a slice of cake, when actually you don't look any different. Understanding this is an important first step in becoming more self-assured.
Build that new mind-set by remembering your achievements and the positive ways other people interact with you: their smiles, courtesy and friendliness.
Think about people you love even though they don't look perfect. Glamorous people who behave badly. People who're achievers despite their imperfections. Things you like about yourself other than your appearance. And aspects of your body that you do like.
Think about where your beliefs about beauty come from. Become media savvy, because pictures of models are highly enhanced.
Appreciate different types of beauty, such as the way someone moves, caring eyes, skilled hands, a kind voice, a loving heart.
Ask yourself who your role models are in life. Do you look up to them because they're pretty, or for who they are on the inside?
When you catch yourself putting your looks down, change the thought into something positive. Do you have a nice smile? Pretty hands? Resist negative talk with friends: 'I look really awful in this.' Avoid people who're critical of you or your body, and surround yourself with people who're positive, inspiring, strong and confident.
Wear clothes that make you feel attractive, eat right, and do the kind of exercise that increases your confidence, like dance, self-defense classes and sex with your partner.
Look for opportunities to offer small acts of kindness. You'll feel better about yourself and people will want to be around you more.
Discover more of your natural gifts and abilities. Because deep down, people don't really care what shape your body is in. They just appreciate the gifts you share.
All the best,
Chris
Related Topics