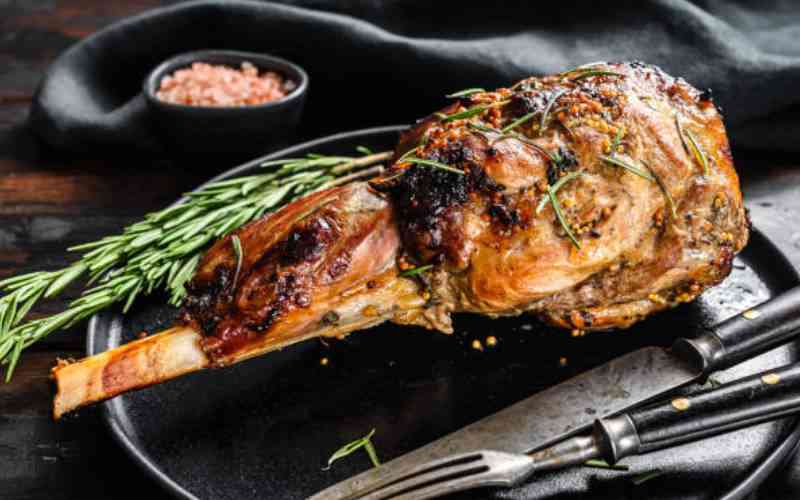 Nyama choma is a popular dish in Kenya and is frequently served in eateries, but what if you could make it at home? I've got a quick recipe for you.
Ingredients:
- 2-3 pounds of goat meat
- 1 tablespoon of salt
- 1 tablespoon of black pepper
- 1 tablespoon of paprika
- 1 tablespoon of cumin
- 1 tablespoon of coriander
- 1 tablespoon of garlic powder
- 1 tablespoon of onion powder
- Juice of 2 lemons
- 1/4 cup of vegetable oil or melted butter
Instructions:
Preheat your oven to 350°F. Clean the goat meat and pat it dry.
In a small bowl, mix together the salt, black pepper, paprika, cumin, coriander, garlic powder, and onion powder.
Rub the spice mixture all over the goat meat, making sure to coat it evenly. Squeeze the lemon juice over the goat meat and let it marinate for at least 30 minutes.
Heat the oil or melted butter in a large, oven-safe skillet over medium-high heat. Add the goat meat to the skillet and sear it on all sides until browned.
Transfer the skillet to the preheated oven and roast the goat meat for about 1 hour, or until the internal temperature reaches 145°F.
Remove the skillet from the oven and let the goat meat rest for 10-15 minutes before slicing and serving.
Serve the roasted goat with your favourite sides, such as ugali, sukuma wiki, or kachumbari. Enjoy!
Related Topics