Home
/
Fashion Tips
#FashionTips: How to style the harness belt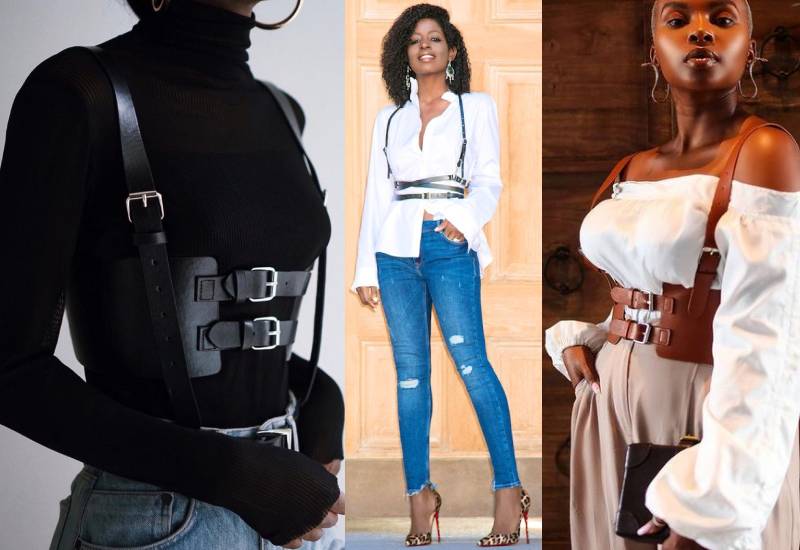 If you scavenge the internet a lot then you have probably come across at least one or two people dressed in a harness belt.
These belts look like suspenders only they come in a leather material and they snatch your waist perfectly.
Harness belts may not be a new trend but it is sure shaking the fashion scene and we are loving every second of it. If you are wondering what this belt looks like, here are some tips on how you can style a harness belt and slay the day: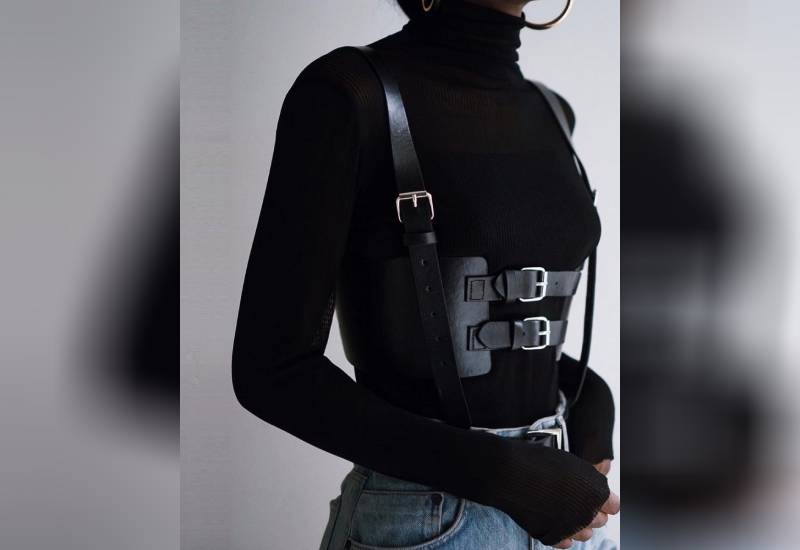 Are you tired of your turtlenecks looking plain and uninspired? Well these belts have your back, they will snatch your waist while keeping your outfit looking trendy and chic.
The best part about these belts is that you can put them on with both official and casual clothes.
So it doesn't matter whether you are going to the office or a weekend out with friends, you can still slay anyway.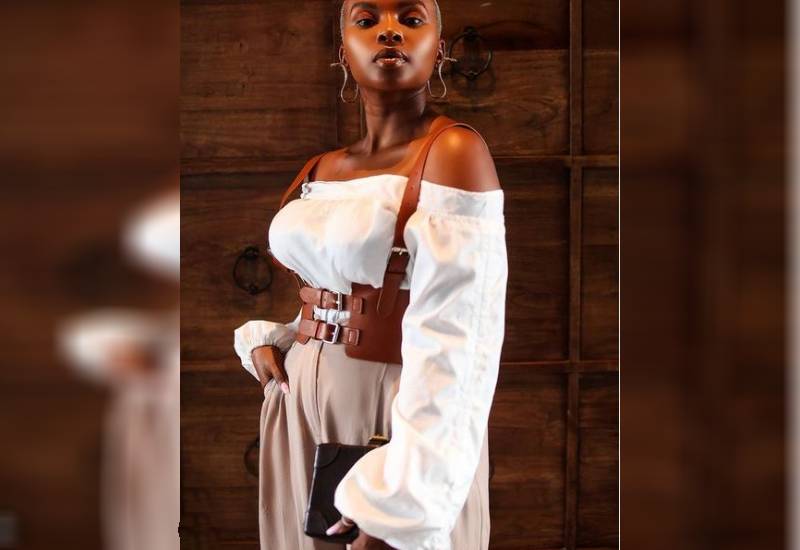 Off shoulders for the win
Yes, finally you can put on your off shoulder peacefully and add a little twist to your ensemble.
If you didn't know, the harness belts come in brown and black so if you love neutral colours, the brown should do the trick for you and if you love all the other colours on the colour wheel then a black one will do the magic for you as well.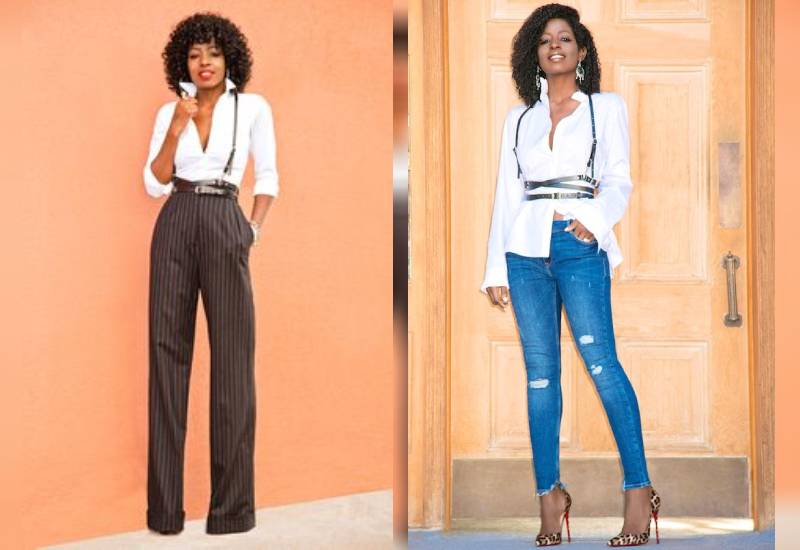 If you don't own at least one white official shirt then you need to get one ASAP. White shirts are perfect for all events and will match all bottom pieces you pair them with.
And now you can add the harness belt while you pair your outfits and watch the magic happen.
White shirts are generally classy and adding this sophisticated accessory will only elevate your outfit.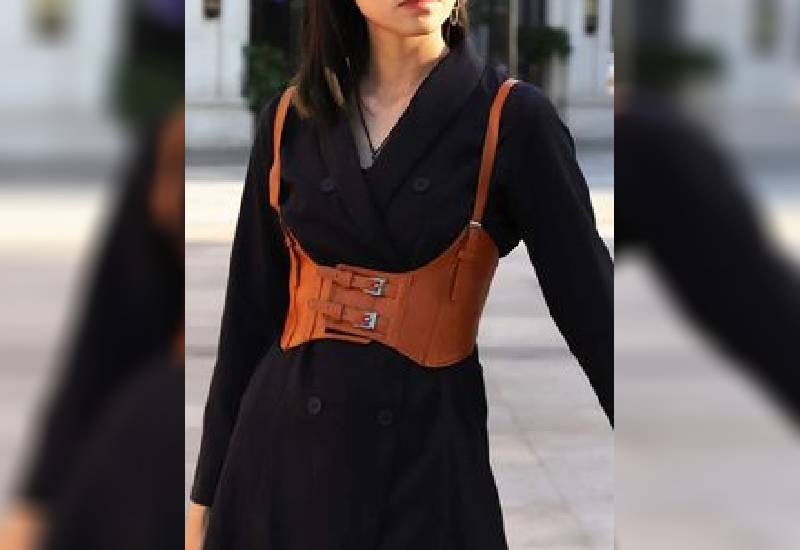 You are probably still putting on your blazer the old fashioned way with some jeans and probably a t-shirt but hello times have changed and blazers are no longer what they used to be.
Currently blazers are winning and most people are styling them as tops and if you haven't added an accessory over your blazer yet? You haven't lived.
Try putting the harness belt over your blazer and watch your outfit transform into a trendy look within seconds.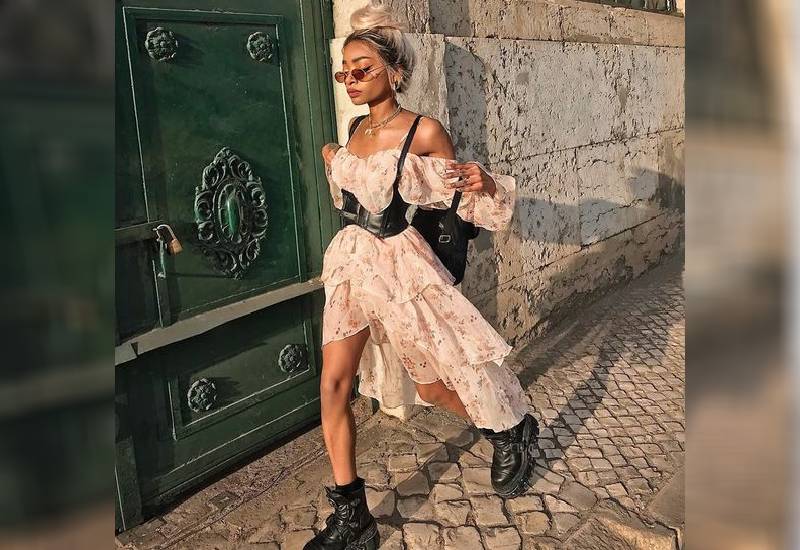 For some reason you just have to try your harness belt with a dress. Most dresses are frumpy and lack basic inspiration but with this belt your outfit is about to go to a whole new level.
Since the belt is meant to fit your waist, it will balance your dress and give you the hour glass shape and keep everything else dolled up.
If you haven't added this harness belt to your closet, what are you waiting for?
Related Topics