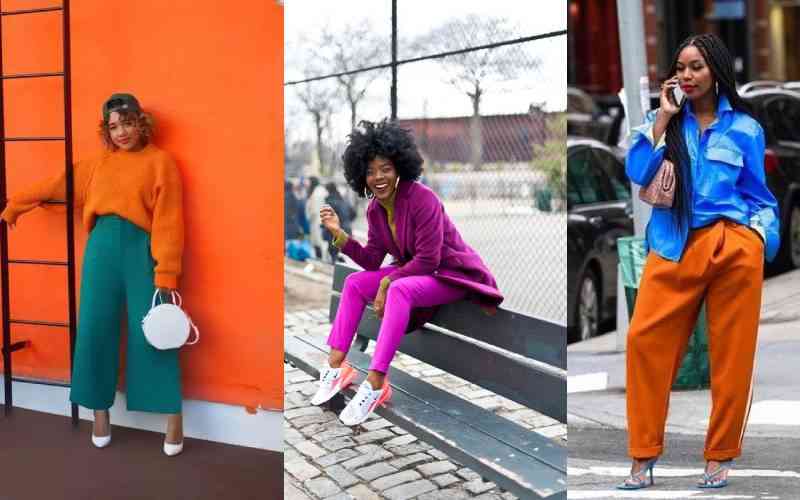 Do you want to look expensive yet you are on a budget? Then maybe you should reconsider what you buy. Although classy pieces are mainly associated with price and brand, the colours you go for also play a key role in elevating your outfit.
Like pastel tones that are soft and feminine, jewel-tones may not be as feminine but they sure know how to elevate your whole look.
Jewel-tones are colours like amethyst purple, emerald green, citrine yellow and ruby red. Here is why you need at least one of these colours in your closet:
Event ready
Are you having an important dinner, meeting or family function and you have nothing to wear? These colours will have you covered.
They are rich and will compliment perfectly with your choice of jewelry. The best part is that you don't have to mix and match or pair them with other pieces. One long dress is enough to keep heads turning and lift your spirit.
Unique pieces
It is not every day that you are likely to meet a ruby red blouse or amethyst purple trouser when shopping, in most cases they have to be custom-made.
So if you make your own clothes in these colours you will not only stand out but are likely to have unique pieces as well.
We all know how frustrating it can be to put on the same clothes with everyone else.
Easy to colour block
It is said the easiest way to express yourself is through colour and what better way to do it than in rich colours?
They may be rare but they make the best pairing pieces when it comes to colour blocking and will act as the base of your whole outfit.
Make a statement
Other than being elegant and event ready, jewel tone colours will always make a statement when properly paired of course.
You may not know how to pair basic colours to keep things stylish but with these tones you don't have to break a sweat. The colours will do all the work for you and keep things fresh and stylish.
Bonus tip: Jewel-tones match with all skin tones and will undoubtedly brighten your day. So, why not try these colours and slay away?
Related Topics