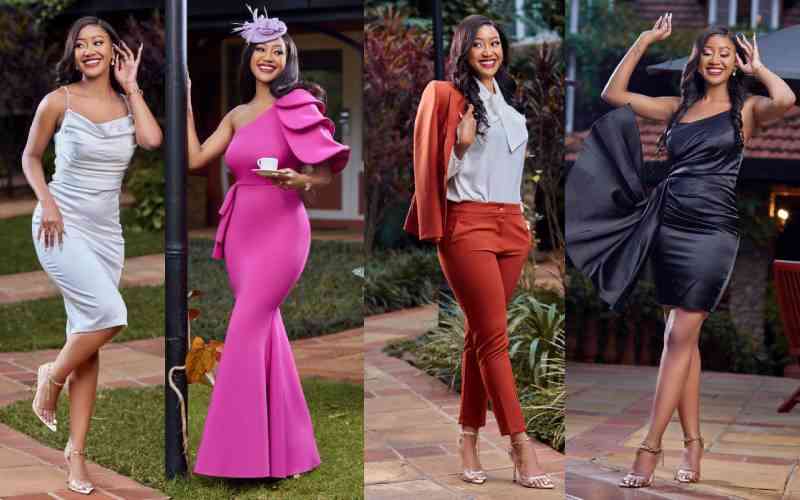 Aisha Ochwada's minimalist style is as exciting as it is simple. The model and content creator may not be into the hype of over-the-top ensembles, but expect nothing less than a parade of chic outfits perfect for any occasion, really.
WHAT IS YOUR DEFINITION OF BEING WELL PUT TOGETHER?
Proper grooming. No matter one's style I believe we can be well put together if we observe this as well as proper hygiene.
HOW IMPORTANT IS STYLE FOR YOU AS A CONTENT CREATOR?
Quite important actually. It's an artistic expression some may deem as mundane, but we all have a specific way of piecing a complete outfit together. Mine may inspire others as people before me and even now have inspired me to curate the art that is an "outfit of the day" no matter how simple.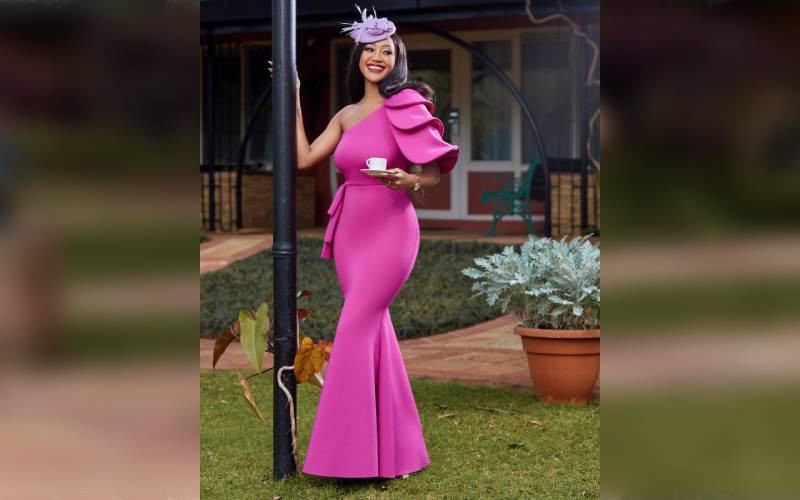 WHAT IS STYLE TO AISHA?
Style is also a form of communication in my eyes. What we wear says certain things about us too. So my style is part of how I communicate who Aisha is to the world, and to myself as well.
HOW LONG HAVE YOU BEEN NAVIGATING THE INSTAGRAM CONTENT MONSTER?
I downloaded Instagram back in 2013 if I'm not wrong, but I only started actively creating content in 2016/7 when I met a friend and photographer called @rayme_sagini.
It's a funny story actually, he was into photography but nobody in the squad at the time was willing to go in front of the camera as he practised his craft. I offered and the rest is history. We would create content on most weekends because of university which was super fun.
WHAT IS YOUR CRITERIA FOR WHAT GETS UPLOADED AND WHAT DOESN'T?
I have very many photos I'm yet to upload. I try to have a theme as I go so that's one of the factors I consider. I can tell a photo is 'fire' but if it doesn't fit with the current colour pallet it will have to be put on hold until its time to shine arrives. I also consider my good side.
DO YOU ALWAYS DRESS UP WHEN YOU STEP OUT?
Oh my, I get this question a lot and the truth of the matter is that I dress down on most days. When I'm out of the house and not creating content or at an event, I'm probably running errands or visiting a friend and I just love being comfortable when I'm on these missions.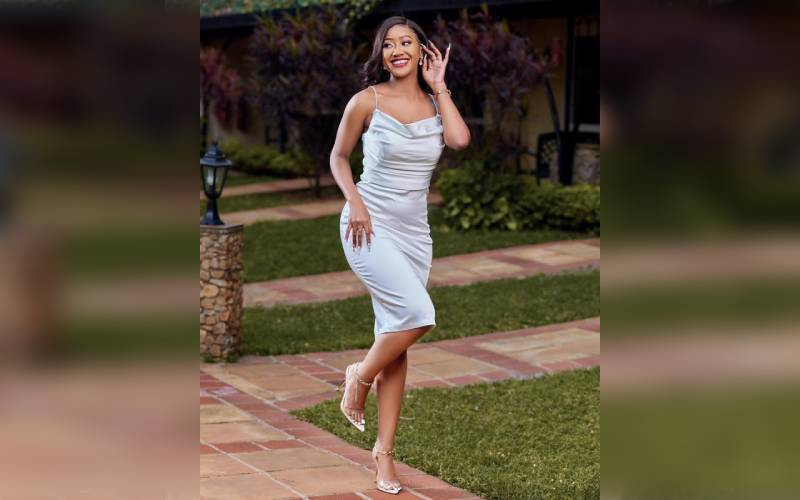 SPILL THE TEA ON YOUR DRESS-DOWN DAYS…
I'm usually in athleisure so anything from sweatpants to a workout two-piece and sneakers. Converse is a staple for me but my slides make an appearance here and there.
HOW OFTEN DO YOU SHOP?
I rarely go shopping. These days I only buy a piece out of necessity in case I need a new pair of jeans or boots for the cold and rainy season. My mother, sister and I are more or less the same sizes so I have a whole lot to choose from (even if they don't approve). Despite the fact that I say I have nothing to wear, I never lack anything to wear.
DO YOU COLLABORATE WITH BRANDS WHO GIVE YOU CLOTHES FOR FREE OR DO YOU BUY YOUR OWN CLOTHES?
Most of my outfits are my own and from my thrift boutique. I have had a few collaborations with local designers and love that the whole idea of making in Kenya fits. Their creativity and passion are amazing. I love collaborating with other fashion enthusiasts and I'm sure I'll do even more in the future.
DO YOU SUFFER FROM BODY INSECURITY?
Yes, I do actually. I get my photographs taken a lot and I see them on the various platforms they go on. Any time I see one, I can't help but scrutinise myself sometimes. I would say I get insecure about my forehead sometimes. My smile as well because I don't have that Colgate smile dentition. I've also shed off some weight recently so I would say my general body figure as well.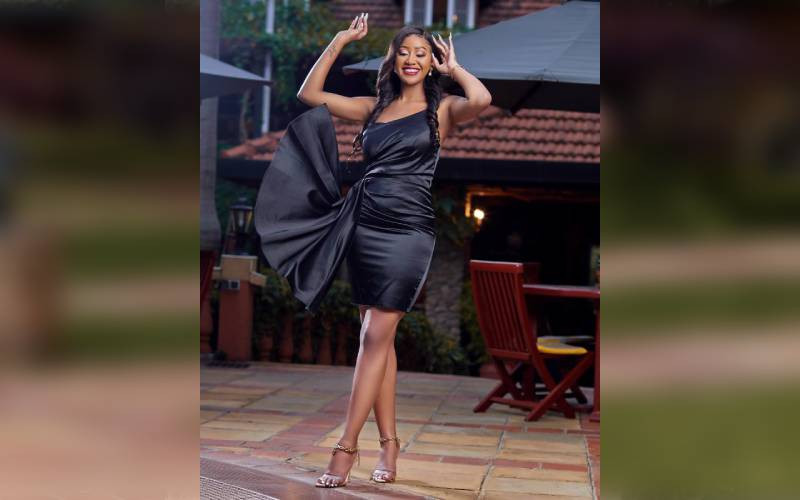 HOW DO YOU KEEP YOUR ENGAGEMENT ON INSTAGRAM UP?
I try to post once a day because my profile acts as a bridge and connection to my audience as well as a portfolio of sorts. My stories also never lack. There is always a part of my day I feel like sharing with people whether it's a good laugh, a lesson I've learnt or your regular meme. That keeps my engagement up as well.
THE QUESTION OF HOW KENYAN CONTENT CREATORS 'SECURE THE BAG' ALWAYS COMES UP. HOW DO YOU DO IT?
Hapa ni God for real. I'm really grateful for the platform I've been able to build over the years and for everyone that has been part and parcel of this process. Securing the bag comes in different forms from voiceovers to partnerships to commercial modelling gigs.
SHARE A STYLE NUGGET KENYAN WOMEN WOULD FIND HELPFUL…..
Be confident to wear what makes you feel great and empowered in your own essence mama. Whether that's Air Force one's or five-inch heels, whether it's a suit or a really cute dress. Don't let anyone define this aspect of yourself but you.
Related Topics