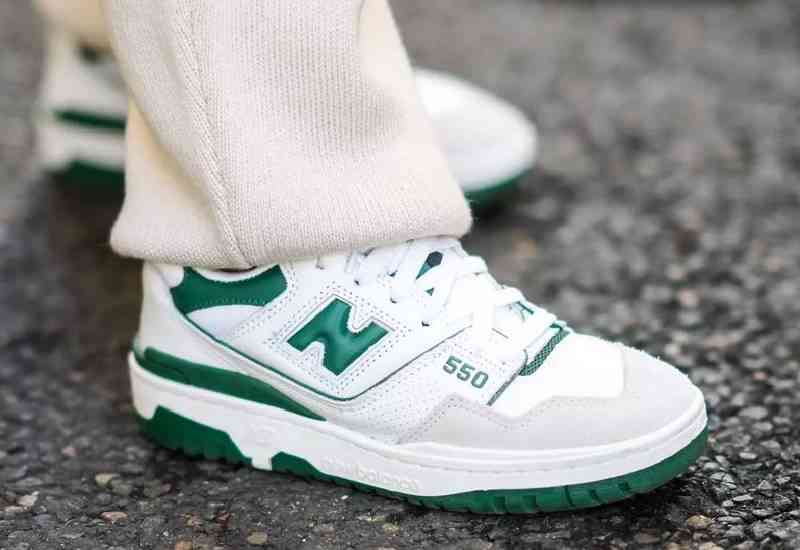 As we reminisce the past few months of 2022, it is hard to believe that soon we shall be sending season's greetings to our loved ones. How did time fly by so fast!?
It seems like time is racing with everything going on in the world right now but, we can always spare a minute to appreciate fashion.
This year's style personality has been quite interesting. We're slowly being more expressive with what we choose to wear and right now it's all about making what you're wearing work, even if it's a tattered coat.
Besides the crazy clothes and hair trends, a main center of attention has been footwear. There is definitely a low-key revolution happening in the world of heels, sneakers and everything in between, and you definitely don't want to be left behind.
Below is the list of five trending shoes that you should already have in your collection.
Retro sneakers
2022 is probably related to the 90's era because there has been so many comebacks. The platform heels, chunky boots and 90's hair accessories like scrunchies and butterfly clips (love those!) have been revived, and still going strong.
When it comes to sneakers, the top brands we are kicking it with include New Balance and Reebok. Their cult following is due to their wide selection of classic collections, colors and cool designs with a very timeless vibe to them.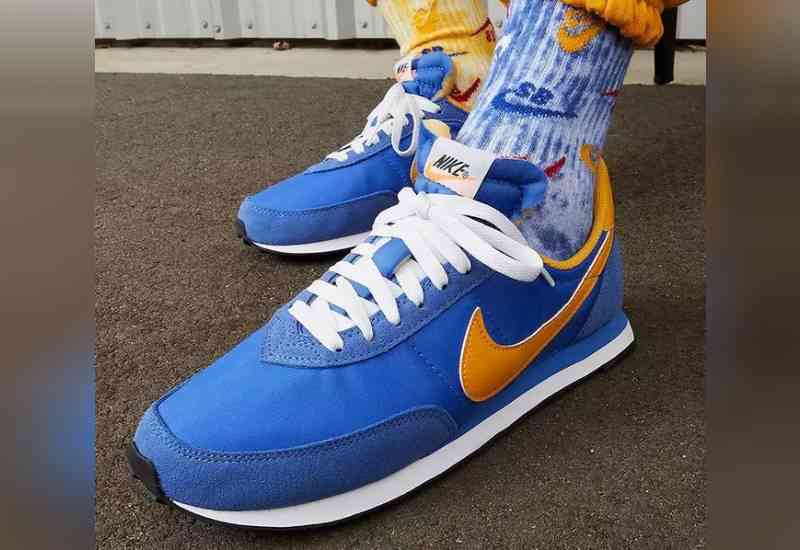 Combat boots
Combat boots are all the rage right now and you've probably seen them everywhere. Everyone is wearing them with dresses, skirts, jeans and everything else because they are quite versatile.
In case you love this trend but are tired of the monotony, try and get a pair in a unique color or one with a wet look style. These boots are an easy way to look good for different casual occasions.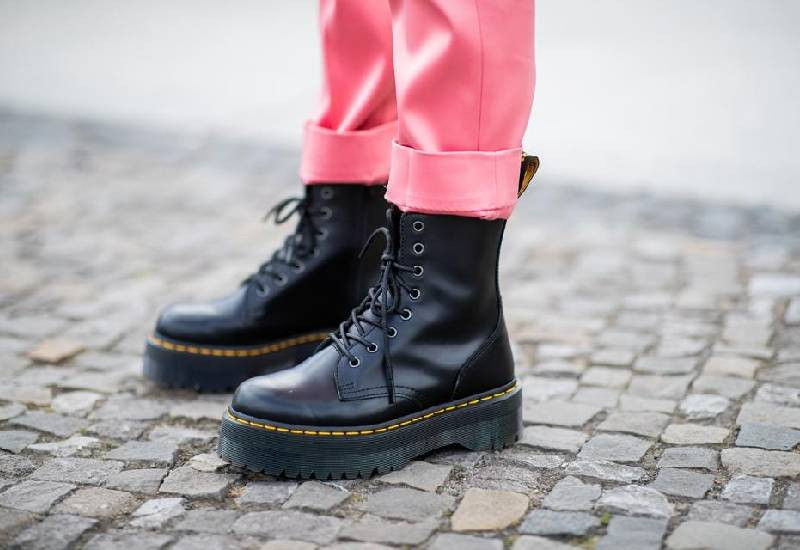 Dainty heels
There is also a shift to more delicate and feminine-looking heels. Some time back we were obsessed with chunky heels with thick straps but now, there is a new contender in town.
These heels will be your go-to for different events because they match with practically every outfit. You can try those with clear straps, minimal detail, dainty materials like lace and really, the options are endless.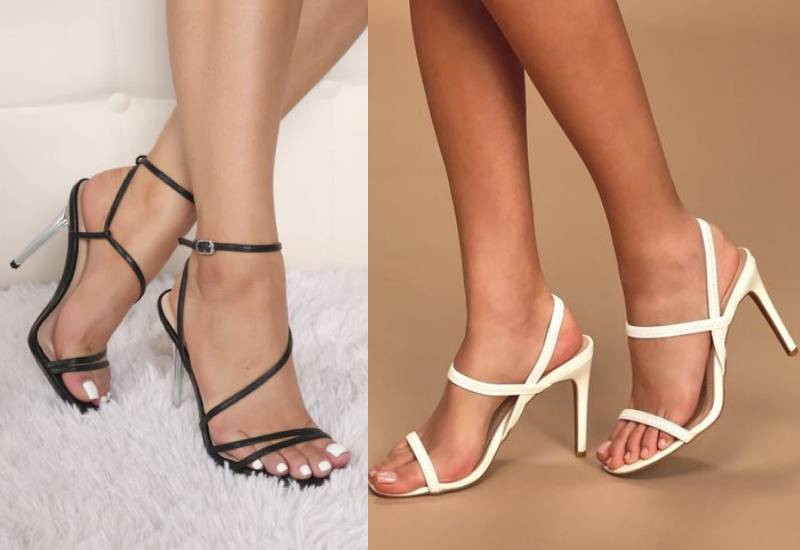 Detailed sandals
Sandals are modest accessories that you can wear for a casual walk or to run errands. They work well if you still want to look cute when doing something basic.
This year though, you can step up your style game by getting yourself a pair of sandals with interesting designs like cute pearls. That way, if you're wearing something simple like tights and a sweater, you still look like you put in some effort.
You should have your plain timeless sandals in your collection but, maybe consider switching things up with more eye-catching options.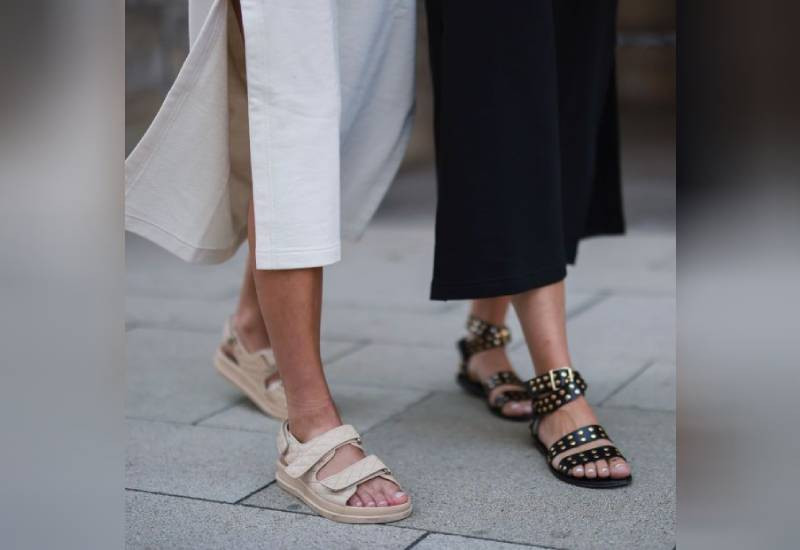 Knee-high boots
Boots come in all shapes and designs. We have ankle boots, thigh highs, cowboy boots, sock boots, square toe boots, pointed toe boots, the list can go on forever.
In 2022 however, the spotlight has been on knee-length boots and from the look of things, they may still be a big deal next year. Reason being, they really never went out of style so you should probably start shopping for a neutral pair to include in your wardrobe.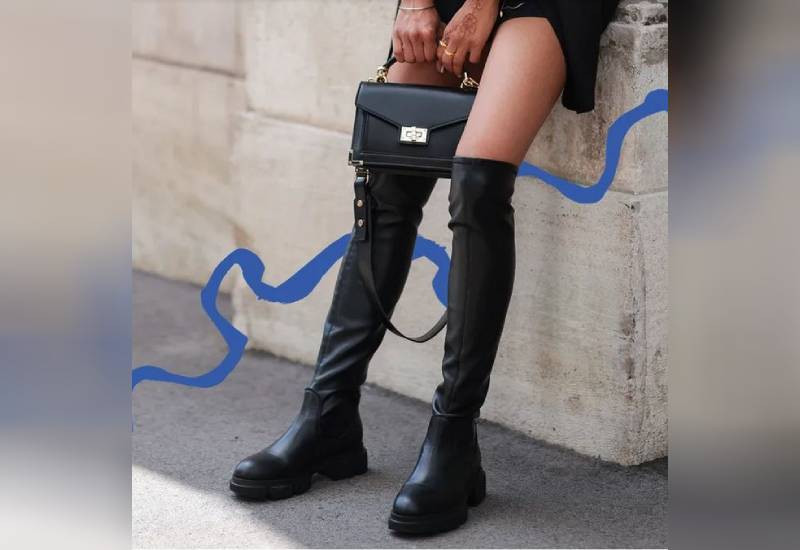 Related Topics