Home
/
Beauty
Everyday habits that wrinkle your skin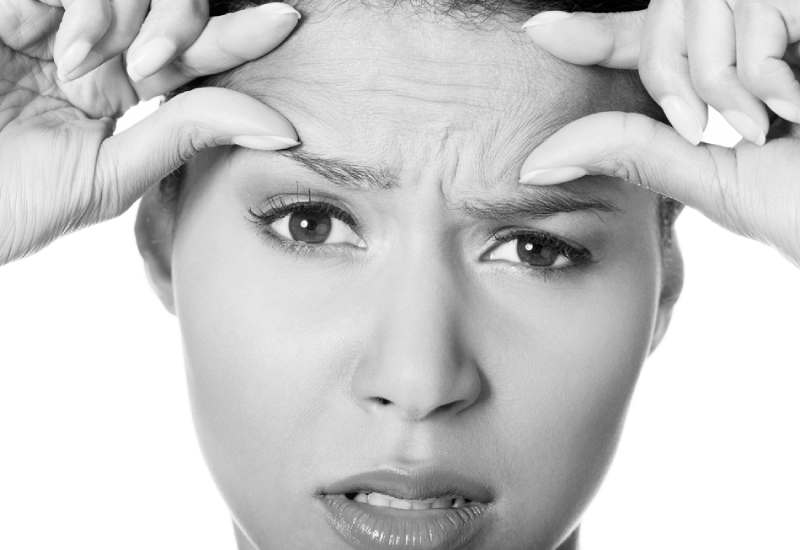 Nearly everyone knows that smoking, eating junk food, not applying a moisturiser or wearing sunscreen are big NOs if you want to fight wrinkles. But what about those small, daily habits that could be insidiously working against you?
While it is impossible to stop the aging process entirely, there's a lot you can do at home to prevent the development of fine lines and wrinkles.
With that in mind, here are small daily habits that lead to wrinkling and how to beat them: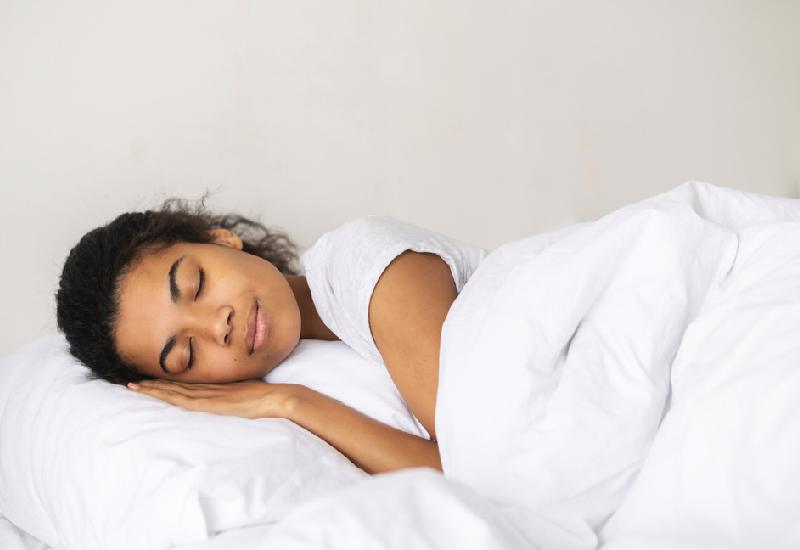 Bad Habit #1: Sleeping on your side or tummy
Did you know that most people sleep on their side with an arm overhead? Known as the lateral sleeping position by sleep scientists, this position is particularly recommended for people who snore, unless they have arthritis.
This sleeping position could also be good for your brain. Scientists have learned that our brains clear out waste more efficiently when we are side-sleeping.
However, side-sleeping has one major disadvantage: it causes facial wrinkles. Because you press down on your face while side-sleeping, it may cause pulling on your facial skin and result in wrinkles over time.
Lateral sleeping is associated with wrinkles on your cheeks and chin. On the other hand, sleeping face-down has been linked to a furrowed brow.
Side-sleeping may also cause the stretching of breast ligament, causing the breast to sag over time. However, this particular concern is yet to be scientifically proven.
Supine position, sleeping on your back, is widely recommended as the best sleeping position to prevent wrinkles and sagging breasts.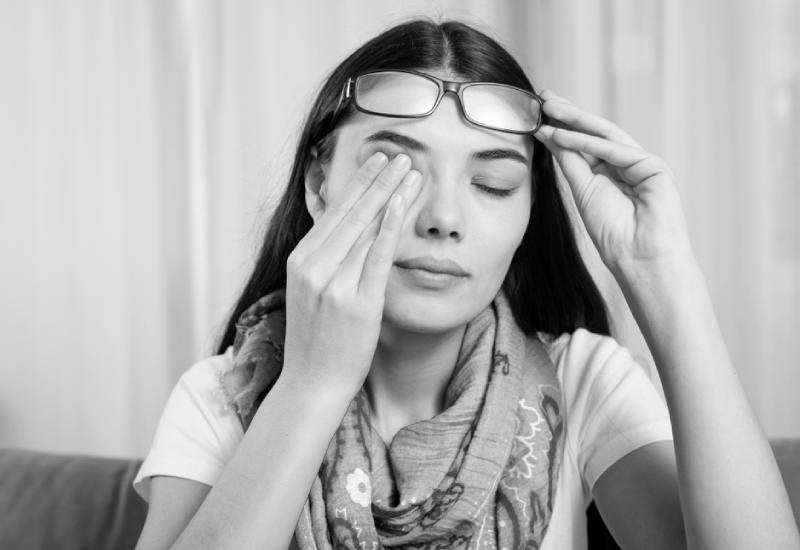 Bad Habit #2: Rubbing your eyes
The skin around your eyes is thin and delicate. It is more prone to dryness and wrinkles than the rest of your face. This is why it is one of the first skin areas to show signs of aging in form of crow's feet.
While rubbing your eyes after a nap or a long day staring at the computer feels natural, it is a habit that hastens and worsens the appearance of wrinkles around your eyes.
Squinting at your computer or phone screen or even a book is also known to acerbate crow's feet and cause brow furrowing.
Try to stop yourself from rubbing your eyes. Instead, you can lie down and place cool cucumber slices or green/black tea bags on your eyes to soothe them, reduce puffiness, and firm up the skin.
The coolness of chilled cucumber slices acts as a vasoconstrictor, reducing vessel dilation and swelling.
Applied topically, cucumbers also fortify the cells in the delicate skin area to retain hydration. Vitamin K in cucumbers is also known to aid in blood circulation.
When your eyes feel tired and irritated, chop us some cucumber slices, chill them, and leave them on your closed eyes for about 15 minutes.
Caffeine and antioxidants in tea are known to reduce inflammation, puffiness, and irritation. Other than black and green tea, you can also use herbal teas such as rooibos, chamomile, lavender, eyebright, and fenugreek.
Steep the tea bags as you would normally to drink the tea, then squeeze out the excess liquid before refrigerating for 10-15 minutes. Apply the tea bags to closed eyes for 15 to 30 minutes.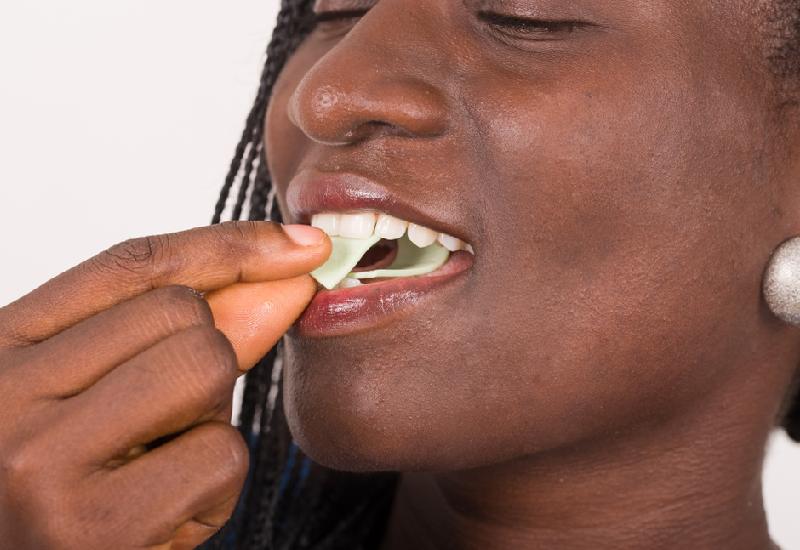 Bad Habit #3: Chewing gum
Nothing beats a good old-fashioned mint for freshening your breath for date night. Chewing gum has also been scientifically proven to have positive impact on cognitive function, specifically concentration and focus.
In one study, people who chewed gum during tests performed 24 per cent better in short-term memory tests and 36 per cent better in long-term memory tests. Researchers noted that while chewing could be a bit of a distraction at the start of a task, it could help you focus for longer periods.
Chewing gum is also known to aid in weight management, reducing stress and boosting alertness, protect your teeth, and reduce bad breath.
However, chewing gum is bad news when it comes to facial wrinkling. Dermatologists have noted that patients who chew gum have a certain pattern of wrinkles around their mouth.
Experts attribute these wrinkles to the repetitive motion of chewing, which causes lines and folds around the mouth due to muscle overuse.
They believe that chewing gum promotes muscle over-activity and potentially breaks down support tissue within the skin, contributing to volume loss and perhaps loss of skin elasticity. Chewing gum can also dislodge dermal fillers injected to plump up aging skin.
If you are an occasional gum chewer, you probably have nothing to worry about. For habitual gum chewers, however, it is time to replace it with a healthier habit. For instance, you can take a sip of water whenever you find yourself craving some gum.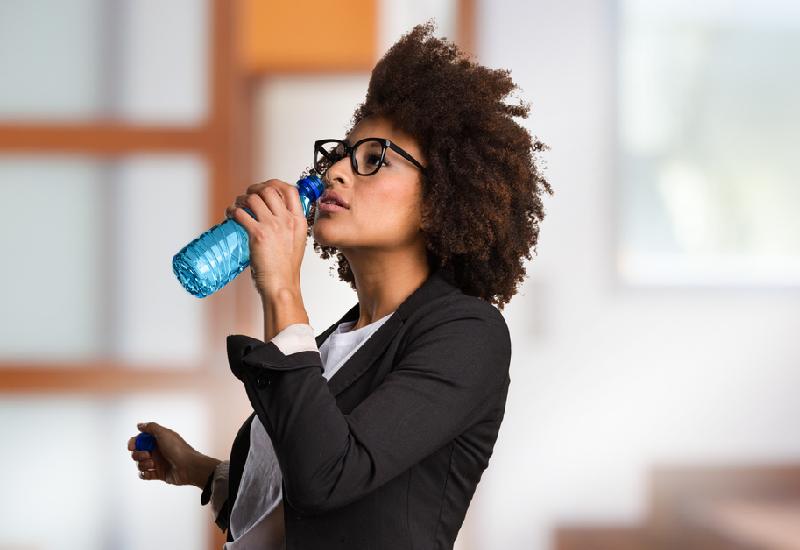 Bad Habit #4: Drinking from water bottles
Most of us could do with more water intake – after all, our bodies are about 60per cent water. When you don't drink enough water, you become dehydrated, which can lead to a myriad of health complications.
Drinking water helps maintain the balance of body fluids, have smooth digestion and regular bowel movements, manage your weight, and keep your skin plump and youthful and other benefits.
To tap into these benefits, many of us have taken into carrying a water bottle with us everywhere we go. It is therefore, discouraging to learn that drinking from water bottles could also be contributing to the development of facial wrinkles.
Health experts have found that the repetitive motions of drinking from a water bottle can cause deep lines around your mouth, just like chewing gum.
Unfortunately, unlike chewing gum, you need to drink water on a regular basis to reap its numerous benefits.
The solution is to ditch conventional narrow-mouthed water bottles for wide-mouthed ones. When at home or in the office, drink out of glasses or mugs to keep wrinkles at bay.
Related Topics