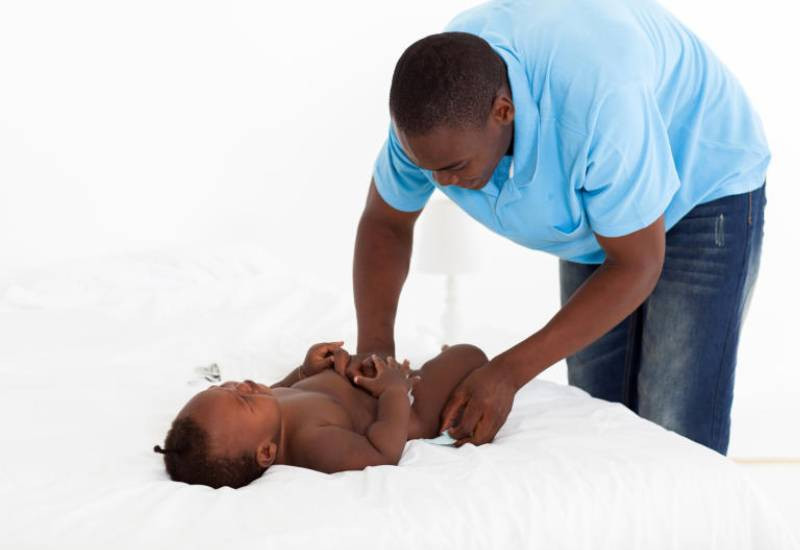 Changing a diaper is one of the first skills that you must equip yourself with even before you have a baby. It looks like such a simple and direct process if you've never done it before but, there is an actual procedure you need to follow.
If you assume you know through observation and choose not to practice, you may end up with messy leaks or a very uncomfortable baby who won't stop crying and being fussy.
So, take this chance to educate yourself on how to change a baby's diaper the right way:
Step one
The first step is to ensure that your hands are clean. Wash them properly with some water and soap, or, use sanitiser or wet wipes. This will prevent any infections since our hands carry a lot of bacteria.
Step two
Next, ensure that you have everything you need nearby. This will make the process easier because babies often twist, turn and move around quickly.
These items include fresh diapers, gentle baby wipes, clean water in a basin, a washcloth, rash cream and a changing mat, just to name a few. These can vary depending on where you are but essentially, you should have what you need nearby.
Step three
Now, you can proceed and lay your baby on a comfortable surface if you don't have a changing table. You will then locate the tapes on the sides and open the diaper fully.
Once you open it and there's some poo, you will reach for the furthest inner edge of the diaper that's closest to you and use that clean part to wipe your baby.
Next, with one hand, hold and lift the baby's legs gently at the ankles as you wipe and roll the diaper inwards. While still lifting their legs, pull the diaper towards you, roll and seal carefully then discard.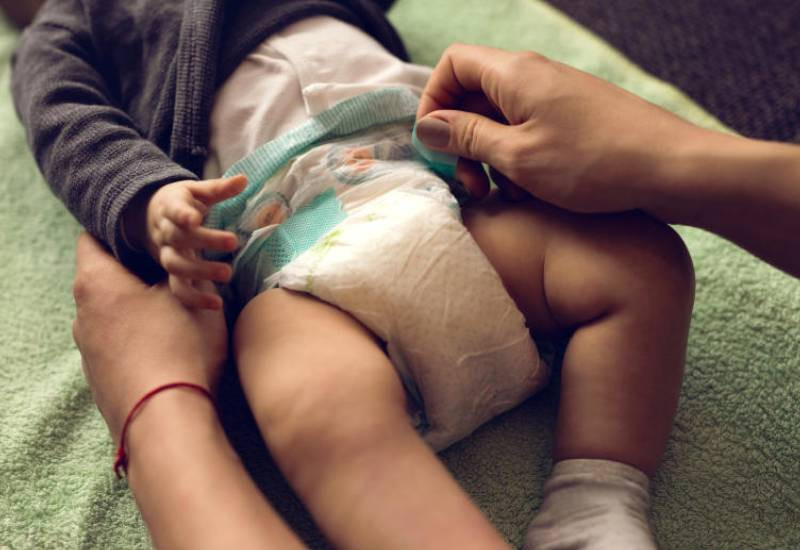 Step four
Take some gentle wet wipes or a damp washcloth and proceed to wipe your baby. It is very crucial to remember to wipe front to back especially for girls, to prevent infections.
Then, with a fresh wipe or a clean washcloth, lift their legs slightly to properly wipe in between the bum area. Make sure you've also reached any other hidden folds.
Step five
The next thing you need to do is to observe the area for any unusual signs. Sometimes babies can swell or get an allergic reaction to a diaper or product you're using so you have to check for any signs.
At this step, if you need to apply any cream or oil, do so.
Step six
Finally, get the fresh diaper and open it. The side with the tape should be the one you will place at the back so you need to lift their legs once again and push it to the back.
Finally, fold the front part between their legs and fasten the tape properly. Note that, if the umbilical cord is still fresh, fold the diaper at the waist before fastening the tape so the area remains uncovered.
Make sure that there aren't any parts of the diaper that are tucked around the thigh area for a leak-free experience and, you're all done.
Related Topics