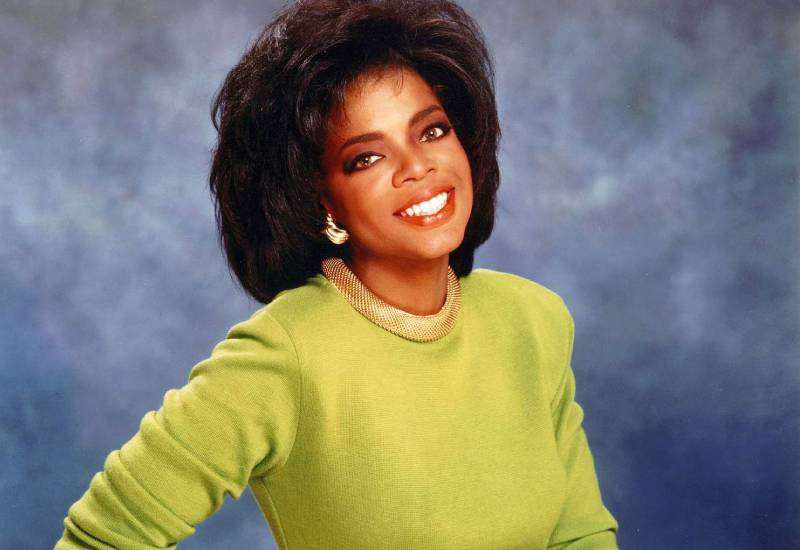 "Today, as many of you know, is my 69th birthday. For me, it is such a reward to be turning 69 and to be strong and healthy," the renowned American media personality Oprah Winfrey wrote.
She was reflecting in a lifestyle article on the Oprah Daily website on January 29.
"This time last year, I was getting over a double knee operation, and now I have never felt better," she added. "As I turn 69, I choose not to focus on the number. For me, the number has always just been a marker. Instead, I choose to celebrate the time I've spent living, taking note of all the shifts, the wins, the accomplishments, how much I've grown over the past year, and I look forward to all that is to come."
And as the beloved media personality marked another birthday, celebrities and fans alike were quick to send in their warm wishes.
"Happy everything to the girl who lives her best life every day and does what she can to help everybody else do the same," Oprah's good friend Gayle King wrote on Instagram.
"There's no brighter light than today's birthday goddess...thank you for all that you do," actress Kerry Washington wrote.
Actress Lupita Nyong'o and celebrated social media personality Kim Kardashian also sent in their warm wishes, with Lupita appreciating the "brilliance Oprah shares" and Kim reiterating that Oprah "means the world to the world."
Oprah also attended a dinner party days later, looking ready to party and chic in brown alongside stars like Jennifer Lopez, Kim Kardashian and Heidi Klum.
She is undoubtedly viewed as a "national treasure", as the actress Viola Davis wrote in her birthday wishes. It is not just because of her massive success, but because she has been a source of inspiration throughout her career.
She is a walking powerhouse, a billionaire with an estimated net worth of 2.5 billion dollars (over Sh 311 billion).
"Oprah Winfrey has transitioned her hit talk show, which ran for 25 years, into a media and business empire," Forbes Magazine reports.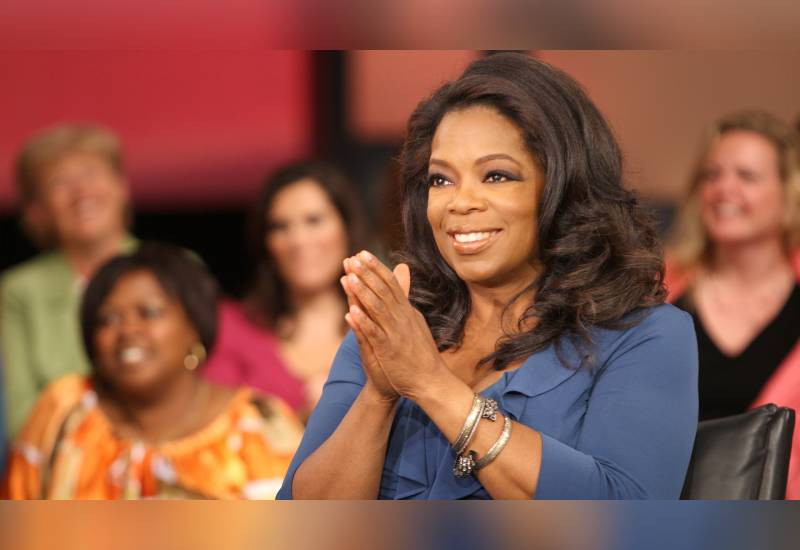 How it all started
The celebrated talk show host is renowned for her 25 year- show The Oprah Winfrey Show.
"Winfrey excelled in the casual and personal talk-show format, and in 1984 she moved to Chicago to host the faltering talk show AM Chicago," online encyclopedia Britannica reports.
"Winfrey's honest and engaging personality quickly turned the program into a success, and in 1985 it was renamed The Oprah Winfrey Show. Syndicated nationally in 1986, the program became the highest-rated television talk show in the United States and earned several Emmy Awards."
The report describes Oprah's path to the creation of a media empire, from the talk show to a network channel and multiple multi–million business deals.
In 1998, Oprah co-founded Oxygen Media which launched a cable television network for women.
"In 2006 the Oprah & Friends channel debuted on satellite radio. She brokered a partnership with Discovery Communications in 2008, through which the Oprah Winfrey Network (OWN) replaced the Discovery Health Channel in January 2011. In 2009 Winfrey announced that her television talk show would end in 2011; it was speculated that she would focus on OWN."
The media mogul has also had her fair share of film appearances and animation voice-lending roles.
"In 1985 Winfrey appeared in Steven Spielberg's adaptation of Alice Walker's 1982 novel The Color Purple," Britannica notes, adding that her critically acclaimed performance led to other roles.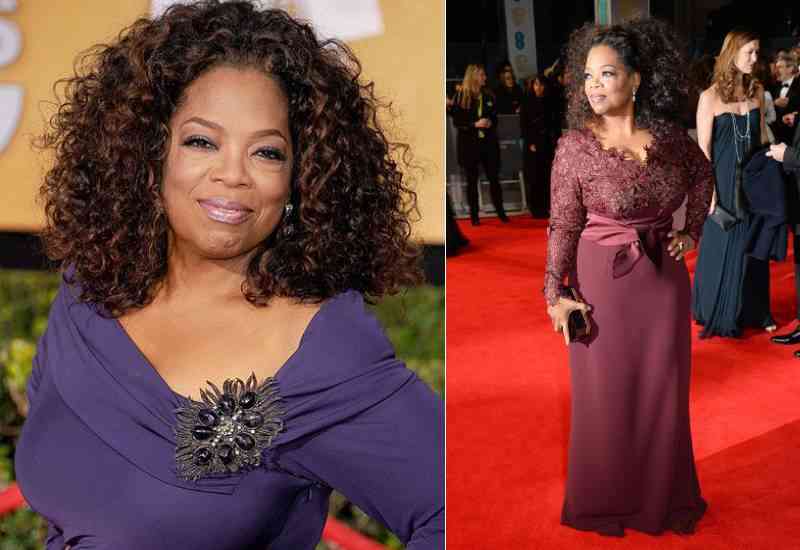 Forbes magazine breaks down Oprah's financial success to her long-running talk show, her production company- Harpo Productions, her cable channel and stakes in the small screen.
"Reinvested, the profits from her show plus profits from films like The Color Purple, Beloved and Selma (which her Harpo Productions coproduced) add up to more than $2 billion (Sh249 billion)," the business magazine reports.
It adds: "In 2011, Winfrey launched the cable channel OWN. Her 25.5% of the network is worth more than $65 million (Sh8 billion). In March 2020, she returned to the small screen on Apple TV+ for an interview show about Covid-19 as part of her multiyear pact with the streamer."
The media mogul's successful career can be traced back to her days as a news reporter in Baltimore, where she experienced multiple highs and lows that helped shape her as a professional.
She began as a co-anchor interviewing different local people in Baltimore neighbourhoods before being demoted to a weekend feature reporter when she was at one of her lowest points.
"It is a tribute to Oprah that she made the best of the situation, and in retrospect what seemed like a demotion proved a great opportunity for her further career. People Are Talking launched on August 14, 1978, and after interviewing two actors from her favourite soap opera, All My Children, Oprah said she felt like she had finally found her place in television," Forbes magazine reports.
"I came off the air, and I knew that was what I was supposed to do ... This is it. This is what I was born to do ... It just felt like breathing. It was the most natural process for me," Oprah said.
Her show reportedly became so successful that it was picked for national syndication.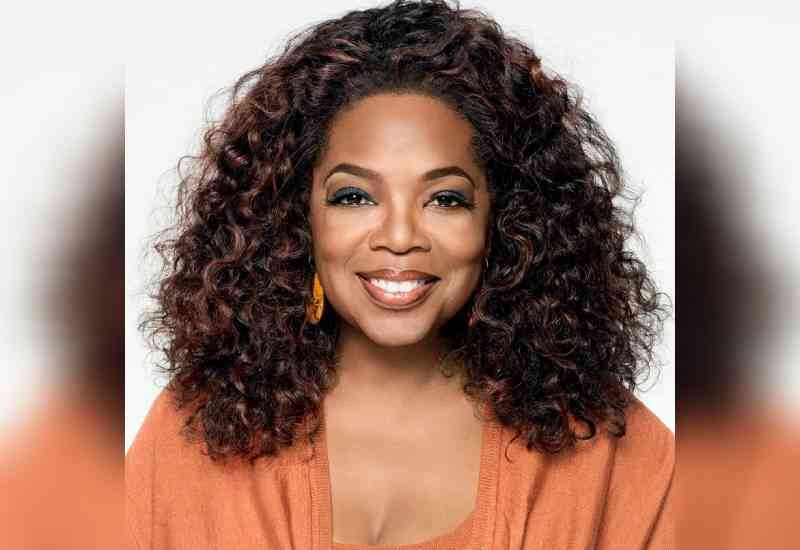 The report looks into some of the steps Oprah has followed to attain indisputable success.
It includes constantly reinventing herself, relating with her audiences, and not restricting herself to one medium.
"She never restricted herself to just one medium—television talk shows—but built an entire media empire spanning TV productions, films, magazines, a book club, the internet, lectures, and more. Unlike other journalists, she did not work as an employee for long; she built her own empire as a media entrepreneur," Forbes reports.
The media mogul looks on to the future with hope, calling every birthday a "new beginning."
"What lies ahead in the future, none of us knows, but I'm encouraging you to expect some delight. There will be challenges, of course, but lots of delight," she wrote on Oprah Daily.
Related Topics