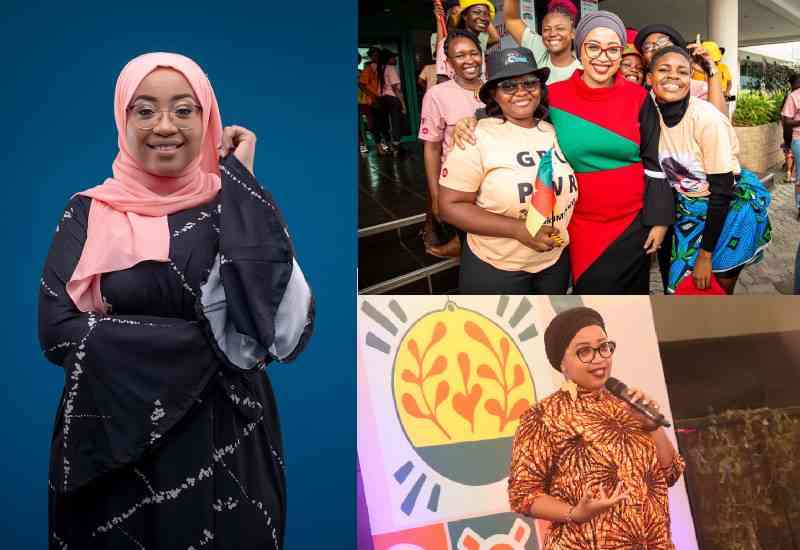 Having been appointed as the youngest Chief Administrative Secretary at only 29 back in 2020, Nadia Ahmed Abdallah looks back at her life journey as one laced with mixed fortunes.
She is upbeat and optimistic and a self-made entrepreneur and leader who pulled through a challenging start before paving her way to the top.
And, she is not slowing down in her quest to realise her dreams, some so ambitious yet believable as accentuated in her recently released book, 'Dreams and Whatever'.
Born in Mvita, Mombasa County she is jolly and social, a demeanour she has employed to demystify the 'cannot reach me' trait often oozed by high-flying personalities who hold top government offices.
She likes it that way as this is how the youth can relate to her. This must be why President Uhuru Kenyatta appointed her to the prestigious ICT, Innovation, and Youth Affairs docket.
"It has been great with some ups and downs, and I have been enjoying every step of the way. Some people do not know that I have been a social entrepreneur. It is my passion to break stereotypes and demystify some of the odds associated with the girl child, women, and the youth that has brought me this far," says Nadia.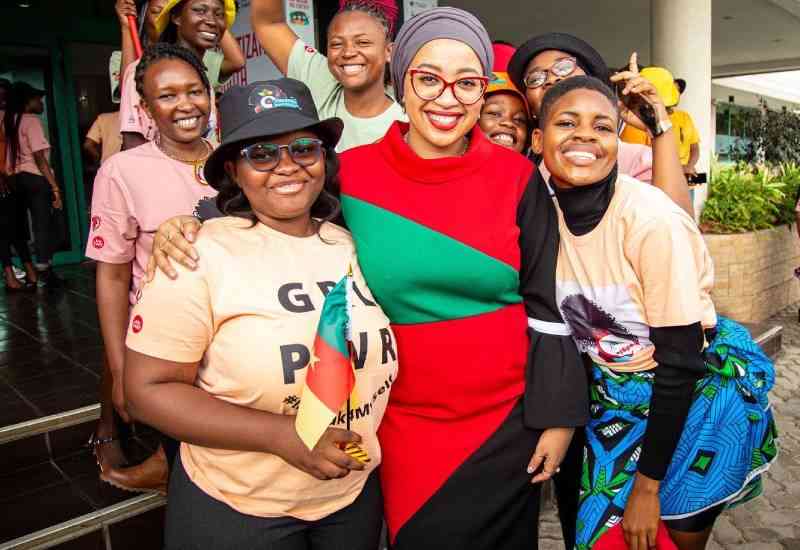 "I grew up in a blended family. My mum and dad divorced and my mum remarried, so I grew up around the strong base of an extended family. I owe a lot to my grandmother as well as my late mother, who exposed me to a lot of external understanding of the world as early as 13."
It has only been hours since Nadia travelled back to Mombasa to cast her vote in the just-ended General Election and having been away from her family, excitement reigns around this warm homely environment.
She speaks fondly of her boss, Cabinet Secretary Ministry of ICT, Innovation and Youth Affairs, Joe Mucheru, and women leaders who have mentored her and trusted her ability to achieve since she joined the ministry.
"The achievements and success I have had is an inspiration to all. It is a reflection of what the youth can do if entrusted with power. I would like to thank the president for trusting me and other youthful appointees who have also done well in their portfolios," she says.
Before taking up the appointment, Nadia had started an inspiration, mentorship, and empowerment campaign with young girls around the coastal region. She even enrolled for the Madam President TV show back then, not only as a spot to build networks but also as a platform to champion social issues affecting the youth, including mental health awareness.
This is part of the exposure that got her working with the Mombasa Country government before the surprise call to take up the slot as CAS.
"I have always liked working with the youth, wanting to create solutions on issues affecting them as well as giving women platforms through available opportunities. It is all about using the available opportunities and using the available channels to express their voice and articulate their strengths and aspirations. The youth must know how to express their voice," says Nadia.
The Public Relations and Communications Specialist holds a Bachelor's Degree in Public Relations and Mass Communication, and a Master's Degree in International Relations and Cultural Diplomacy.
Being a nation with people aged below 35 years making up about 75 per cent of the total population, Nadia believes the youth should create the right atmosphere that would help them tap into programmes that empower them.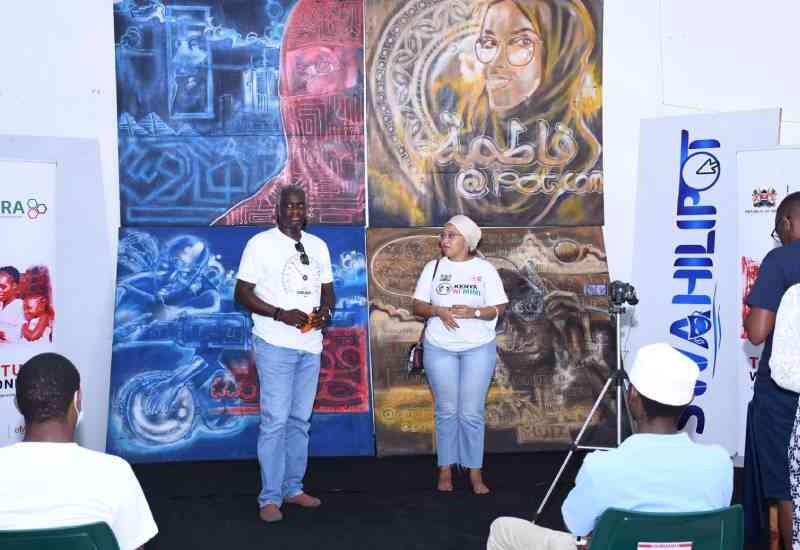 "I realised that for a country to develop and progress, its citizens must be healthy. Many young people had mental health issues and from the research I did, I discovered that people were going through this without getting an avenue to voice it.
This is why I decided to get a platform through which we could normalise the talk around mental health. That way, even people who had been contemplating suicide started opening up as we started working with psychologists to handle issues they were going through. In this I was able to debunk stereotypes about mental health, especially among the youth," she says.
An avid reader who was introduced to books at an early age, Nadia tells her life experiences in several write-ups, among them The Feminist in Us and Dreams and Whatever. She says she started the Nadia Book Club and the Ndoto Halisi campaign, in a bid to advocate issues for women and the youth.
Even with great Western authored literature like her current read, What Happened to You by Bruce D. Perry PHD and Oprah Winfrey, on her bookshelf are books that address matters in a relatable way.
"I have read autobiographies on people who have made it in life but I have always wondered why we should always be subjected to stories around people who have made it.
"We should normalise who we are as Africans and create stories around our world. One of my dreams is to create a documentary series that redefines the young African woman, something that resonates with who we are," says Nadia.
It is not all about work and books for Nadia. For her leisure, she likes travelling the world. She also loves cycling, listening to music, and dancing.
"I like being around young girls, to help them understand social issues, such as how to relate to boyfriends. I am very active on social media, this being one space where I can show my authentic side.
I love Jazz, RnB, Bongo, Afrobeats... almost everything. I listen to Khaligraph Jones, Avril, Nadia Mukami. At some point, I will get a boyfriend and settle down," she says.
Related Topics