Home
/
Managing Your Money
Selling my company gave me a much-needed break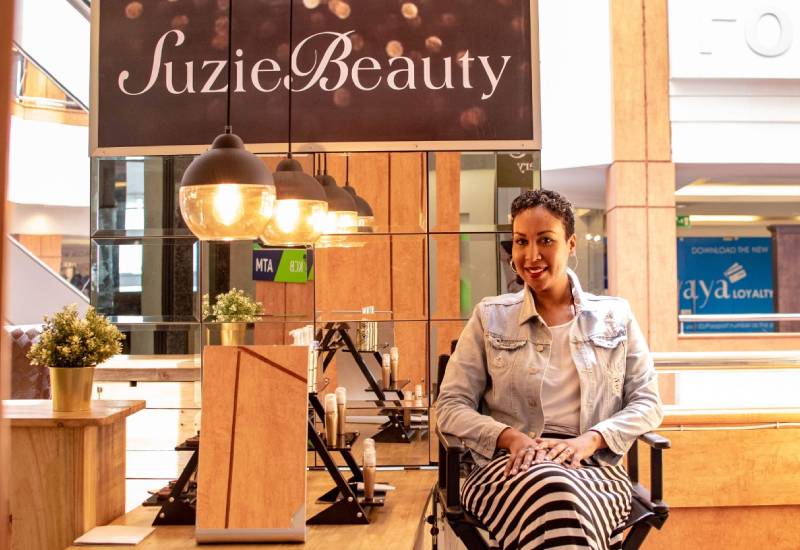 I am a mother, a wife, an entrepreneur and a podcaster. I founded the Suzie Beauty company with my husband in 2009.
The first three years were spent setting up the business and brand and then we finally launched in 2012. My challenges were mostly in the fund-raising part, a very difficult process.
I thoroughly enjoyed the product development part of the process most. Creating a product from scratch, approving the products that I created, naming each one, was my favourite part of the job.
Interestingly, I knew from the beginning that there would be a point where we would need investment from outside sources.
The fact that we would not be able to manufacture the products was one sign that we would need external investors to import, launch and market the product.
Throughout the running of the business, we have had investors. We even added one debt (not equity) investor a few years in.
In 2015, we realised that we needed a very strategic partner in order for the brand to grow further as we had reached a point where our resources and abilities had run out. We put the word out and started speaking to various potential options.
For the investor to want to be a part of your business, it is important for them to see how well you understand your business especially where numbers are concerned.
Sure, the brand story and the fluff is nice, but it's really all about numbers! Know the past, present and future numbers very well. That's how to be investor-ready.
We wanted an investor who could fully understand the nuances of the brand we have intricately built, our mission and vision, and where we need to get to.
I always look for investors who will not only provide the money but also the expertise in the various areas of the business.
That didn't always work out as expected and it's my advice to not either be too desperate or too picky when one is pitching or picking them. And do not to forget that it is your business and your brand, don't be bullied.
I had to pitch to so many investors. And if there is something the numerous pitches to investors has taught me is that I should pitch only on what I know best.
I am the creative person in the team and while I do know some of the other parts of the business, there are others around me that are stronger in areas that I am not. Like they say "stick to your lane".
Let the finance person speak the numbers if you can't. Again, numbers are the most important so if that is not your forte, get somebody beside you who does that well.
Flame Tree Group fully acquired the SuzieBeauty brand with me as the chief creative officer and brand ambassador. For the most part, it has made my day-to-day life a bit easier.
Running an entire business as a creative was not fun for me. Even though my husband dealt with finance, logistics, and operations, there was still a lot for me to do.
Flame Tree has all those departments so I've been able to do what I know best – everything creative. Product development, marketing, PR.
When I was starting the business, it was quite difficult to get funding. There were not many available options.
Fortunately, it was the time when "chamas" were being made formal by turning them into investment groups. So we did get to pitch to a bunch of those. Now, a Google search will lead one to very many options.
There are investment groups, private equity firms, venture capitalists, local and international that are accessible.
Knowing what you are looking for in terms of capital is very important as some don't go below a certain threshold. Also, I believe that experts are there for a reason.
I am not a finance person and it is not something I'm going to learn now and be good at so yes, investing in the correct finance expert is a wise move to make.
Since the acquisition, we have had to be strategic on how to assure the customer that as Suzie, I am still part of the brand so that they do not get nervous.
Even as we were revamping our retail outlets, we were insistent on keeping my face as visible as possible. I still get questions about whether I am part of the brand. I am, and this is a discussion that was firmed up early on in the acquisition process.
If this is an option you are considering, always think of the big picture. Many entrepreneurs are nervous about giving up a stake of their company because they want to own what they feel they have worked so hard for. But at the end of the day, is it better to own 100 per cent of nothing or 10 per cent of a billion?
Related Topics