Home
/
Easy recipe: Chicken with fried rice and coconut sukuma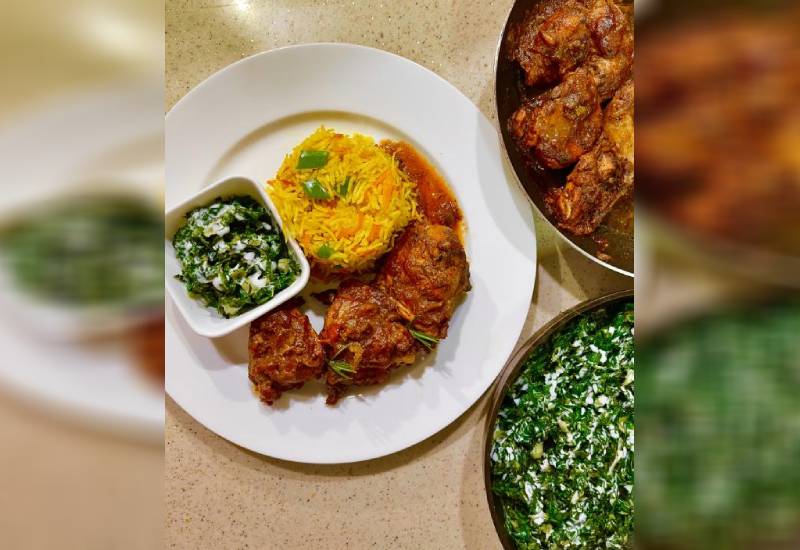 Today we make delicious thick and saucy chicken, which you can serve with rice or ugali. To balance your meal, whip up some coconut sukuma wiki.
What you will need:
1 kg chicken, cut into eight pieces
1 tomato, grated
1 onion, sliced
50g tomato paste
1 tbsp ginger, crushed
1 capsicum, diced
1 teaspoon cumin powder
1 teaspoon black pepper
2 tablespoons mchuzi mix
Salt to taste
2 tablespoons oil
Juice of one lime
1 cup water
What to do:
In a pan over medium heat, pour the oil and sauté the onions until soft. Add the ginger paste and sauté for a few seconds. Now add in grated tomato, cumin, black pepper and mix well.
Throw in the chicken and cook for a minute or two. Add the capsicum and stir. Put in the tomato paste. Dilute the mchuzi mix in a quarter cup of water, and pour it in the pot.
Cook covered until the chicken has released its natural juices. When almost cooked, pour in the water and simmer, until the sauce thickens. Now you can add the lime juice and mix; simmer for two to three minutes. Your dish is ready.
Coconut sukuma wiki
1 bunch sukuma wiki (kales), shredded
1 onion, cubed
1 tablespoon butter
Half teaspoon garlic ginger paste
2 beef bouillon cubes
70g coconut cream
Salt to taste
Melt butter in a pan over medium heat and fry the onions. Sauté until soft, and add garlic ginger paste.
Put in the sukuma wiki, and mix well with a spatula until they shrink. Add the coconut cream and mix. Crumble the cubes and mix some more; cook over low heat for two to three minutes.
Related Topics