Home
/
Easy recipe: Delicious carrot cake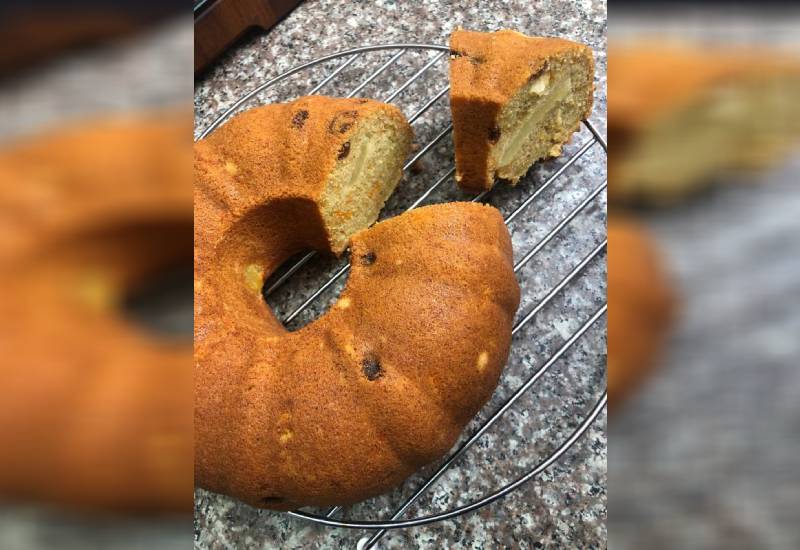 Let us make delicious carrot cake. This recipe is quite simple, and all you will need are the ingredients listed below, plus a mixing bowl and a wooden spatula.
Mix everything together, put it in a baking pan and throw it into the oven for about 45 minutes or until a skewer inserted in the middle of the cake comes out clean.
What you will need: -
1 cup, grated carrots
1 cup vegetable oil
1 and a half cups sugar
5 eggs
1 cup long life milk
2 and a half cups all-purpose flour
3 teaspoons baking powder
1 and a half tablespoon cinnamon
1/2 cup raisins
1 cup fresh pineapple, cubed
1/4 cup coconut flakes
1 teaspoon orange zest
1 teaspoon vanilla extract
A pinch of salt
What to do:
Preheat the oven to 180°c
In a bowl, mix the oil, eggs, vanilla and sugar together. Now add the flour, orange zest, baking powder, salt and cinnamon.
Pour in the milk and continue to mix until smooth; fold in the raisins and coconut flakes. Pour your batter into a greased baking tray and then top with the pineapple cubes.
Bake in an oven at 180°c for 45 minutes. Once baked remove from oven and let the cake cool. Enjoy this treat with a cup of white tea.
Related Topics