Home
/
My Man
Bad bachelor: One night stand becomes standup comedy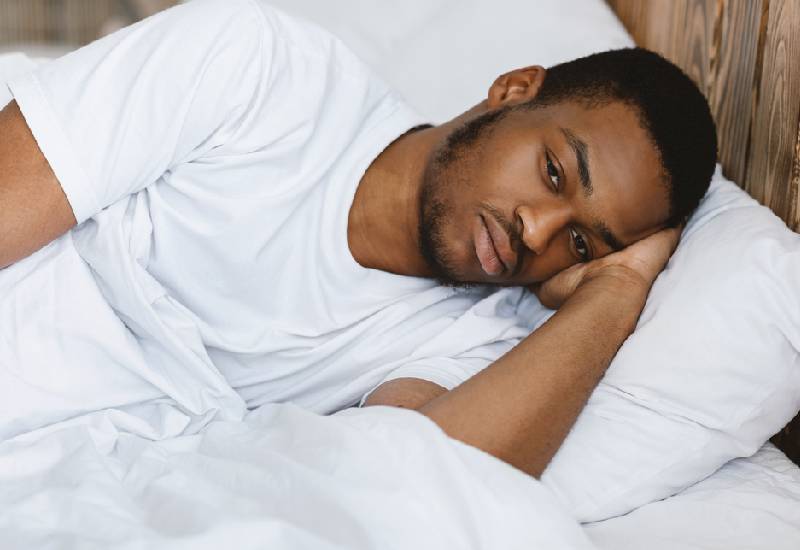 Frida is a friend with benefits, and fun to drink with at my bachelor pad.
She is also a foolish and frivolous woman, in spite of being my age (early age) – and because we share the same exact birthday, Frida thinks we are destined for marriage. She is not 'wife material.'
She cannot cook, does not wash clothes or do household chores – just wants to sit around the apartment watching series on Netflix and asks me to order those expe delivery meals on Glovo.
Only when in bed does she show a ferocious energy that is dramatic – and after the first many nights, as frightening as it is tiring. I think I have hooked up with a lazy nymphomaniac.
Last weekend, out of the blue, Frida tells me she is going to visit her parents in Mombasa.
When she is asleep – I plead a headache to avoid one of her marathon bed sessions – I slip her phone from under the pillow and go with it to the bathroom.
For password, I type in our date of birth, and voila, phone opens! Typical lazy Frida, thinking of birthday as password, LOL.
It does not take me long to find long messages from a woman called Unita in Malindi, the gist of it being that she has invited her for a 'party' at a villa in Malindi this Saturday night, and booked a flight for her.
'I'll pick you up at the airport,' Unita has texted. 'Sunday morning, you get 30Gs.'
Frida is in an excited mood next morning as I drive her to JKIA 'Domestic Departures.' Ironic!
'See you kesho evening when you pick me, sweetie,' she trills in sing song, like a morning bird.
'Say hallo to your Daddy from me,' I say sardonically, and see a flicker of worry light in her eyes. Then I walk away!
Back at the parking lot, once I'm sure her plane is in the air, I write her a message.
'Enjoy your orgy with old Italianos in Malindi, boo! Pick your things from the watchies on Monday, any time, at your convenience. You will not be ALLOWED into the building at all.'
This is the message Frida will find when she lands at MIA in 45 or so minutes.
Then I BLOCK her on the phone and unfriend and unfollow her.
That evening, I go for a comedy show at a certain basement bar-and-restaurant in the CBD.
Holy Virgin Mary knows I need the laughter, after a hard week at work, and a weird break-up.
The comedians are good, but one particular comedienne called 'Hilda the Hilarious' cracks us all up.
Her routine is dirty, inappropriate sex jokes, like those about those muhindis who send women 'prickies.' 'The first time I got one, I didn't know what it was,' she says. So I replied: 'Poor bachelor! You are eating a small smokie for supper?'
After the show, I chipo Hilda the Hilarious.
Back at my place, she insists on taking a shower first. 'Those stage lights make someone sweat.'
'No point showering,' I say, 'coz I'll still make you sweat...'
She looks at me witheringly and says: 'That joke is sooo dry you could grow a cactus on it, Art.'
From the shower, I hear running water, then a scream. Rushing in, I find a groaning Hilda the Hilarious who has slipped in the shower, sprained her back. Instead of a one night stand with a stand-up comedian, I end up driving this funny girl to a hospital for X-rays.
Related Topics