Home
/
My Man
Men only: Losing my wing-man, the man from Martinique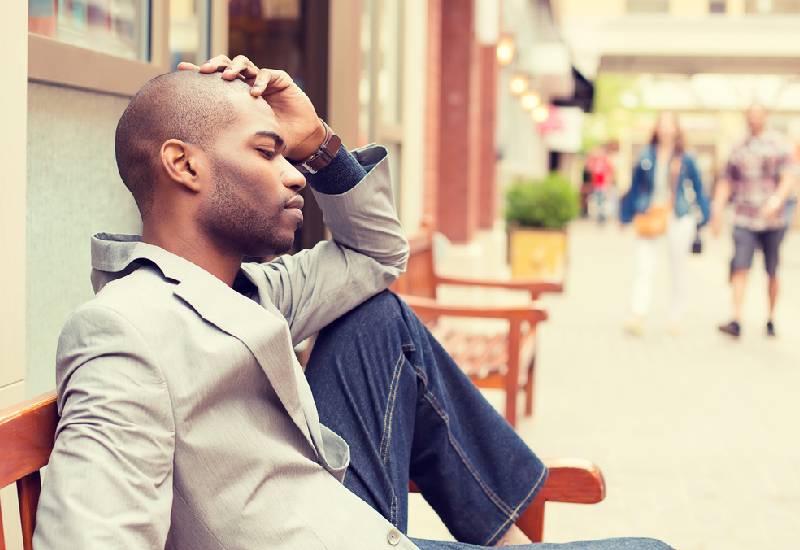 Half a lifetime ago, when I was young and in college and writing a poem in a Campus pub called 'Joe's,' I met a fellow poet called Godfrey Hillary Oduor.
'Where are you from?' I asked him.
'Martinique!' he said.
From that day, I called him 'Martin,' and the name spread and stuck like tar. He graduated from university, joined the judiciary, and bought a sporty second hand Toyota.
Throughout the first fifth of this century, we took road trips with Martin to Naivasha, Nakuru, Mombasa, Kisumu and Kisii, having a helluva good time.
For years when he was stationed in or near Nairobi, Martin made it a habit to pick me up every third day like clockwork in his car – on a Saturday, then next Tuesday to go to Mojos, then following funky Friday, then on moody Monday evenings, then band Thursdays. And Sundays to go to Choices for rock night, and the song 'Kryptonite' reminds me of him.
We spoke poetry, parental tragedy, politics and women on these 'man nights' with Martin!
On a mid-January Saturday like this in 2008, we were seated at a pub called 'Animal Farm' on the edge of the Nairobi National Park, watching Didier Drogba (in the AFCON Cup) help the Ivory Coast beat Nigeria one/nil ...
Martin had just used his police connections to help his (late) wife Becky, a Kiuk, get out of Eldoret and to Limuru during the worst of the PEV. On TV, the president was saying 'all Kenyan kids will soon benefit from free secondary school education.'
'You've got to admire Emilio for focusing on his long term goals in the middle of existential crisis,' I joked.
Martin was somber: 'Maybe they will give them Peace Studies to stop this tribal loathing?'
Martin was my 'wing man' through the whirlwinds and wigwams with women. He was there when I parted with my college chick after six years, the two of us having become different people from when we first met as wide-eyed poetic sweethearts, at 18.
He helped me pack my books and shirt collection (I had two trousers and one pair of shoe) three years later when an ambitious 30-year-old woman, interested in a serious relationship, belatedly realised that my 27-year-old self had no interest in marriage and children, at the time.
Martin was my best man in the November of 2011 when I married a beautiful damsel I had dated for five years. But after three years, the 'Curse of Oduor' struck, and we separated.
Martin had been best man for three of his college pals – Donald in 2010, myself in 2011, and Chris in 2012. Believe it or not, ALL three unions broke down after exactly 3 years – mine in October of 2014. After that, no one ever invited Martin to be their best man.
Martin was also there with me on the sunny Sunday afternoon of August 11, 2013, in the courtyard of a city hospital after a doctor had told me that she did not think my little brother, Benjy, was going to pull through. As tears rolled down my eyes, Martin held my hand. He had lost his own kid brother, Wycliffe, the year before.
So that exactly a month ago, I got a call from his cousin, a young woman called Sharleen Wema. At the time, I was in bed, wracked by the jinn/genie of malaria I had caught after a 3-day Jamhuri weekend getaway at the Coast.
'Mzee is gone!' she said.
'Who?' I asked, trembling like a leaf.
'Martin.'
I dropped the phone from my hand.
Around the rooftop apartment, the wind was wailing like a banshee. Or, maybe, it was me?
I later found out that Martin had bought a whiskey, gone home, taken his sedatives. Mix accidentally took him. His brother Calvin, an engineer in France (which Martin idealised) flew in with his family for the funeral. His cousin-sister Lorna was very forlorn. For Martin was heroic for family.
Somewhere between the islands of Antigua and Barbados in the Caribbean, there is an island called Martinique. I like to think that my best friend is now there, at its Fort-de-France, writing poetry with a whiskey at hand; looking out over the sea. Waiting for a ship to sail in, bringing a girl called Becky.
Related Topics