Home
/
Hair
Tips for boosting hair care routine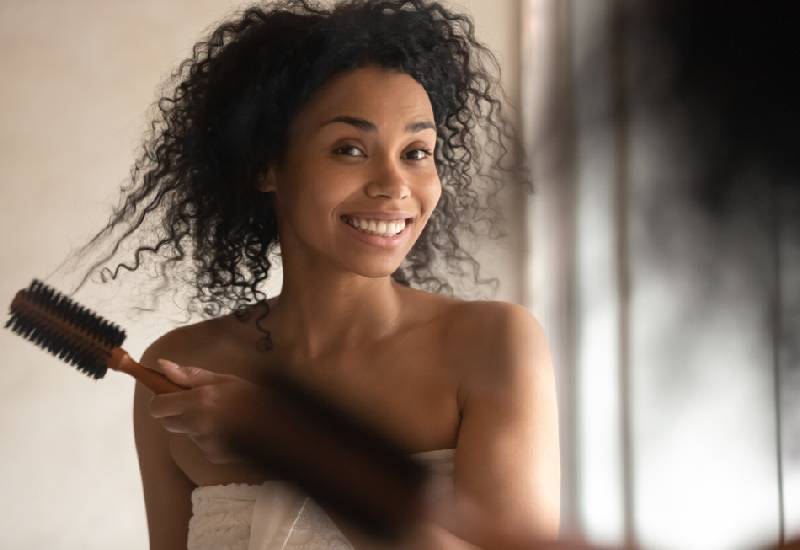 Building and maintaining a hair care routine can become super overwhelming. With so many products, hair gurus and tutorials on what to do and not to do, all these tips are likely to take a toll on you, especially if you're a newbie.
Just like your skin where you have to be intentional and build a plan, a structured routine specific to your hair needs is crucial.
If you're wondering where to start, here are some tips to on how to build a proper hair care routine that will be easy to follow.
This is the first step you need to start with. The reason behind this is, different hair types have different needs.
While determining your hair type, it shouldn't be just about looking at the texture but also how well your hair absorbs moisture and breakage.
Look at your hair density to check how much hair you actually have. If you have thick density it means you cannot see the scalp through a small section of hair. When you can see through the hair, you have thin density, and whatever is in between is medium density.
How well does your hair absorb moisture and other hair products? Take a strand of hair and place in a cup of water. If it sinks you have high porosity likely due to dry or damaged hair.
If the strand remains under water without floating above, you have normal porosity. If it floats above the surface you have low porosity and your hair does not absorb moisture easily.
As for texture, it is either curly, wavy or curly.
That out of the way you can now get the right products for your hair type.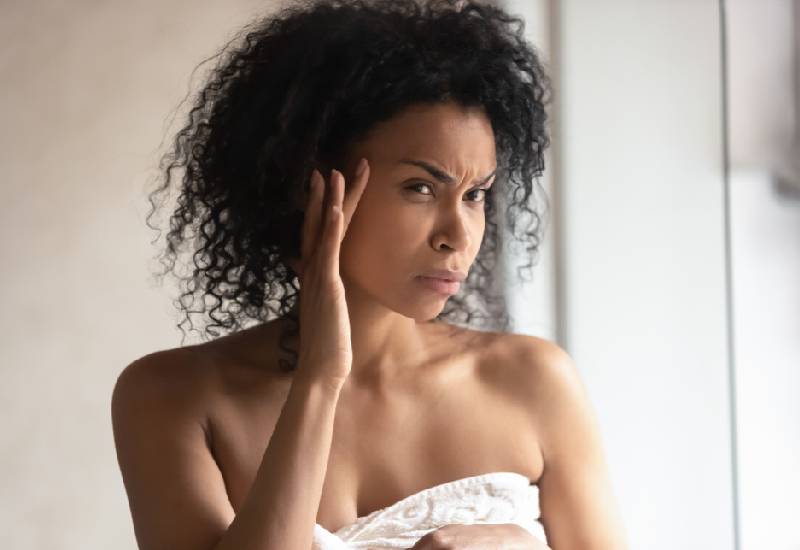 Pick the right hair products
Every shampoo and hair product out there has its own personality. Know what each product does before purchasing.
A shampoo that balances your pH, has natural ingredients, is moisturizing and has clarifying ingredients is a good place to start.
Moisturizing shampoos have gained popularity typically because they don't have sodium lauryl sulphate or ammonium leaving your hair feeling clean, detangled and soft.
A clarifying shampoo on the other hand removes product buildup which is important especially if you use products that contain silicone, the main culprit of buildup.
If you have hard water it is important to use a chelating shampoo which goes deeper to remove stubborn mineral deposits in the hair leaving it squeaky clean.
Another great way to remove buildup is by using a toner. Use diluted apple cider vinegar or witch hazel to balance your pH level, restore shine, remove residue, exfoliate and close your hair cuticles.
Depending on your hair type, do not wash more than three times a week. However, this isn't set on stone. Depending on how much products you use, exposure to dust, sweating, how dry or oily it is, this will help you determine how often to wash.
After a good wash, go in with a moisturizing conditioner that will replenish the moisture the shampoo may have taken out. Massage the conditioner into your hair and let it sit for a few minutes before detangling your hair.
Always ensure you rinse out the products properly using warm water.
Unless it is a micro-fiber towel avoid drying your hair using regular towels that can cause dryness and breakage.
If you want to air dry, use a spritz and stay back. If you want to go in with a flat iron, blow dryer or curling iron it is a good idea to do so after sitting under a hair dryer. Before using any heat use a protectant first.
To keep the style longer, sleep in a satin hair bonnet or pillow case.
Related Topics