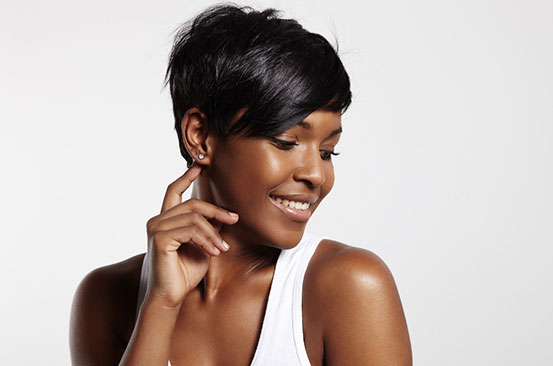 The world of beauty and hair care is expanding every day and I'm totally here for it all. We have new hair products coming up which gives us a wider variety of things to choose from.
Recently, the hair gloss treatment started gaining popularity. It's basically a chemical treatment that gives your hair that rich glossy shine.
Right now, not too many people know about it yet but I'm sure that it will soon be a new fave for so many people once they find out what the craze is all about.
So what is this 'chemical treatment' all about?
Well, this is actually a mild glossy liquid that coats your strands. It's a treatment that is typically done on hair that has been dyed because it adds that extra pop.
The word chemical usually pushes people away but this time round you have nothing to worry about. The liquid doesn't penetrate deep into your cuticles which makes it semi-permanent. It fades away with shampoo after a few weeks.
Although this is associated with dyed hair, it can be done on hair that hasn't been treated with dye. There are colored glosses to match with your natural hair color or dye and clear glosses as well.
READ MORE
There are tons. Don't believe me? Check it out.
Extra shine
These treatments deliver exactly what they promise to do. Your hair might be healthy but still needs that extra push. Our hair is exposed to harsh environmental conditions that often alter the shine in our locks. This is where the gloss treatment comes in because it acts as a top coat to protect hair from the wretched dullness we all dread.
Prolongs dye jobs
Hair dye oxidizes and fades. Sometimes, your dye can expire sooner than you thought which could send you back to the salon for more touch ups too often. This treatment seals in the colour in your cuticle and extends your dye job's lifespan. Your new growth will look even better once it's been treated.
Tones hair colour
This is officially the new hair toner in town. It colour corrects your highlights and undertones into a richer hue. Your stylist will recommend the right color to use for the procedure.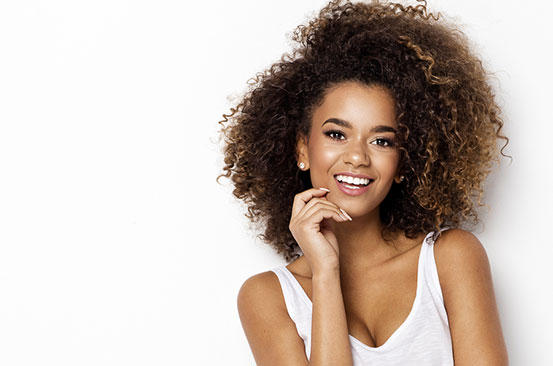 Added benefits
The good quality ones can condition your hair and make it softer while simultaneously toning down the frizz.
There's nothing complicated at all. All you need is a pair of gloves, since you're dealing with chemicals, a mixing bowl, which isn't always necessary and a good quality hair gloss pack.
This is done on clean hair so you do need to wash your hair first. The next step will depend on the brand you're using but most of them are simple and direct. You just coat your hair generously with the gloss when your hair is still damp, while making sure that all areas are coated.
Let it set for a few then rinse and dry your hair. That's basically it. You can do it at home but if you're a beginner, I would recommend you get it done by a pro.
Is it for all hair types?
Glossing is relatively new but it's meant to cater to all hair types. There are very limited testimonies when it comes to kinky hair because for now, the 4C's still prefer natural gloss treatments like henna. I guess we'll see with time.
It's meant to be the cherry on top. That means it shouldn't replace your your deep conditioning and protein treatments that usually ensure your hair is healthy. It does make your hair look good but if you haven't been taking care of it, it won't help.
What are your thoughts? Are you willing to try the gloss treatment anytime soon?