Home
/
Girl Talk
What to wear on a first date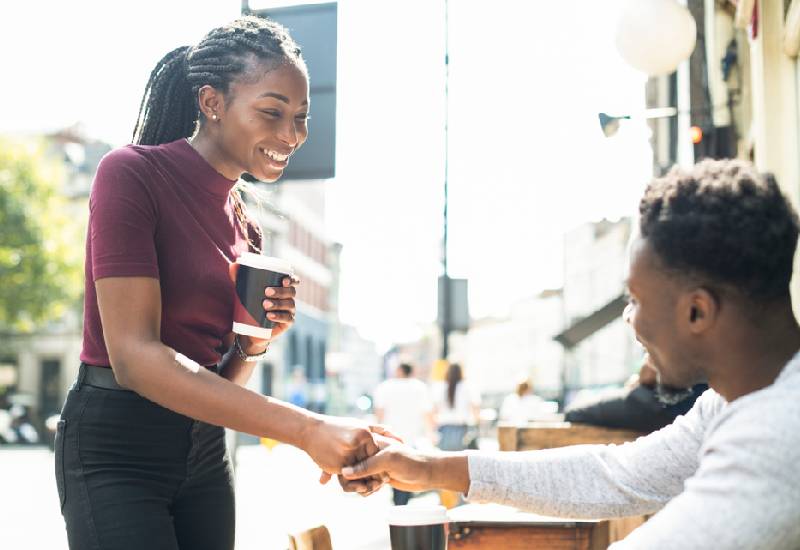 Yes, you have finally landed on a date and the excitement has you all confused about what to wear to impress.
You can't decide whether your pink floral dress is too short, if the royal blue blazer will be too formal or if the side cut palazzo jumpsuit will be too fashion forward.
The internal dialogue continues as you picture the perfect date with the two of you gazing into each other's eyes as time stands still.
Back to reality!
As you try out different outfits to determine which one looks best, factor in your comfort, mood and occasion.
With that said, allow me to give you some ideas on what you can wear to different first dates.
i.Movie date
While it may not require as much dressing compared to a sit-down dinner date, you still have to put on some effort.
Being a more causal date, comfort is key. This is the last place you should be wearing those high stilettos as you navigate your way through the dimly lit theater.
Stick to a cute outfit that has a sporty romance vibe. A short dress or biker shorts paired with a t-shirt and leather jacket will look great with some white sneakers.
Take a quick survey and help us improve our website
Take a survey
ii.Party date
This may sound tricky but think along the lines of what you would wear when going out for cocktails with your girlfriends on a Friday night.
Look for a balance between edginess and practicality. Considering it may be a night event, dress up warmly in case you find a romantic spot at the garden.
A short dress paired with stockings or skinny jeans paired with a leather jacket and booties will be a winner.
Don't forget to throw in some accessories to add a feminine touch to the entire outfit.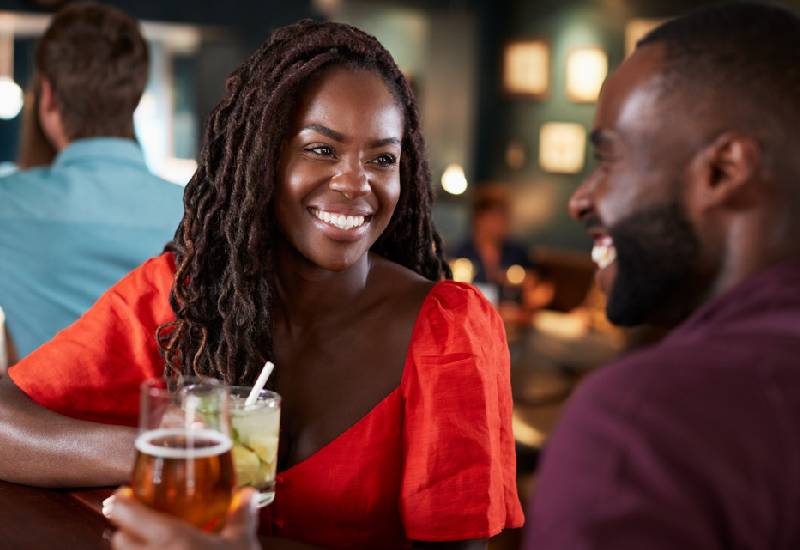 iii.Coffee date
If this may take place in the outdoors, think of a polished relaxed look. This is not the place to over dress.
Keep the height of your heels low if you choose to pair them with a cute dressy romper or opt for a short denim short or skater skirt paired with a simple tee and sandals.
Metallic jewelry, a watch and sunglasses are the perfect accessories for this chilled date.
iv.Dinner date
Well, it doesn't get any more romantic than a candle lit dinner, wine and a full course meal in one of the best hotels or restaurants.
This demands for class and style in equal measure. As much as you may want to impress, this is not the place to reveal too much leg or cleavage.
Keep the length above your knee or pick a midi dress with a sexy slit that doesn't go all the way up. Cutouts, off-shoulders, fringes and detailed finishes will leave an impression.
When it comes to color, stick to white or black. Patterns should be simple and your jewelry should be light.
Finish off with a sleek clutch bag and a stunning sandal heel.
v.Picnic date
It doesn't get any sweeter than a man who can throw down a proper picnic date with the whole wine, appetizers and sandwich thing going on.
Pick something soft and flowy that will allow you to breathe. Chiffon and light cotton work best especially if it is hot.
Create a contemporary vibe with shorts or a maxi dress with a straw hat and gorgeous sandals to show off your cute feet.
Related Topics