Home
/
Food
Kitchen gadget: Vegetable cooking basket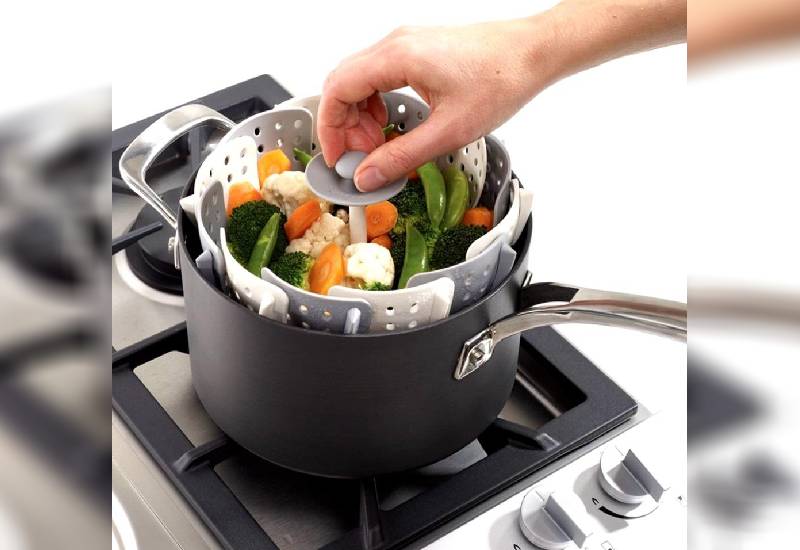 Now imagine boiling or steaming your vegetables with little or no mess and with just a cooking pot and this amazing gadget.
Preparing my vegetables today is a breeze. Owning a vegetable cooking basket makes steaming, straining and boiling simple. It is practical as the basket is squishy and can fit in any cooking pot or pressure cooker.
Boiling: Bring water to a boil, place the basket with your vegetables into the pot. Once cooked, use the handles to lift it out of the pot and set aside.
Steaming: Boil water in a pot, place the basket with vegetables in the pot, hook the basket handles onto the cooking pot handles (basket should not touch the hot water) cover and allow steam from the boiling water to cook your vegetables.
Straining: Use it as a strainer for your vegetables.
The vegetable basket is available online and comes in a variety of colours.
NOTE: This gadget can be used to cook more than just vegetables. Try it out with meats and soups as well.
Related Topics